Throughout the years we have been providing nursing care in Sydney, we've been asked many questions by the people we care for, by their family, and by their close friends. We've noticed that lots of those questions relate to palliative care, possibly because it can be a misunderstood form of care.
In this section, we've covered the most common palliative care questions that we've been asked and those questions we believe need to be asked of care providers. This will help with your understanding of palliative care and potential care providers, so that you can select the one most suited for your needs.
We hope that these questions and our answers below are helpful and if you'd like to find out further information, we're happy to help.
What is palliative care?
Palliative care is specialised medical care for people living with a serious illness. This type of care is focused on relief from the emotional stress, pain and other symptoms that come from a serious illness.
The goal is to improve the quality of life for both the patient and their family. Palliative care is provided by a specially trained team of care professionals, doctors and nurses who work together with the patient's own doctors to provide an extra layer of support.
This type of care is appropriate at any age and at any stage of a serious illness and it can be provided along with curative treatment.
Is Palliative Care End of Life Care?
While many people equate palliative care directly with end of life care, that's not strictly true these days.
In fact, while some people do choose only to use palliative care services when they are in advanced stages of serious disease, there is growing research that choosing palliative care earlier in the progression of life-limiting diseases can extend the life of the patient and provide significant improvement in quality of life for the duration of that life.
Unlike traditional treatment, where the focus is on treating or curing an illness or condition, palliative care accepts that the condition exists, and focuses on comfort, whether that be in terms of limiting pain, providing simple joys, ensuring respect and dignity, and addressing spiritual and mental health concerns for both the patient and their family.
Choosing palliative care for a family member does not mean that their death is imminent.
Identifying and addressing your loved ones' physical, psychological, social, and spiritual needs and should not be confined to the terminal phase and neither should advance care planning. If your loved one's illness is potentially controllable or even curable they can also benefit from a supportive and palliative care approach. This would aim to assist their quality of life.
With the support of medical advice in recognising the progression of the illness, this could allow you to engage with your loved one in an honest discussion of setting some care goals accompanied by wise treatment choices in a way that promotes realistic hope and prepares for future possibilities and not necessarily end of life.
It means that for whatever time they have left with you, you want them to be as comfortable and happy as possible, and you want to preserve and prolong the relationship you have with them.
So, while palliative care might be end of life care for some people, in many cases, it's caring to prolong and enhance the last months or even years of life for people who have incurable conditions.
Who Is Palliative Care Intended for?
Modern palliative care is for any person who is in the advancing stages of a serious, life-limiting disease, who finds that their symptoms, pain, and day to day life has been impacted to the extent that they can no longer cope on their own.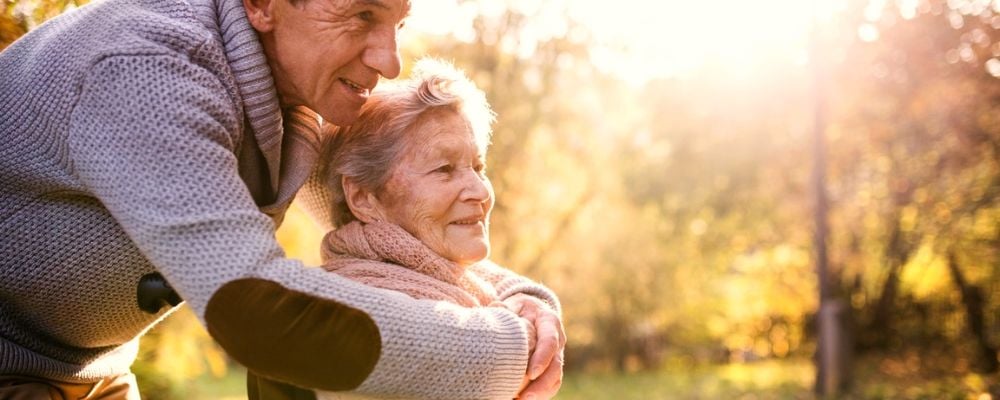 In the earlier stages, this care might be more hands-off and may be limited to finding better ways to manage pain and improve quality of life. In later stages, it may be more hands on.
There is usually a team involved in providing palliative care too, and that team may include many different people, from your primary care physician to spiritual advisers, family members, nurses and other professional care workers and nurses. It really does take a village to ensure that your loved one is as comfortable as possible, so it's no wonder it's hard to do it alone!
If you currently don't have a professional palliative care team supporting you or your loved one, or if you are thinking about changing, we're happy to provide impartial expert advice if you'd like to get in touch.



Why Do Family Members Struggle to Care for Relatives?
It can be the hardest thing in the world, admitting that you aren't coping with the care of a family member. You may feel guilt, or that you've failed your loved one in some way. You may feel that you owe them the care in their twilight years that they gave you as a child if they are a parent. Those feelings are completely normal.
The truth is, most people simply do not know the best way to care for a loved one who may have impaired mobility, pain, limited or intermittent cognitive abilities, and other issues. Even when you do your best for them, not knowing how to provide the best care can be heartbreaking.
You may feel guilty, or you may feel helpless. Many people struggle to admit that they feel some resentment towards their loved ones, but this is also completely normal.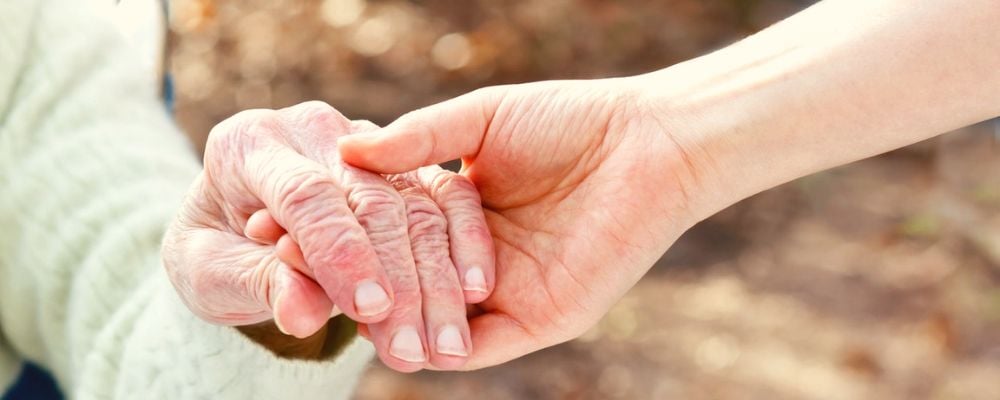 Caring for a parent or loved one takes a mental and physical toll, and it can be hard to see someone who has always been a pillar of strength in your life become weaker and need help with day to day life.
At the same time, it can be hard for those people, who are used to being in control, to accept that they may need to relinquish control to a younger family member or friend, and no matter how close and loving the relationship is, that can lead to friction.
Even though your loved one may need to listen to your requests to slow down, to stop trying to do certain activities on their own, or to take their medication, they might not be willing to do so, and that can leave you feeling like you have no options, and no control of the situation.
As much as you might feel you owe your loved one personal care, it may be the best thing for both of you to seek the help of caring, trained professionals, so you can avoid these difficult and conflicting feelings, and simply enjoy each other's company for as long as possible.
Does Palliative Care Mean Going into an Institution?
Many people are worried that palliative care will mean they, or their loved one, will have to go into an institution, a hospital or hospice care, but that's not true.
So, if you're avoiding looking into palliative care because you can't face the possibility of admitting your loved one to a hospice, don't!
In many cases, in-home palliative care is the best option for everyone involved, balancing the need for professional care and attention with the desire to maintain family bonds and normal life for as long as possible.
Your family member or loved one may never need to spend time in an institution or hospital. Even when their condition is very advanced, they can remain in their own home no matter how far they have declined with the support of an expert palliative care services team.
What are the signs that palliative care might be recommended?
There comes a time when it is clear that treatments are not working as they should and pursuing a cure is no longer feasible. People who need palliative care may experience some of the following symptoms, depending on their illness. These symptoms can impact on their quality of life and be distressing for their family and those caring for them.
It's important to be familiar with these symptoms and work with the patient's team to determine what can be addressed. Palliative care patients may experience more than one symptom at any given time including, but not limited to:
Pain
Delirium
Nutrition and hydration
Breathlessness
Does palliative care always mean a decline in health?
Palliative care is for any patient with a chronic illness who is experiencing a decreased quality of life. In some instances this can be attributed to symptoms relating to treatments being received for an illness; such treatments can include renal dialysis, oxygen therapy or chemotherapy.
Palliative care is the umbrella where we focus on symptom control to get you through treatments.
Does Palliative Care mean you are dying?
No. Palliative care does not mean death. It's about symptom management and improving quality of life.
However, this care does serve many people with life-threatening or terminal illnesses. Palliative care also supports patients to stay on track with their health care goals. Palliative care improves the quality of life at any stage of serious illnesses.
Care For Family will take the time to talk to you and your loved ones about what is wanted and needed to provide the most appropriate care. We do this because we believe passionately that anyone needing high quality, safe and protective care, should have access to it.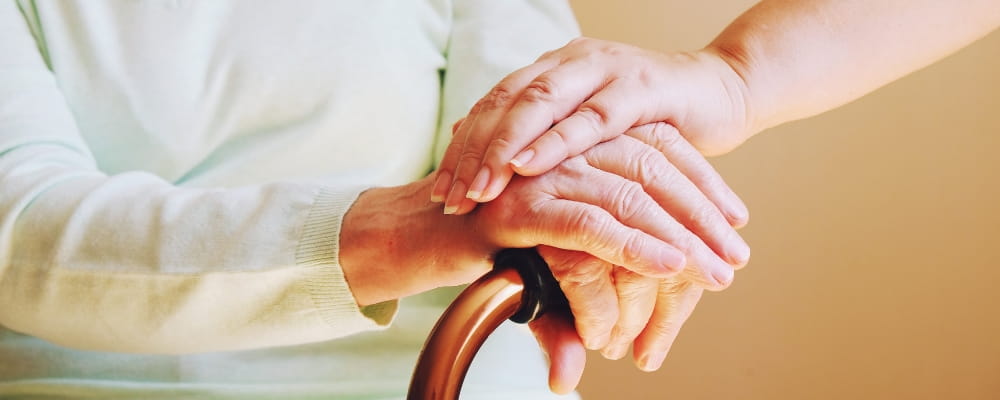 We offer personalised, professional, and compassionate in-home care that provides peace of mind for family carers, companionship, and supported independence for the person they care for. Our philosophy is integrated into the overall care of our clients and the care their family receives.
It's about focusing on you and your family and the most effective way for you to navigate your palliative care journey together.
Is palliative care only for old people?
Palliative care provides physical, spiritual, social and emotional support for newborns, infants, teenagers, and young adults with a life-limiting illness and their families.
There may be a whole range of emotions to deal with after a diagnosis of a life-limiting illness. There is a range of specialist palliative care services for children, teenagers and young adults. Peer support is very important for teenagers and young adults.
This type of palliative care can also be provided at home. Read about what happens when you have in-home palliative care.
Does palliative care mean your doctor is no longer involved?
It is important to know that the specially trained palliative care team works closely together with your primary doctor. They focus on the stress, other symptoms and side effects from the disease and its treatment.
Your own doctor will focus on your general health or treating your disease or condition, whilst the Palliative doctor would concentrate on preventing and alleviating suffering, improving your quality of life and helping you and your loved one cope with the stress of your illness.
Palliative doctors can assist you with difficult medical decisions as part of a Palliative Care Pathway.
Do I still get a say in my loved one's care?
Having an early discussion with your loved one about what they want can help implement as many of their desires as are feasible.
It is important to ensure your loved one's essential documents are completed. Some of these documents would include a living will, powers of attorney and guardianship for health and financial needs. Having these documents completed will help you do your best at carrying out your loved one's wishes and caring for them.
When death is approaching you can say and do a lot to control the environment and make it as comforting and positive as possible.
Read more about other Palliative Care Issues here.
Do I have to send my family member away for palliative care?
If they have symptoms that are difficult to manage, such as seizures or pain, your loved one may find it more comfortable in a hospital with fast access to equipment and drugs. Planning well in advance would be necessary to keep your dying loved one at home.
If you choose in-home care, the palliative care team and experienced nurses and your doctor will visit, and a team of nurses and carers can be present 24 hours a day if required.
How does Care For Family provide specialised Palliative Care at Home?
Our respectful and experienced care professionals are ready to support you when you need it.
Care For Family can offer the same level of care that you would receive in a hospital or a hospice, but if you or your loved one wishes to remain at home, in familiar comfortable surroundings our support teams are ready.
There are challenges supporting a loved one who requires Palliative in-home care and we at Care For Family understand all that is required to support you and your loved ones through this challenging time.
Having the privacy and comfort of your own home and being surrounded by family and friends and all the memories you have created over the years can give you and the patient much comfort in their final moments.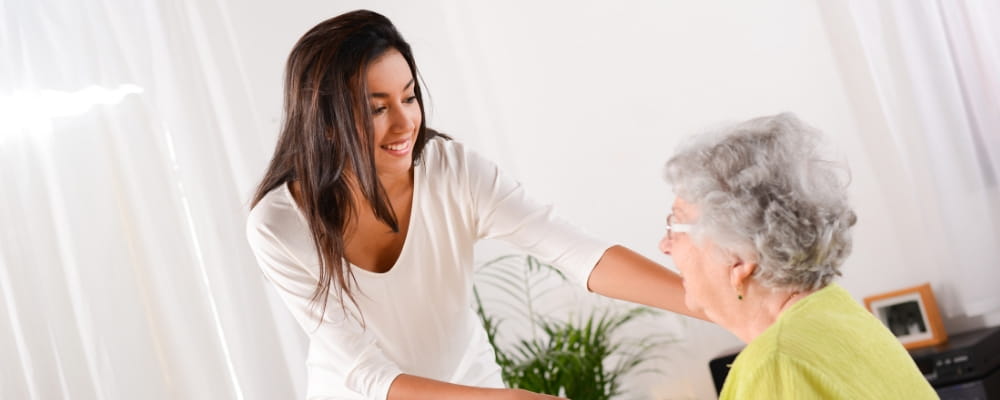 What about the equipment my family member needs?
This will depend on the condition or illness your family member has but some of the most common equipment would be: an oxygen tank, a walker, a wheelchair, a shower chair, a commode, incontinent wear, and an adjustable bed to lift and transfer and/or a hoist.
What is a palliative care team?
Palliative care is typically provided by a team of healthcare professionals with a range of skills. This care team work together to meet a patient's physical, psychological, social, spiritual and cultural needs. They are usually also available to help family members and their carers.
The members of a palliative care team can include:
Doctors
Nurses
Allied health professionals
Volunteers
Care Professionals
Carers
Social Workers
Psychologist specialising in grief counselling and

palliative care counselling
Who are the members of the Care For Family Palliative Care Team?
Our specialised team of trained nurses and care professionals will work together with multidisciplinary teams, your doctors and our clinical team to provide the highest level of quality care.
Care For Family only uses care professionals who have been reference and police checked, hold accreditations, as well as expertise and years of experience working within aged care and always meet any specific care requirements.
Our team psychologist is always on hand to offer counselling to help ease the emotional pain and make communication between all parties easier. The process of this support can be adjusted to suit each individual's needs at any time.
How can we contact THE CARE FOR FAMILY Palliative Care Team?
A phone call to us at Care For Family to discuss your details and your current situation to establish who is the most qualified person to organise an in-home care needs assessment.
With absolute confidentiality, we will meet you and your loved one at a suitable time to listen to what you feel your needs are to develop an individually tailored care plan.
We will discuss how our qualified care professionals and nurses can deliver the services you require to enable your loved one to remain comfortable and peaceful in their own home.
At Care For Family, we take the time to listen to and to understand your requests and provide the highest level of quality palliative care.
What makes Care For Family different from other home care providers?
We offer a no-charge assessment in your own home at your convenience.
We listen to our clients, as it is their journey and we respect their wishes as well as offering the highest quality support.
Our care teams are consistent and personalised to meet the individual unique care needs of each of our clients.
We have nurses and care professionals who have specialised training in many forms of dementia which would allow our clients to remain at home and enjoy all that is familiar to them.
Our clients can choose who they feel is the best-suited palliative care nurse and care professional to care for them.
We are available around the clock.
We care and we do it well.
Getting answers for palliative care questions
It's completely normal to have lots of questions relating to palliative care and how to integrate this into your loved one's current care plan. The best thing you can do is to talk to the people who are providing this type of care and to ask questions specific to your situation.
If you'd like to talk to us about supporting you and your family, we're happy to answer any questions you may have about palliative care, provide advice and a free palliative care assessment so that you can make an informed decision about the road ahead.