The National Disability Insurance Scheme (NDIS) is a transformative initiative by the Australian government, aimed at providing support and resources to individuals living with a disability. However, navigating the complexities of the scheme can be a challenge, especially for those encountering it for the first time.
This guide is designed to simplify the process, offering clear and concise information on the NDIS, its services, and how it interacts with other support programs.
Whether you're an individual seeking to access the NDIS, a family member or carer seeking to understand the system better, or simply someone interested in learning more about these services, this guide aims to be your one-stop resource. We'll cover everything from the basic understanding of the NDIS, the services it provides, eligibility criteria, and comparisons with other programs like the Home Care Package. Additionally, we'll provide useful resources on living well with a disability and how to manage complex needs.
Each section of this guide will contain key information and links to in-depth blog posts for further reading. We aim to help you navigate the NDIS confidently, ensuring you or your loved ones can access the support needed to live a fulfilling life.
Let's dive in!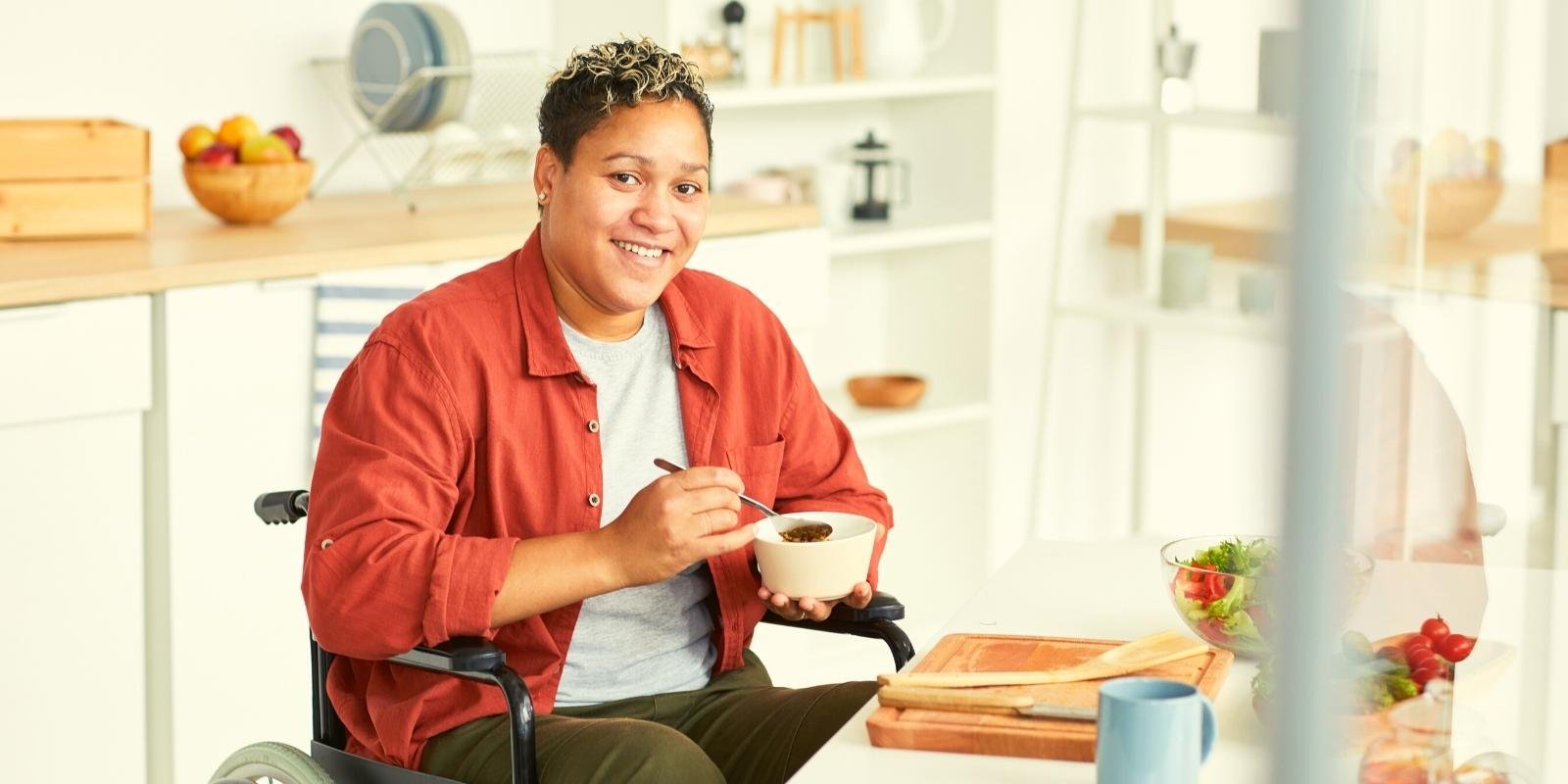 Understanding the NDIS and Home Care Packages: Can you have both?
Navigating the world of government assistance programs for care can be daunting. The Australian government offers several services to cater to varying needs, including the Home Care Packages for older individuals and the National Disability Insurance Scheme (NDIS) for those living with a disability. This section provides a detailed understanding of both programs, their eligibility criteria, covered services, and whether you can benefit from both simultaneously.
Home Care Packages
Home Care Packages are part of the My Aged Care program, designed to assist Australians over the age of 65 who need additional support to continue living in their homes or in aged care facilities. These packages are designed to cater to different care needs, offering four levels of packages that provide different amounts of funding. The ultimate objective is to ensure older Australians maintain their quality of life while receiving the necessary care and support.
The services offered by a Home Care Package are diverse and tailored to each individual's unique needs and preferences. They can include equipment such as walking frames or feeding supports, home modifications like bathroom rails or ramps, and domestic assistance with household tasks. Personal care services such as grooming, showering, toileting, and more are also covered. The packages also offer companionship and support to help individuals connect with their community, along with clinical care and allied health services.
In terms of eligibility, Home Care Packages are intended for those over the age of 65. Although income does not limit eligibility for a Home Care Package, an income assessment from Services Australia may apply, and individuals may need to contribute to the cost of services if they have the means.
National Disability Insurance Scheme (NDIS)
The NDIS is another significant program established in 2013, aimed at ensuring Australians living with a disability can access the care they need, regardless of income, circumstances, or type of disability. The NDIS focuses on providing independence and assistance with achieving goals for those living with a disability.
Like Home Care Packages, NDIS services are comprehensive and tailored to the individual's needs. They can cover home modifications related to the disability, domestic assistance, personal care, companionship, transport to appointments, and nursing care, among others. The NDIS is available for those between the ages of 7 and 65. However, if you are already enrolled in the NDIS before turning 65, you may continue receiving NDIS funding.
For a more detailed overview of the NDIS, take a look at our blog post: What is the NDIS?
Can You Have Both a Home Care Package and NDIS Plan?
A crucial question many people ask is whether they can benefit from both a Home Care Package and an NDIS plan simultaneously. The short answer is no. The government has designed these programs to cater to different demographics and needs, and having both simultaneously is not permissible. The key differences are in their eligibility criteria and income assessment/means testing.
For a detailed comparison between the two and additional insights, refer to our blog post: Can You Have A Home Care Package And NDIS Plan?
In the next section, we will explore how to choose between a Home Care Package and an NDIS plan, along with the application and assessment processes for both.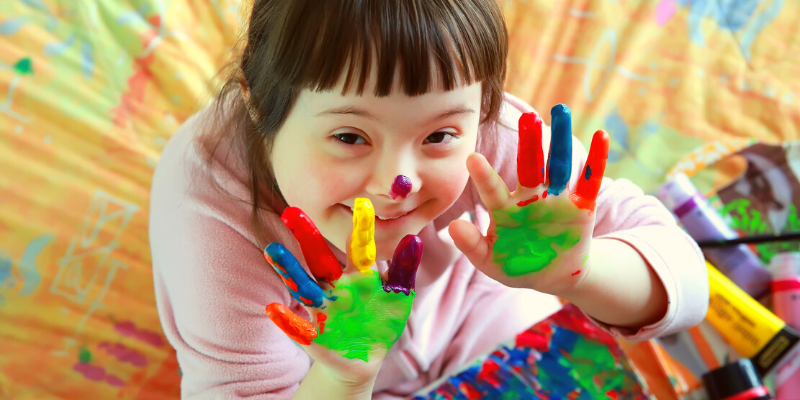 In-Depth Overview of NDIS Services
The National Disability Insurance Scheme (NDIS) is a ground-breaking initiative in Australia that aims to provide comprehensive support for individuals with disabilities. The NDIS is unique in its person-centred approach, building each plan around an individual's needs and goals. This section will delve deeper into the various services and supports offered by the NDIS.
Home Modifications
One essential service under the NDIS is assistance with home modifications. These modifications aim to make homes safer, more comfortable, and better suited to the needs of individuals living with disabilities. The changes might range from significant structural alterations, such as installing wheelchair ramps or lifts, to more minor adjustments, like fitting handrails in bathrooms or lowering kitchen countertops. Every modification aims to enable people with disabilities to live more independently and safely in their homes, reducing the risk of accidents and enhancing overall quality of life. You can learn more about how the NDIS supports these modifications in our detailed blog post, NDIS Home Modifications Guide.
Personal Care Support
Personal care is another crucial aspect of support provided under the NDIS. Recognizing that maintaining personal hygiene and dignity is fundamental to an individual's well-being, the NDIS assists with tasks such as grooming, toileting, and showering. This support extends to areas like dressing, eating, and mobility, aiming to enhance the individual's independence and quality of life.
Domestic Assistance
Life with a disability can make everyday tasks challenging. That's why the NDIS offers domestic assistance services. These services can include help with cooking, cleaning, laundry, and other household tasks. The goal is to ensure that individuals living with disabilities can enjoy a clean, well-organised living environment without the stress and physical demands of managing these tasks themselves.
To understand more about how NDIS supports domestic assistance, read our informative blog post, Can I Get a Cleaner through NDIS?
Community Access and Companionship
Social participation and community involvement are key to mental well-being. The NDIS recognizes this and provides support for community access and companionship. This support can include help with attending social, community and recreational activities and accessing local resources and facilities. It can also cover the provision of companions to accompany individuals to these activities, ensuring they can participate fully and safely. This aspect of the NDIS aims to enhance social inclusion and overall well-being for individuals with disabilities.
Therapies and Allied Health Services
The NDIS also offers support with various therapies and allied health services, tailored to the individual's needs and goals. These can include physical therapies such as hydrotherapy, occupational therapy, speech therapy, and psychological services. Hydrotherapy, for example, involves using water to treat different health problems, including arthritis and related rheumatic complaints. It's a therapy that can significantly benefit pain relief, mobility, and overall health for individuals with various conditions.
Learn more about hydrotherapy from our blog post, What is Hydrotherapy?
In conclusion, the NDIS offers a broad range of services and supports designed to enhance the quality of life and independence of individuals living with disabilities. For a more detailed understanding of these services and how they can be accessed, read our comprehensive blog post: What is the NDIS? FAQs​.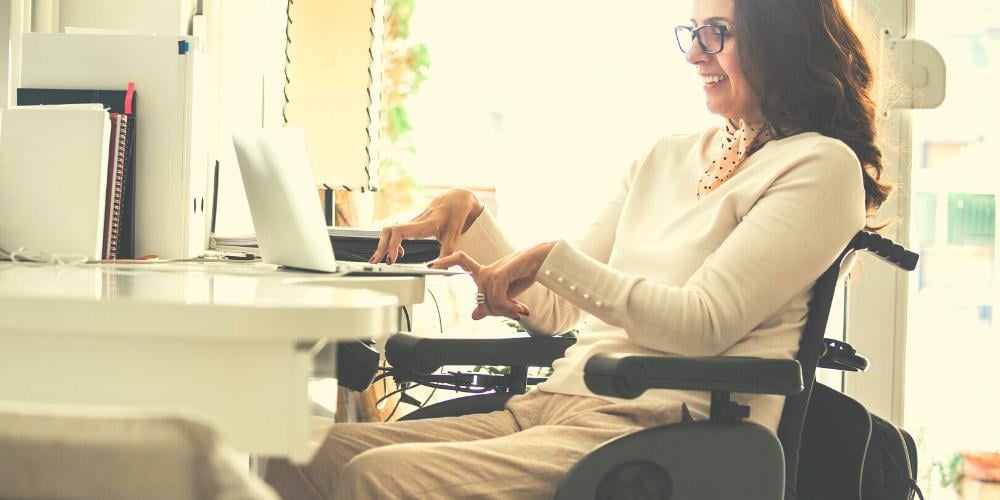 Navigating the NDIS: Application and Process
The National Disability Insurance Scheme (NDIS) is a crucial initiative by the Australian Government. It is designed to aid Australians aged between 7 and 65 years who live with a disability, providing the support necessary for individuals to lead independent lives and enjoy their day-to-day activities. Notably, the NDIS is not means-tested, meaning an individual's income and assets do not impact their eligibility for the support they need.
Accessing the NDIS involves a detailed process.
Step 1: Understanding Eligibility
Before making an application, it's essential to understand the NDIS eligibility criteria. As per the NDIS guidelines, an applicant must be:
An Australian citizen, a permanent visa holder, or a Protected Special Category visa holder.
Aged between 7 and 65 years.
Living with a disability that significantly impacts their capacity to partake in everyday activities and hence necessitates lifelong support.
Step 2: Making an Access Request
Individuals who fit the eligibility criteria can initiate an Access Request. This can be done by contacting the National Disability Insurance Agency (NDIA) - the authority responsible for administering the NDIS - via phone or by visiting an NDIA office.
Step 3: Gathering and Providing Information
When making an Access Request, individuals will need to provide specific information about their disability and its impact on their life. The necessary details include:
Personal details (name, age, contact information, etc.)
Evidence of their disability
The types of support they currently receive and need in the future.
Some of this information may need to be provided by a health professional. The NDIA provides a useful operational guideline detailing the evidence required to meet the access requirements.
Step 4: Creating Your NDIS Plan
After the Access Request is approved, individuals work with an NDIS representative to create their NDIS plan. This plan outlines the individual's goals and the supports required to achieve these. The planning process is thorough and designed to ensure the supports and services meet each participant's needs.
Step 5: Implementing and Reviewing Your Plan
Once the NDIS plan is finalised, individuals can start accessing the services and supports as per their plan. Regular plan reviews ensure that the supports provided continue to meet the individual's changing needs and goals.
Importantly, for those already enrolled in the NDIS, this support continues even after turning 65. For those who have not yet applied for the NDIS before turning 65, alternatives such as the Australian Government's aged care system are available, including the Commonwealth Home Support Programme (CHSP) and Home Care Packages (HCPs). These services can be accessed through the My Aged Care website.
For further details about accessing the NDIS when you are over 65, read our blog post: NDIS Age Limit: What Happens After I Turn 65?
At Care For Family, we proudly provide services under both NDIS and My Aged Care. Our team of dedicated care professionals specialises in providing care for those living with a disability and older Australians. From personal care to companionship, nursing care, domestic assistance, and dementia and Alzheimer's care, we aim to help individuals maintain their quality of life and live independently at home for as long as possible.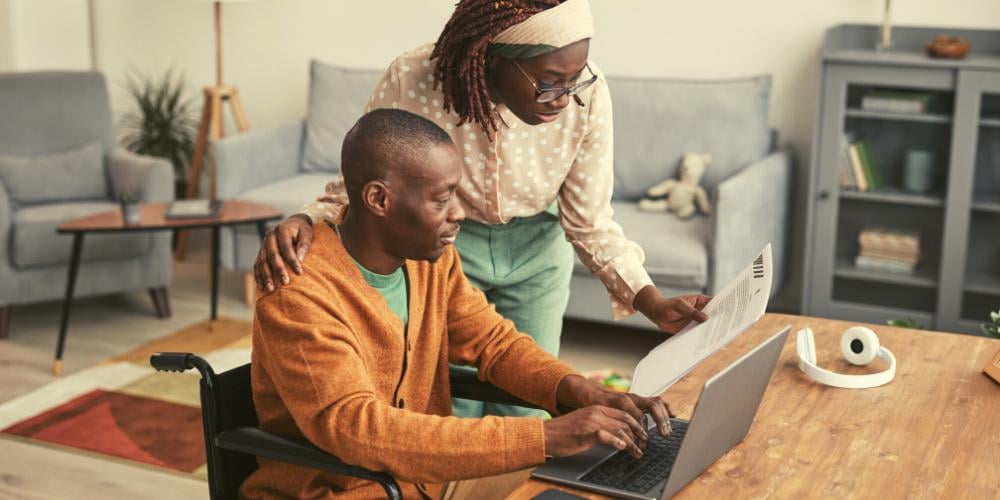 NDIS and Other Support Programmes
In the Australian landscape of support systems, the National Disability Insurance Scheme (NDIS) and Home Care Packages (HCPs) hold central roles. While both are government-backed initiatives aimed at supporting Australians to maintain their quality of life, they are designed to cater to different needs.
A common question arises when considering these two programs: Can an individual benefit from both a Home Care Package and an NDIS plan?
As mentioned previously, the answer is no. Although NDIS and HCPs appear to offer overlapping support types, they have distinct eligibility criteria and income assessments that set them apart.
Understanding NDIS
The NDIS caters to Australians living with disabilities, aged between 7 and 65. A unique feature of this program is that if an individual is already enrolled, they can continue to benefit from their NDIS plan even after turning 65. Unlike similar initiatives, the NDIS doesn't consider income when determining eligibility.
The NDIS, established in 2013, is designed to empower Australians living with disabilities. This scheme emphasises participant independence and personal goals, tailoring plans based on the needs and aspirations of each individual. NDIS funding can cover various services, from home modifications associated with the disability through domestic assistance, personal care, community engagement, transport for appointments, and even nursing care.
Home Care Packages: A Closer Look
On the other hand, Home Care Packages (HCPs), facilitated under My Aged Care, are designed for Australians over the age of 65 who need extra assistance at home. Similar to NDIS, income doesn't restrict eligibility for a Home Care Package. However, an income assessment might lead to participants with sufficient means contributing to the cost of services provided. HCPs offer subsidised services ranging from essential equipment, home modifications, domestic aid, personal care, clinical care, and allied health services.
Centrelink and Its Role
Centrelink, another notable support program, offers different types of payments, such as the Age Pension, Austudy, Disability Support Pension, Parenting Payment, JobSeeker Payment, and Partner Allowance. There's a common concern about whether receiving NDIS funding impacts Centrelink payments. The good news is that Centrelink does not include NDIS funding in their income or asset tests, meaning that NDIS funding will not affect your Centrelink payments. This is due to the NDIS focusing on providing care and support rather than income support.
Strategically Managing Centrelink Payments and NDIS Funding
While managing both Centrelink payments and NDIS funding, it's crucial to have an NDIS plan that adequately covers all eligible aspects of your life relating to managing your disability. This way, your Centrelink payments, which are more flexible and can be used for general expenses, can be reserved for other needs. If you need assistance designing the perfect NDIS care plan, be sure to seek professional advice from your case manager.
For an in-depth look at this topic, refer to our blog post: What happens to my Centrelink payments when I get an NDIS plan?
In summary, while NDIS, HCPs, and Centrelink all play pivotal roles in supporting different segments of the Australian population, they each have distinct eligibility criteria, support methods, and income assessments. Understanding these differences is key to navigating and maximising these programs' benefits.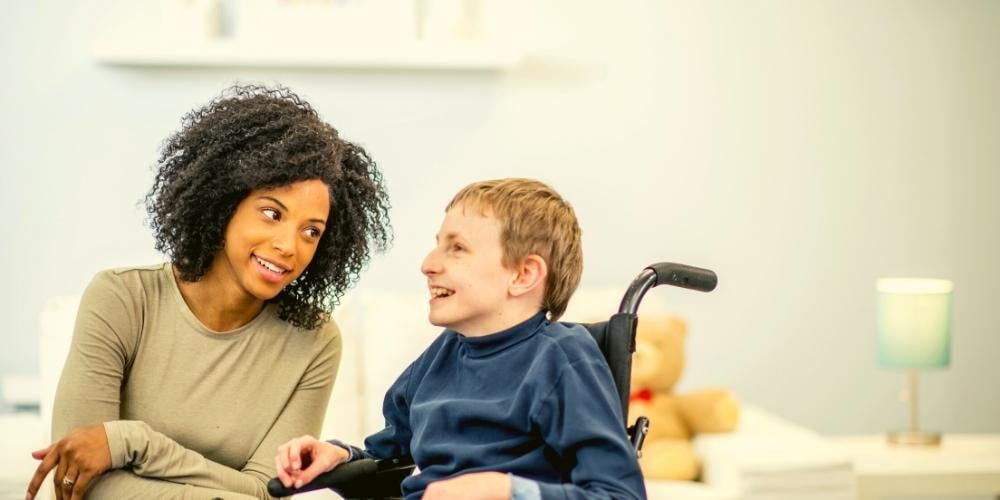 Living with a Disability
Living well at home with a disability comes with its unique challenges, with around 4.4 million Australians experiencing these difficulties daily. This guide aims to provide insights on living with a disability and helpful resources that support living a fulfilling life with minimal disability impact.
Coming to Terms with Your Disability
Accepting a disability can be challenging, especially when it's an unforeseen consequence of an injury or illness. It's crucial to understand that a disability doesn't define you or dictate how you live. Here are a few pointers to help adjust to life with a disability:
Acknowledge and Accept: Initially, you might experience denial after receiving a diagnosis. This is a common part of the grieving process. Eventually, it's important to look beyond the disability and focus on the possibilities.
Education is Empowering: Knowledge can replace fear and uncertainty. Understanding your disability can allow you to have more control over your life.
Seek Support: Reach out to local support groups, read other Australians' stories living with a disability. This can provide insights on living a full life despite the disability.
Use of Support Systems: The National Disability Insurance Scheme (NDIS) provides financial support to Australians living with a disability. It enables them to access care services, home modifications, and more, which aid in maintaining independence.
Make a Plan: Planning ahead regarding lifestyle choices, medical care, and so on can reduce stress and maintain control over your life. Regular monitoring of symptoms and adapting care plans as necessary is also critical.
Planning for Life with a Disability
Planning is crucial in adapting to a life with a disability. This involves asking key questions regarding your new normal, maintaining independence, defining quality of life, and assessing the level of support needed. It's also important to understand how the disability might progress, related health conditions, and available services.
Managing Care with a Disability
Care teams can help create care plans that align with your needs and support programs like NDIS. The plan could cater to aged care for Australians over 65 or services funded by the NDIS, aiding in preparation for a well-lived life with a disability.
Independence with a Disability
Despite the type and symptoms of the disability, maintaining independence is possible. Expert care services can help manage vision impairment, hearing loss, mental health conditions, age-related illnesses, dementia, physical disabilities, acquired brain injury, autism spectrum disorder, and mobility impairments.
In-home care services such as Care For Family can assist in domestic tasks and personal care, and aged care and provide round-the-clock assistance, helping you live independently and safely at home.
Reducing Disability Impact
Even though care services are invaluable, self-care and proactive management can lessen a disability's impact. Engaging in physical activity, managing pain, conserving energy, and using supportive devices can substantially improve the quality of life.
Engaging in Enjoyable Activities
Shifting focus from limitations to interests and passions can provide a sense of purpose and positivity. Volunteering, learning new skills, engaging in community activities, and joining support groups are a few options to consider.
At Care For Family, we specialise in providing quality care for Australians living with a disability. Our dedicated team is committed to offering care solutions that enable you to live independently and happily. For more information about our care services or for additional resources, get in touch with us today.
Managing Complex Needs
When we speak of 'complex needs', we refer to scenarios where an individual confronts multiple, interrelated challenges, significantly impacting their overall well-being and societal functionality. Such challenges could include intellectual disability, acquired brain injury, physical disability, or additional health complications like diabetes and dementia. Mental health concerns, homelessness, addiction or substance abuse, or other psychosocial disabilities also fall under complex needs, especially those involving interactions with government support services or the judicial system.
Providing appropriate care for such individuals necessitates a specialised approach to managing these multi-faceted health and personal issues.
In Australia, the National Disability Insurance Scheme (NDIS) offers funding for people with complex needs, covering the costs of providing complex care services. For a deeper dive into complex care needs and funding, you can read this informative piece on the NDIS website.
NDIS Definition of Complex Needs
In 2018, the NDIS introduced a new initiative, the Complex Support Needs Pathway, to ensure those grappling with complex needs could access the expert support they need. The NDIS defines participants for this pathway based on the complexity of their situation and personal factors such as homelessness or involvement with government systems such as Justice or mental health.
The Pathway prominently features the role of specialist support coordinators. These coordinators have the requisite skills, networks, and understanding of government and community services, allowing them to deliver the multidimensional support needed for complex care needs.
Examples of Complex Needs
The NDIS estimates that 10 – 15% of its participants will experience complex care needs, which can occur in various circumstances. For instance, children living with disabilities often encounter complex care needs, particularly if they have an intellectual disability coupled with physical health issues. Here, the care needs might span learning support, assistance with daily activities, and medication management. For more information about how the NDIS approaches these situations for children under seven, visit their early childhood approach page.
Older Australians living with the complexities of ageing often also have to manage one or more chronic health conditions. The complex needs arising from this can require both in-home care for day-to-day living and nursing care for medical needs. Providers specialising in complex needs, such as Care For Family, can offer holistic care services, including nursing care, disability support care, age care, and live-in or 24-hour care.
People living with disability, injury, or chronic disease can also experience complex healthcare needs. These might entail the need for a home nurse for wound care, medication administration, or urinary catheter care, along with a care worker for tasks like feeding and toileting.
Supporting Someone with Complex Needs
Supporting a loved one with complex needs is indeed a challenging task. Organisations like Care For Family provide both private and NDIS-funded support services. The services include aged care, disability support care, dementia and Alzheimer's care, palliative care, nursing care, respite and emergency care, live-in and around-the-clock home care, domestic care, companionship care, NDIS care, and Home Care Packages (HCPs). For more information, you can explore our services pages here.
Accessing Complex Needs Care with the NDIS
The National Disability Insurance Agency (NDIA) was established to help Australians with disabilities access the necessary care. For those experiencing complex needs, the NDIA and the NDIS programme are essential support mechanisms.
The process starts with checking the eligibility of your loved one with the NDIS, followed by an application via phone or online. An NDIA representative will visit your loved one's home to assess their needs, establish a care plan, and identify their goals. If complex needs are a factor, your loved one may be allocated a specialist support coordinator who can advocate on their behalf.
Upon completing the assessment and care plan, you can engage the services of a support provider like Care For Family. The NDIS aims to give individuals and their carers autonomy over their funding allocation, meaning that you and your loved one can decide which support services to utilise and from whom.
The support coordinator will help your loved one find and access the different types of support they need. You can contact our team for more information about how Care For Family supports those with complex needs.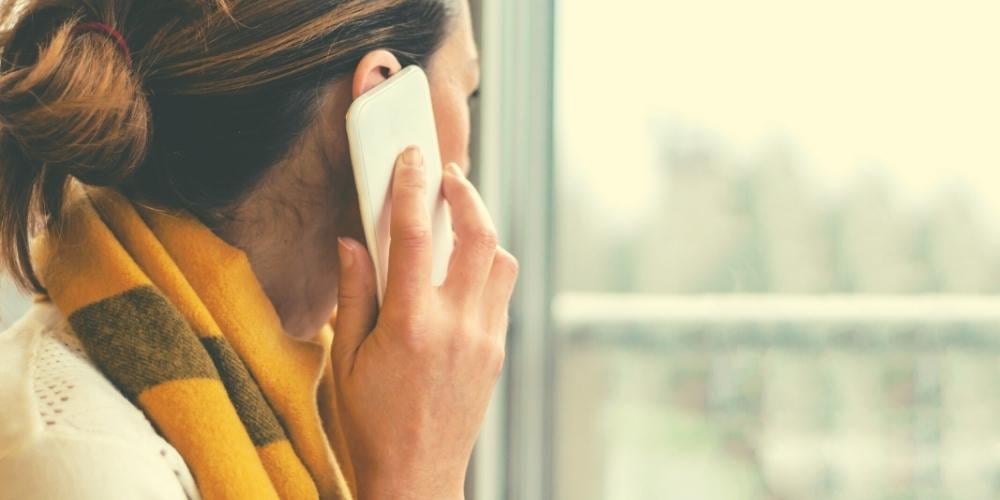 Understanding Carer Burnout: Causes, Symptoms, and Treatments
Carer burnout is a state of physical, mental, and emotional exhaustion that many caregivers or carers experience. It is a common issue amongst those caring for ailing or disabled loved ones. This burnout is characterized by overwhelming stress, fatigue, financial strain, and changes in the carer's attitude.
Why Carers Are More Susceptible to Burnout
Carers are often more susceptible to burnout than other individuals due to several factors:
They have multiple responsibilities, including caregiving, family commitments, and work.
Despite efforts from the Australian Government and carer support organizations, they often lack adequate support.
The caregiving process can be physically, mentally, and financially draining.
Caregiving can impose financial strain on the whole household.
Other dependents, like children, can exacerbate carer burnout.
Caregiving responsibilities can cause other commitments to be sacrificed or neglected.
Caregiving can be a full-time job, leaving little time for self-care.
Caregivers often lack training and preparedness for their role.
Causes of Carer Burnout
Some common causes of carer burnout include:
Loss of control: Caregivers may feel they have little control over how a loved one's illness or disability impacts their lives.
Role confusion: It can be challenging to separate the role of a carer from other roles like spouse, parent, or friend.
Unrealistic expectations: Caregivers can place unreasonable demands on themselves, which can cause stress and lead to burnout.
Symptoms of Carer Burnout
Carer burnout can manifest in various ways. Common symptoms include heightened stress, feeling overwhelmed, irritability, withdrawal from loved ones, loss of interest in previously enjoyed activities, changes in sleep or appetite, frequent illnesses, and mental health issues like depression and anxiety.
Treatment for Carer Burnout
There are several potential treatments for carer burnout:
Seeking professional help: If depression or anxiety is present, seeing a doctor or a mental health professional is crucial.
Support from family and friends: Sometimes, a sympathetic ear can help ease the symptoms of burnout. Practical help with caregiving tasks can also be beneficial.
Extra support from services: Professional care services can offer respite and support to carers, alleviating some caregiving burdens.
Preventing Carer Burnout
Prevention is always preferable to treatment. Here are a few preventative measures:


Stay informed: Understanding the loved one's condition and what to expect can help caregivers prepare and manage their responsibilities.
Set realistic goals: Knowing the limits of what they can provide can help caregivers avoid overexerting themselves.
Seek extra support: Services like respite care can provide relief and allow caregivers to take much-needed breaks.
Prioritise self-care: Maintaining personal health and wellbeing is crucial for caregivers to avoid burnout.
While carer burnout is common, it doesn't have to be inevitable. By understanding its causes, symptoms, treatments, and prevention strategies, carers can better prepare for their role and care for themselves and their loved ones.
Care For Family is a reputable in-home care service provider in Sydney that offers various support services to help carers. These include weekly care from a dedicated care team, respite care, emergency care, and more. Reach out today to learn how we can help you avoid carer burnout.
SUMMARY
Navigating the intricacies of the National Disability Insurance Scheme (NDIS) can feel like an uphill climb. Whether you are an individual with a disability, a family member, or a caregiver, it's no small feat to understand all the facets of the NDIS.
However, let this guide be a testament to the fact that this journey while challenging, is also rewarding and empowering.
Throughout this guide, we have sought to demystify the NDIS. We've shed light on its aims, how it differentiates from other programs, its services, and the eligibility criteria. We have also looked at how it interacts with other support programs and its impacts on individuals living with a disability.
With this information, we hope the path becomes smoother for you. Understanding the NDIS system can open doors to services and supports that can make a significant difference in the lives of individuals with disabilities and those who care for them.
Remember, your journey does not end with understanding the NDIS; it's merely the first step. There's a broader landscape of resources, services, and supports out there ready to aid you and your loved ones in your quest for a better quality of life. From home modifications to personal care, from managing complex needs to handling carer burnout, the tools are at your disposal.
Navigating the NDIS is not just about gaining access to services, but also about empowerment and achieving a greater degree of independence and inclusivity.
It's important to remind ourselves that progress is still progress, however slow it may be. The smallest of steps can lead to significant changes. Remember, you are not alone in this journey. There is a community of individuals, families, carers, and professionals who share your experiences and can offer support.
The road might seem daunting, but let's also remember the goal - a more inclusive society where every individual can thrive and reach their full potential regardless of their ability. It's a vision we're committed to, and we believe it's one worth striving for.
As you move forward, always remember the core purpose of NDIS - to optimise the social and economic independence and full participation of people with a disability. This journey might be tough, but with the right guidance, resources, and supports, it is more than manageable.
We at Care For Family are ready to help wherever we can. We will continue to provide relevant resources, answers, and guides to help you on this journey. Because, at the end of the day, it's about more than just navigating a system - it's about building a better future for all.
Good luck on your journey, and remember, you're not alone in this. We're here to help you every step of the way.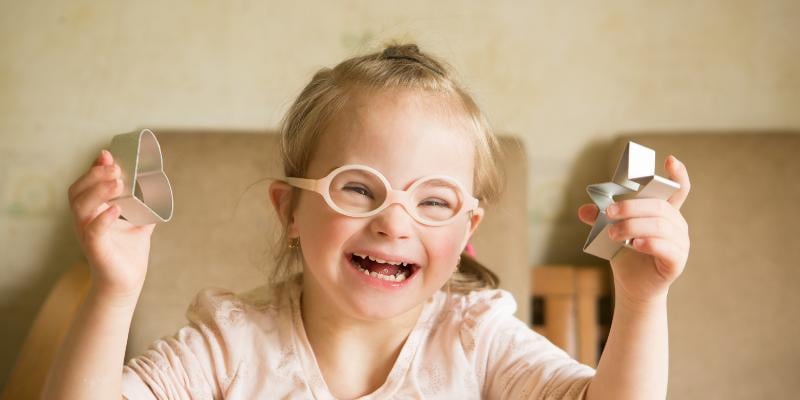 FAQs