For elderly people suffering from dementia, finding suitable activities can not only be a great way to keep active and have fun, but can also help to improve brain health, enhance short and long term memory, and have a significant impact on quality of life.
To help you in assisting your loved one in enjoying life to the fullest, we've put together a list of the best activities for elderly dementia patients.


Cooking and baking
Cooking and baking are two of the most popular activities for people with dementia. No matter what stage of dementia your loved one is currently experiencing, they can be wonderfully fulfilling sensory activities. Many dementia patients enjoy cooking in their own homes, and our experienced care professionals can help your loved one to continue to enjoy cooking and baking with the appropriate assistance. From cooking old family recipes to experimenting with new dishes, cooking and baking are not only a lot of fun but are a fantastic way to help adults suffering from dementia to maintain their independence.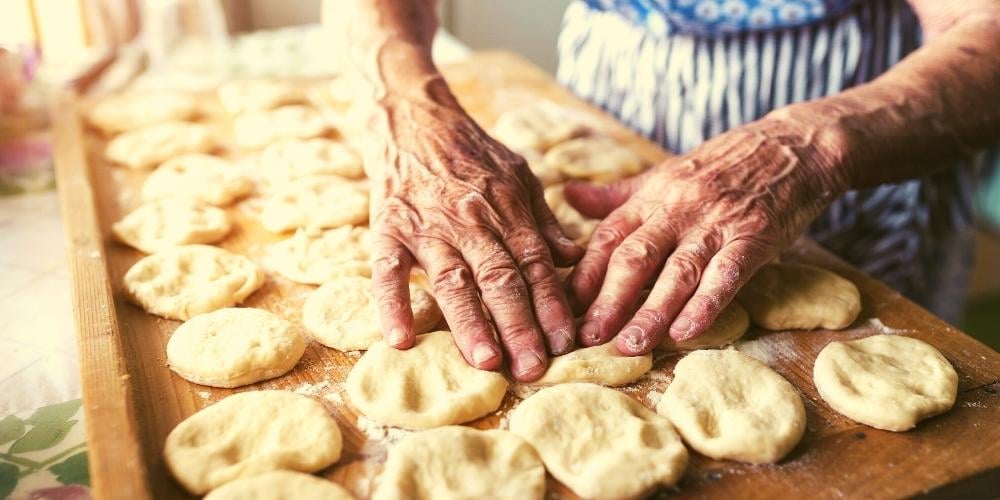 It's also great fun to involve the rest of the family, who can lend a hand and share in the results! Your loved one might like to try some of the simple recipes from this Pinterest collection, put together specifically for Alzheimer's and dementia patients.


Gardening
Stress-reducing activities for elderly dementia patients can be incredibly beneficial in helping to manage the anxiety and irritability which are unfortunate side effects of cognitive disease. Like cooking and baking, gardening is a very sensory experience and can be relaxing and stress-relieving for Alzheimer's and dementia sufferers. Depending on your loved one's level of ability, gardening can involve anything from watering pot plants inside and out, to planting new plants, or even planting, tending, and harvesting a herb or vegetable garden.


Movement activities
According to Dementia Australia, one's sense of movement and rhythm is often retained longer than most other abilities. In fact, studies show that physical activity may even reduce cognitive decline in older adults. This means that even for those living with advanced stages of dementia, keeping active can improve quality of life, as well as help to maintain and even improve health. Movement-based activities like dancing, exercising, swimming, or simply walking, are great ways to keep your loved one engaged with their body, improve their fitness, and give their brain a boost too!


Arts and crafts
When considering activities that your loved one might enjoy, stimulating activities which offer a sense of purpose and a sense of accomplishment should be at the top of your list. Not only can these types of activities help your loved one to be engaged and fulfilled, but they can also reduce the feelings of helplessness and isolation which can occur in those suffering from Alzheimer's and other forms of dementia. There are many varieties of arts and crafts which might appeal to the older adult in your life, such as knitting, painting, embroidery, flower arranging, and more. Take a look at our article on Craft Ideas for Senior Citizens for lots of other options.


Jigsaw puzzles
Many people experiencing dementia may withdraw from family and friends due to anxiety and the feelings of isolation which go hand-in-hand with their condition, especially in later stages. Fortunately, there are simple and effective ways to keep them engaged with you and other loved ones, as well as having a great time and experiencing a sense of accomplishment.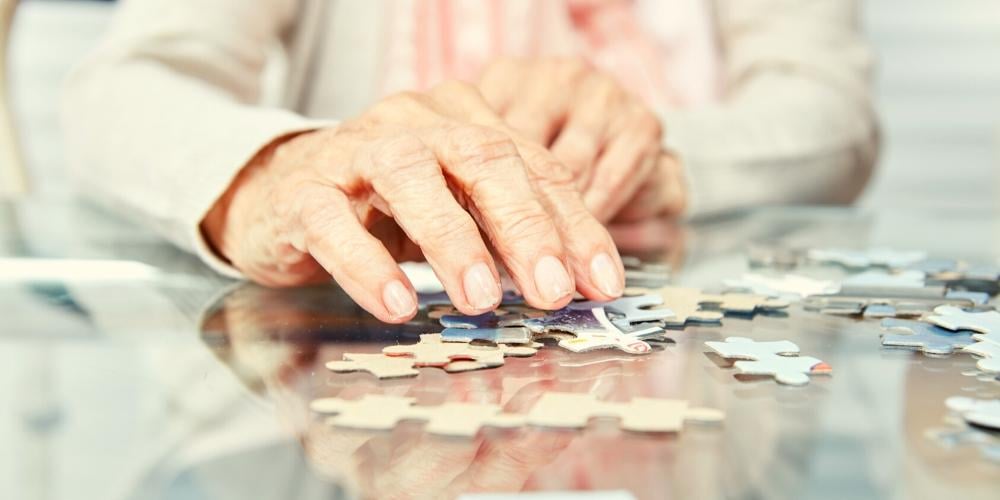 Projects like jigsaw puzzles are an inexpensive and extremely effective way of keeping elderly dementia patients engaged in a stimulating activity in partnership with a friend or family member. Available in a range of sizes and levels of complexity, there's a jigsaw puzzle to suit almost any level of ability. Of course, these can be completed alone – but they're even more fun when younger generations get involved. Jigsaw puzzles can be an excellent way for the grandkids to spend quality time with their grandparent living with dementia and can help to strengthen these relationships and create lifelong memories.


Brain games
One of the most common symptoms of dementia is memory impairment. The loss of short- and long-term memory can be frustrating and debilitating, not only for those experiencing it but for loved ones too.
Brain games are excellent activities for Alzheimer's and dementia patients, especially for those in early stages, and for those undergoing memory care treatments. They have been proven to have a positive impact on memory and can even reduce cognitive decline in persons with dementia. Best of all, brain training games can be played almost anywhere, at any time! There are many great brain games available for smartphones, but if your loved one prefers offline activities, there are options like sudoku puzzle books, newspaper crossword puzzles and more.


Reading
Reading is a wonderful solo activity that can be enjoyed by elderly dementia patients. Whether it's a great book or the local daily or weekly newspaper, regular reading is not only relaxing, it's also mentally stimulating. This makes reading a great activity for those who might be experiencing reduced mobility.
Visiting the local library is an excellent excuse to get out of the house, but if your loved one isn't able to make it out and about as much as they'd like to, having the local paper delivered to the door is an inexpensive and convenient way to keep them well-stocked with reading material. Most local, state and national newspapers offer a delivery service for a small fee.


Scrapbooking
For those living with dementia, keeping the mind active, reinforcing social and family ties, and having a project to look forward to each day are all incredibly important for quality of life, especially as the stages of dementia advance. A wonderful activity which encompasses all these factors is scrapbooking. This low-impact activity is suitable for those with limited ability and is safe for dementia sufferers to complete alone or with a little supervision.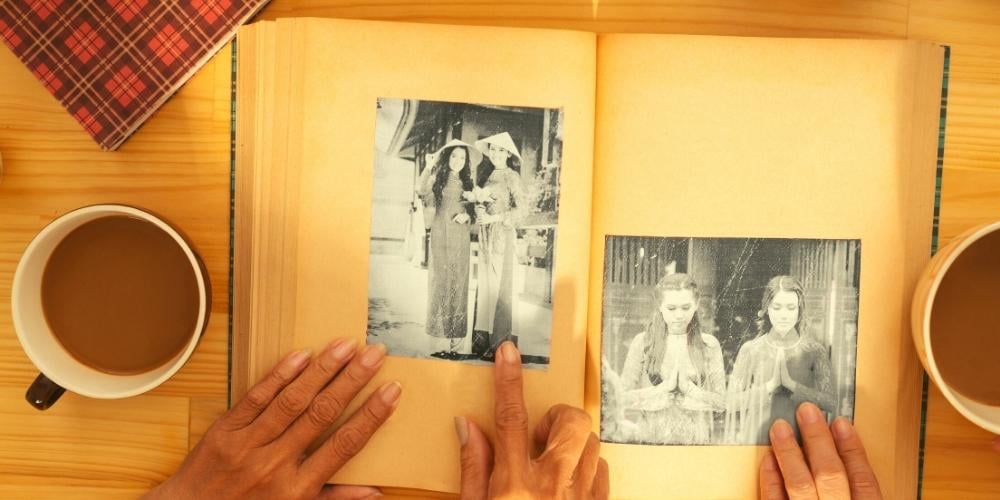 Scrapbooking of family photographs, postcards, and other memorabilia can help your loved one living with dementia to create a visual memory aid of their family, friends, and cherished memories, including favourite holidays, family events such as weddings and birthdays, and more. Not only is scrapbooking a mentally stimulating activity, but it can also be a great conversation starter when the family comes to visit.