Introduction
We understand that one of the most challenging aspects of taking care of loved ones in need of a little extra assistance to remain at home is ensuring that they can keep active - engaging both their bodies and minds. Luckily, there are plenty of activities for seniors which can help to keep them having a great time, no matter their level of ability.
In this guide we've taken an in-depth look at some of the best games and activities for Australian seniors, and there's something for everyone.
Solo Activities
There are many wonderful solo activities for seniors available. Whether you're looking for some fun activities to try out for yourself, or you're helping a loved one to discover a new passion, we've put together a list of the best solo activities suitable for a range of ability levels.


Take on a new hobby
Taking on a new hobby is a great way to keep the mind and body active and can give you something exciting to look forward to on a regular basis. Even for those with limited mobility, there are no shortage of hobbies that can be taken up in senior years. From the age-old staples of knitting and crafts to jigsaw puzzles, crossword puzzles, card games and board games; a regular hobby is a great way to mix up the daily routine and add in some fun!
For those who like to get a little more adventurous, some other great hobbies include bird watching, landscape photography, or outdoor portrait painting. These kinds of hobbies can also be turned into great gifts for loved ones, once you've honed your skills!


Experience the great outdoors
The outdoors offers a variety of solo activities for seniors. From walking in the local park to a stroll on the beach each day and even hiking daytrips from small groups – there are many wild and wonderful places to be explored right on your doorstep. Of course, anyone thinking of trying out a new outdoor activity should be sure to seek medical advice and keep that in mind before attempting anything strenuous. It's also important to let someone know where you're planning to spend time, when you're heading out, and when you expect to be home.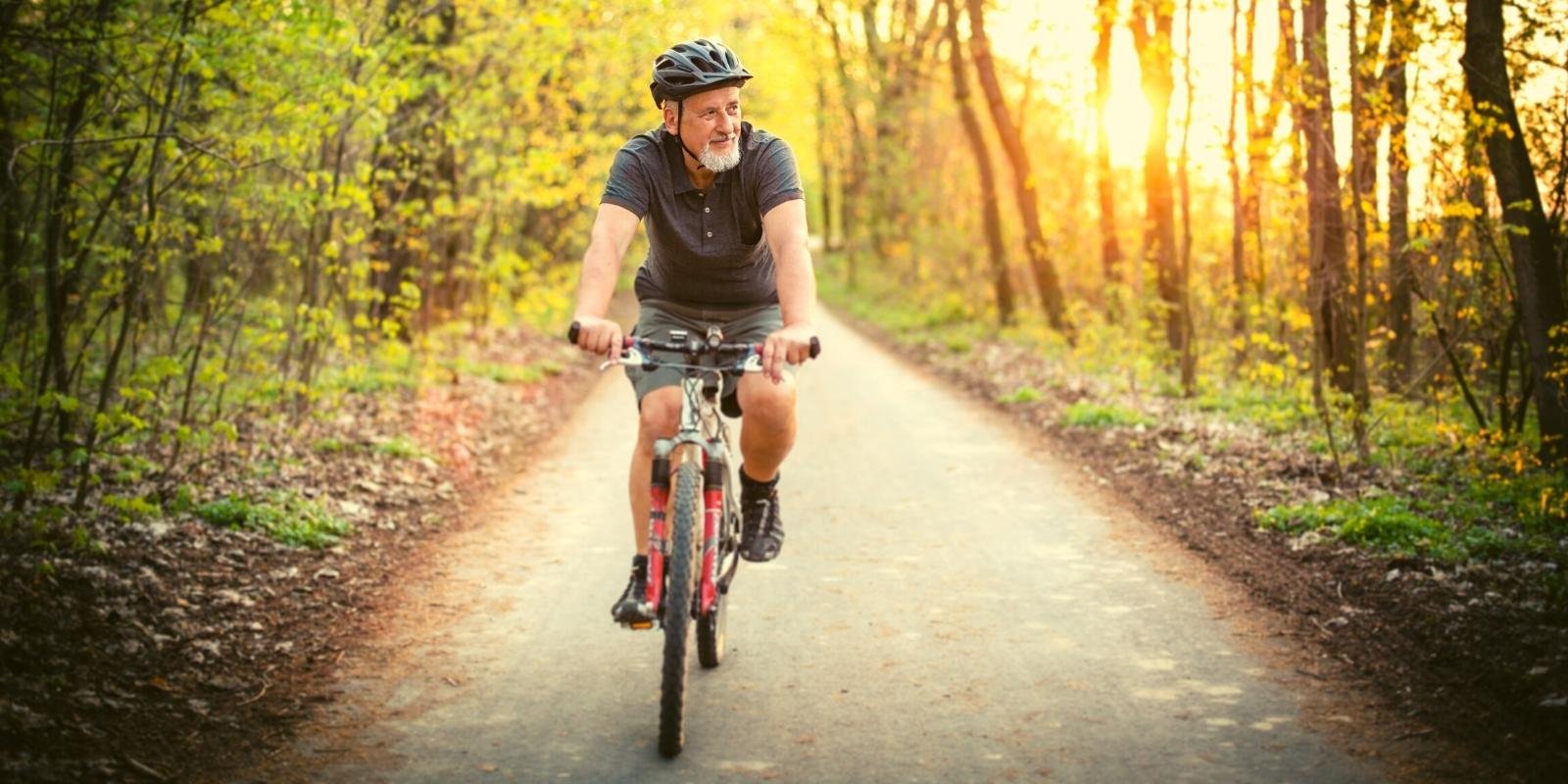 Visit the local library
Reading is the quintessential solo activity for seniors and is a wonderful way to keep the mind active. It's also a great activity for relaxing with a cup of tea at home. Of course, for those voracious readers out there, getting your hands on enough books can be hard. Luckily, there are excellent local libraries all over Australia.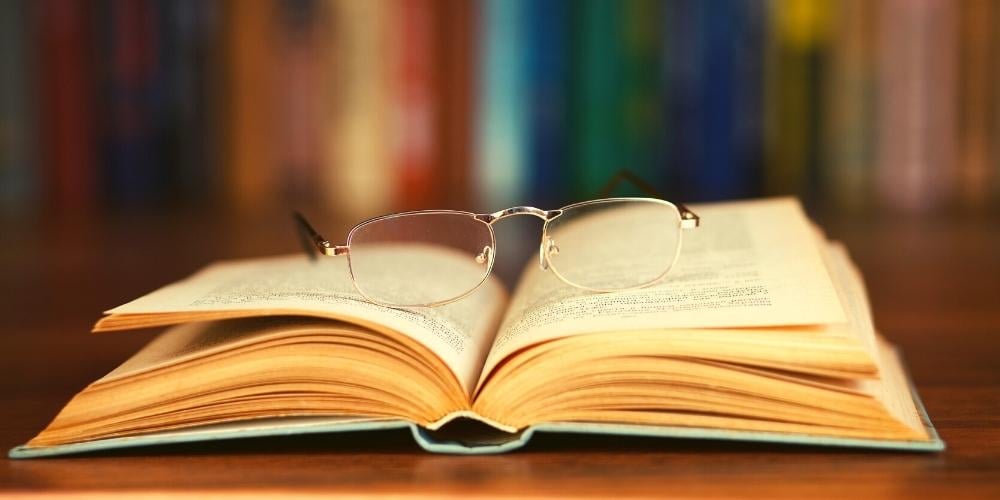 The local library is a fantastic place to find new and interesting titles, which can then be borrowed for free, or even read on-site in a comfy armchair or at a local café. Local libraries are also a hive of activity, where you can find out about the many events that local communities offer, including book clubs, author speaking events, interest groups and more. Take a look at the Australian Libraries Gateway to find your local library, browse their catalogues, and even reserve titles in advance of your next visit.


Self-care
Not all solo activities for seniors are exercise-based! Self-care is a buzzword that's been sweeping the nation for the last decade or so, and entails treating yourself to activities that make you feel rested, rejuvenated, and relaxed. For many, that might mean getting outside for a walk. For others, it means heading to a beauty therapist for a massage, a facial, or a manicure or pedicure. Self-care activities like these are a terrific solo activity and can even be done in the comfort of your own home!
Indoor Activities
Brain training
For seniors with a cognitive diagnosis or treatment plan in place, brain training is a valuable tool. Not only can brain training games reduce and even help reverse cognitive decline, they're also fun games that can be easily worked into your daily routine. From online free brain games to offline versions like sudoku, brain training is fun, easy, and proven to be of real benefit to our minds in later years.
It's never too late to start playing brain games and working out your brain.


Cooking
Cooking is a favourite pastime for many Australians and is a wonderful activity for seniors. Cooking for oneself means being able to experiment with new recipes, make a few mistakes along the way, and perfect a new favourite dish. It's also an excellent way to keep your health in check and be sure that you're getting enough fruit and vegetables, for example.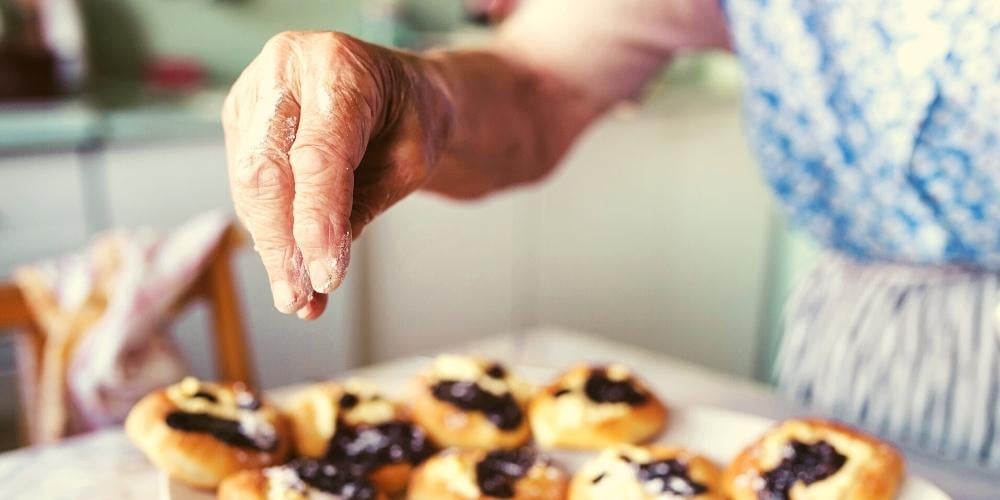 As we get older, our dietary needs change, and it can sometimes be tricky to know that we're getting enough of the right foods. If you're new to cooking or simply want to ensure that your nutritional intake is on track, take a look at these Easy Recipes for Senior Nutrition. They're not only easy to prepare but are also tailored to give older adults the nutrition they need.


At-home workouts and chair exercises
Of course, working out the body is just as important as working out the brain, even as we get older. At-home workouts are a good way to keep fit and can be enjoyed solo by those of just about any ability level. For seniors with limited mobility, there are some excellent chair-based workouts which can be completed sitting down. Or for those with less mobility restriction, things like yoga, tai chi, stretching, light weightlifting and strength training are all good sources of exercise.
Keeping the doctor's advice in mind, an at-home exercises program designed specifically for seniors can help to improve and maintain motor skills, improve balance, and keep mentally and physically fit. These types of exercises can also be fun activities for seniors in small groups and can even incorporate listening to music or be done while watching TV.


Sewing, arts & crafts, and games
Sewing and arts & crafts are very popular activities for elderly people. These types of activities are easily enjoyed at home on one's own, but can also be good fun to do with loved ones, especially the younger kids who enjoy getting involved in craft projects or playing games and puzzles. They can be incredibly inexpensive activities, and best of all, the arts and crafts projects make great gifts once they're finished. From sewing doll clothes to embroidering cushions and keepsakes, crafting decorations, scrapbooking, crocheting and more – there are endless ways to create things at home.
Outdoor Activities
There are a huge range of excellent outings for seniors which offer the support they need, while still ensuring they have a great time. To help you find something your loved one will enjoy, we've put together a list of several of the best options.


Photography outings
With the advent of smartphones, amateur photography is becoming a very popular activity for people of all ages. Of course, it can be done with an inexpensive digital camera, if your loved one doesn't own a smartphone.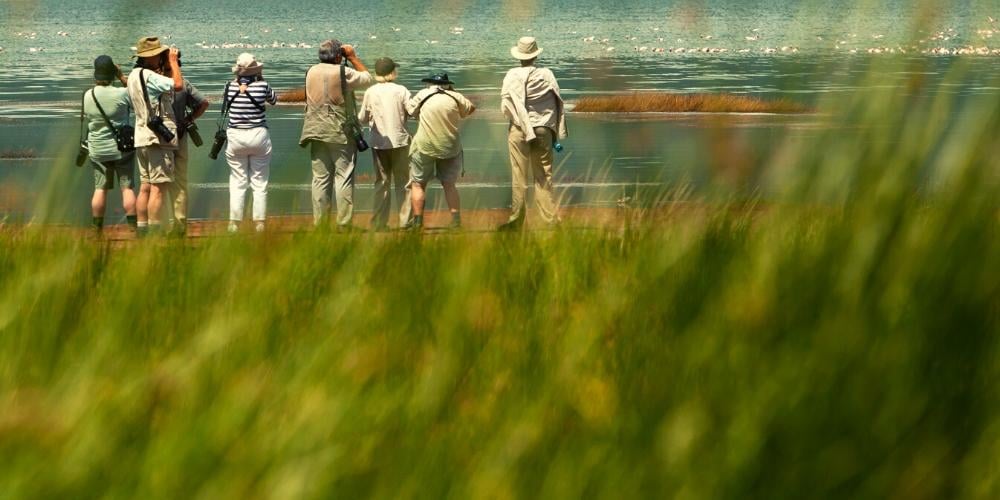 Photography outings for seniors can be easily organised by family and friends, or can even be done as a part of a tour. Booking tailor-made photography outings, in which an experienced photographer and guide will take your loved one to some special spots and help them to create wonderful photos of their outings.


RSL Day Clubs
The RSL Day Clubs are run by the Returned Services Leagues Clubs of Australia and provide a variety of outings for seniors who are ex-servicemen and women, war widows and widowers, and other interested members of the community, including seniors living with dementia or mobility issues. The wonderful thing about RSL Day Clubs is that your loved one needn't be a veteran to attend and get involved! These clubs are aimed at helping seniors to develop friendships and support networks, and enhance health and wellbeing.
The Day Clubs hold weekly meetings, can help to organise transport to and from home, and also organise regular events. A small contribution fee is payable by members, to help cover costs. However, the clubs are supported by the RSL sub-branches and the Department of Veterans' Affairs – making them an extremely affordable option for seniors. See the RSL Day Clubs website for more information and to find a club near you.


Road and rail trips
Does your loved one have a group of friends who love to get out and see the sights? Road and rail trips are a great outing for seniors of all ability levels – even those receiving aged care - as they can be organised by a group of friends or can be booked by an agency and tailored to suit the interests of the group. A Seniors Card also entitles senior Australians to discounts and special offers for a range of travel options, sights and attractions.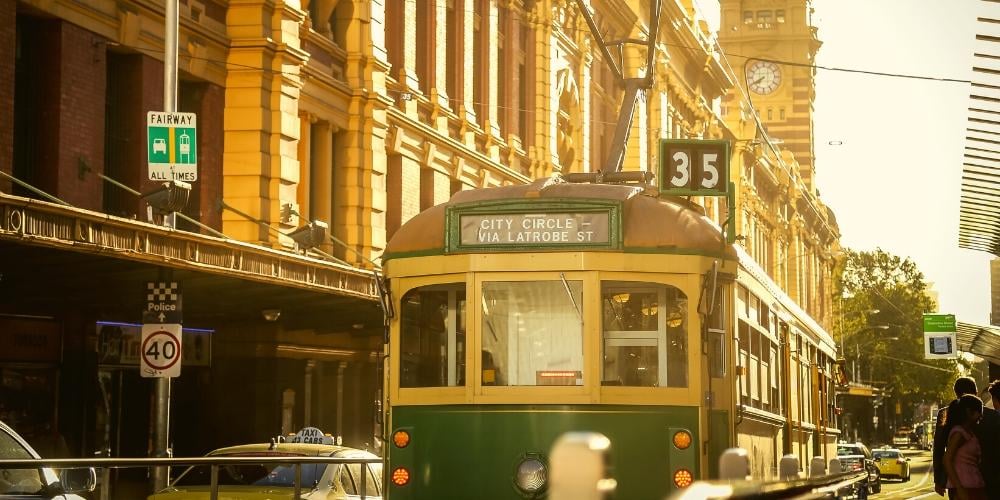 Whether it's heading to the beach for the day, visiting the local zoo or wildlife attraction, or hopping on the train to a nearby city, bus trips and railway trips are an entertaining and easy-to-organise outing for seniors which allows your loved one and their mates to enjoy the best that Australia has to offer. Of course, always keep medical advice from the doctor in mind before attempting anything strenuous.
Sightseeing trips
Getting older can make it a little more difficult to get out and about, which is why sightseeing trips are one of the most fun things to do with older people! Taking your older loved one out to see a new attraction or visit a beautiful spot can be fun for family members of all ages and can help the senior in your life to get a bit of fresh air and give their bodies a workout too. Depending on their level of ability, you can take a walking trip, or simply jump in the car and head for your chosen spot, before picking a nice spot for lunch or a coffee. Taking photos and sharing them later can be a wonderful way to relive these shared experiences for months and years to come.
Limited Mobility Activities
Having limited mobility is a fact of life for many older adults, and is the reason that many of our wonderful clients require a little extra help at home. As we get older, our bodies – and often our minds – aren't quite as spritely as they used to be. But that doesn't mean that we should give up on our favourite hobbies and activities as we age, and be restricted to watching TV.
But for those living with restricted mobility, there are still plenty of fun things to keep us mentally and physically active. Here are just a few fun activities for senior citizens with limited mobility.


Gardening
Gardening is a relaxing and therapeutic activity for many people, even those living with limited mobility. It's a great way to get outside, enjoy the sunshine and commune with nature. For those who struggle to reach the ground for planting, weeding and harvesting the goodies grown in the garden, raised garden beds are a fantastic solution. These can be bought from your local hardware or gardening store (or Bunnings, for example) and be installed at a height that is easy to reach without too much bending down.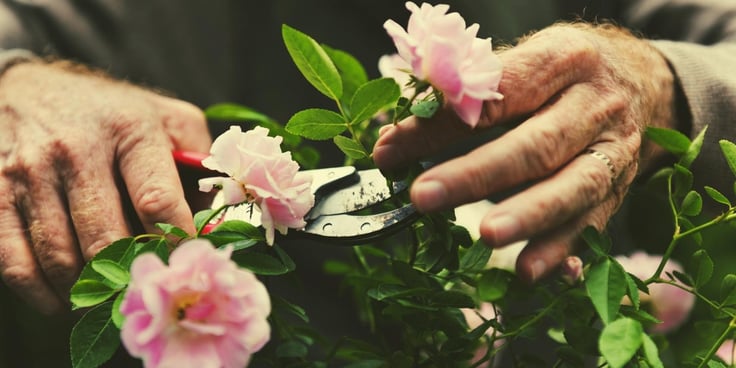 Planter boxes are another good alternative and can be used around the house, near windows, atop tables, and on patios, for example. Planter boxes are great for growing flowers, herbs and more. There are a huge variety of both planter boxes and raised garden beds available from your Bunnings or local hardware or gardening store.


Fishing
Fishing is an age-old pastime enjoyed by people of all ages. For those with limited mobility, fishing is a good way to get outdoors, get some fresh air and even spend time with loved ones, as it's a very chair-friendly activity.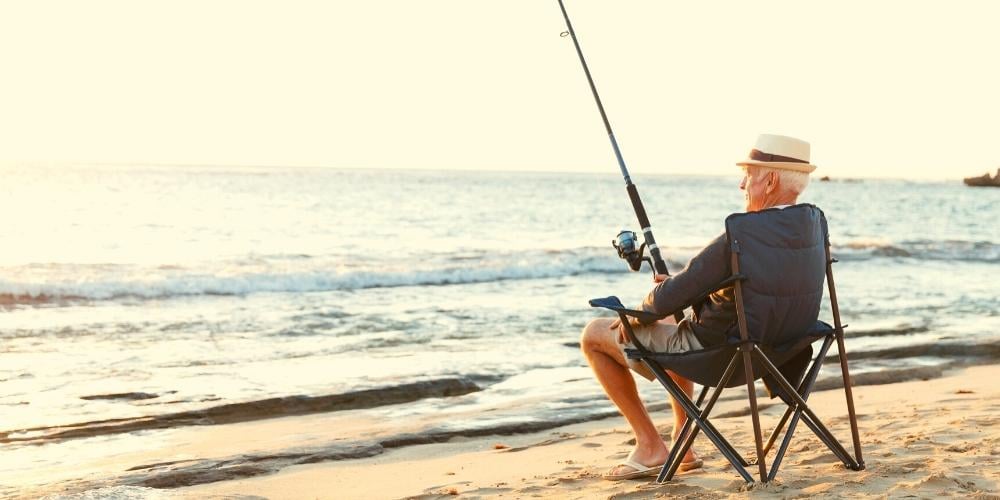 In Australia, we are blessed with endless coastlines and waterways, which are great for fishing. And one needn't be a Rex Hunt to enjoy throwing a line in, either. Amateur fishermen and fisherwomen all over the country enjoy this pastime as a way to relax and enjoy time outdoors alone or with friends. All that's needed is a comfy portable chair, an inexpensive fishing rod, some bait or lures, and a hat to protect the noggin against the sunshine. All of these supplies can be bought from your local Kmart or outdoor adventure store.


Playing with and taking care of pets
Pets are a source of joy for so many of us and can be valuable companions in older age. In fact, research suggests that people who own pets often live longer than those who don't! Not only do pets offer companionship to those living with limited mobility, they can also be wonderful support animals. Trained support animals can assist those living with conditions such as epilepsy, blindness, and even anxiety and depression and many senior day centres will even have a few animals come around to visit and interact with members, to offer companionship and a fun activity.
Guide Dogs Australia helps everyday Australians living with vision impairment to live freer and more independent lives. Contact them today to find out more about a Guide Dog for your senior loved one living with sight loss. PAWS Hearing Dogs are also custom trained to assist people who are deaf or hard of hearing.
Relaxing Activities
With more time in later life for relaxing, there are many different ways you can relax and unwind. Here we have put together a few of our favourite suggestions.


Yoga
Yoga has grown enormously in popularity over the last few years and it's no wonder. Yoga is a gentle yet powerfully effective exercise which can be undertaken by almost anybody. Yoga is an ancient form of physical and spiritual exercise which was originally introduced by the Hindu philosophical traditions.
These days, however, yoga is loved by millions around the world as a way to relax and unwind, while also building strength in the body. For many, yoga is also a great meditative exercise. It involves learning certain postures and poses which help to increase flexibility, tone and strengthen muscles (in particular, the core) and de-stress the mind.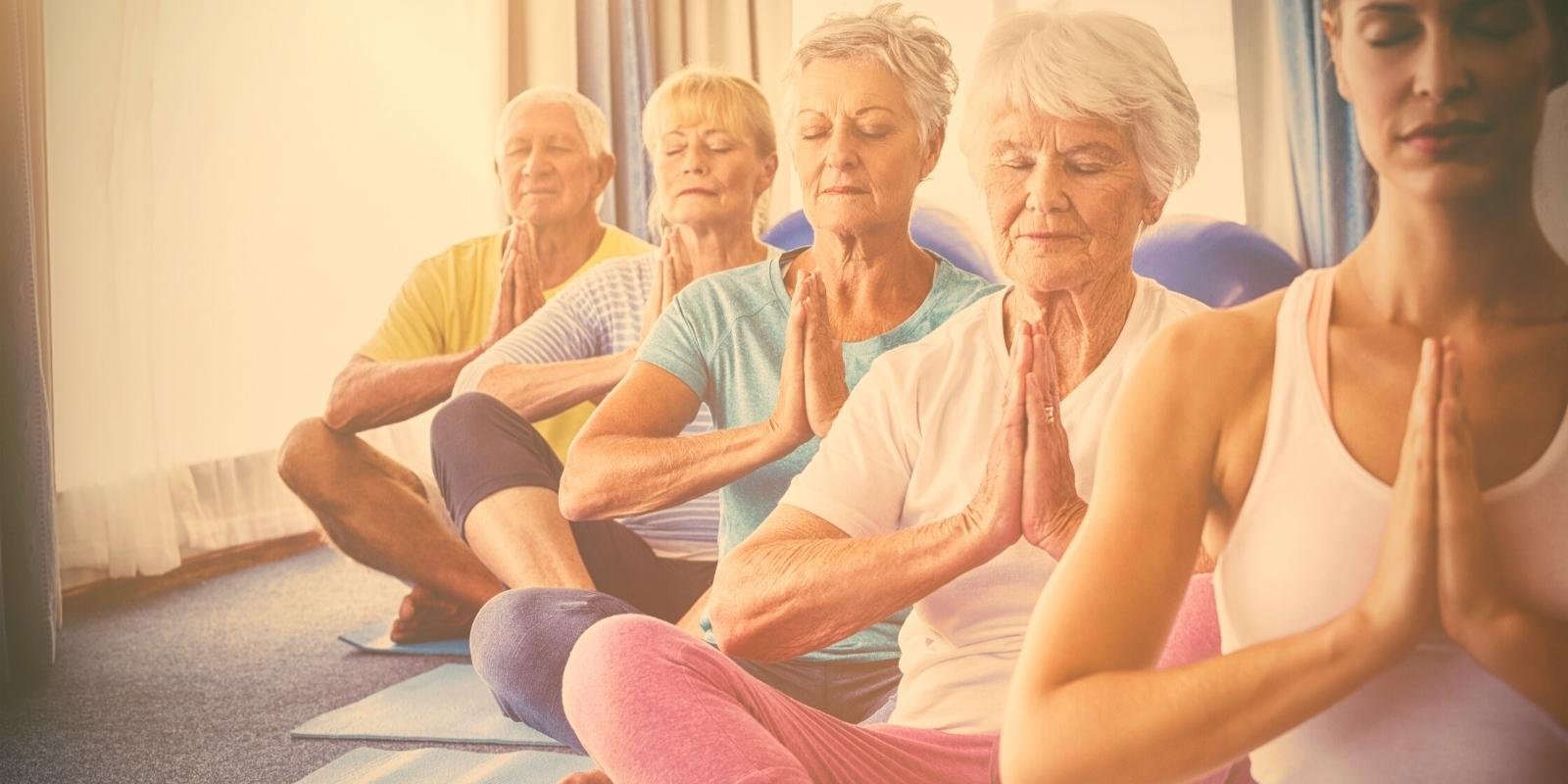 The beauty of yoga is that it is easily adapted for all levels of physical ability. Most gyms will offer yoga classes of varying levels, so if your loved one is interested in trying out this ancient form of exercise, get in touch with your local gym today.


Writing
Not only is writing a cathartic and relaxing activity, it can also be a wonderful way to preserve memories and stories for future generations. How many friends and family do you know who wish they'd known more about their elderly relatives before they'd passed away? Writing down a memoir of one's favourite memories, life experiences, and important family information can be a wonderful gift for loved ones, to be enjoyed for generations to come. Of course, writing needn't always be autobiographical.
Many seniors also love creating characters and stories for the simple pleasure of writing or sharing with others.


Meditation
Meditation has become incredibly popular in recent years. However, it's actually a very ancient tradition, commonly found in Buddhist and Hindu religious texts. In fact, evidence of the practice of meditation in one form or another can be found across many religious and cultural traditions.
Meditation aims to quiet the mind and remove oneself from the distractions of the outside world, to bring inner peace. Far from a solely spiritual activity, meditation has been proven to have real benefits for the mind and body. It can lower blood pressure, reduce stress and anxiety, improve mental health, increase happiness, and have far-reaching health benefits. So, if you've never tried meditation (sometimes called 'mindfulness') and think that you or your senior loved one might be able to benefit from it, you can read more about the practice and how to begin here.
Meditation is about far more than just 'emptying the mind' and can actually be a lot trickier than it sounds. The good news is, even just a little practice a few times a week can reap benefits. It can be done in silence, or even while listening to music. Your local area might even have several meditation group classes or one-on-one tutors available to get you (or your loved one) started.


Arts and crafts
Arts and crafts are something that can be enjoyed by anyone at any age, but they're also an excellent activity to do together in pairs or groups. Things like painting, drawing, or creating craft projects for special seasons are all easy-to-do activities that can be enjoyed by young and old and all ability levels. Here are a handful of arts and crafts projects you might like to try with your older adult relatives:
Painting on canvas: Painting each other's portraits, or painting scenery or still life can be a lot of fun for everyone, and the paintings themselves can make for great gifts once they're done. All you'll need is canvases from your local arts and crafts supply store, paintbrushes, and some watercolour or acrylic paints. You can choose a common theme, or choose one each, and swap your paintings as gifts once your masterpieces are complete.
Colouring books: Colouring books are great fun for younger kids and can be a nice and relaxing way to spend time doing something creative together with older adults. Colouring is not only easy to do for those younger kids, it's also manageable for seniors experiencing dementia or limited mobility. Adult colouring books are also incredibly popular these days, and offer a great way to relax and unwind, beat boredom, and get creative. You can find adult and children's colouring books at your local department store, bookstore, art and craft store, or online.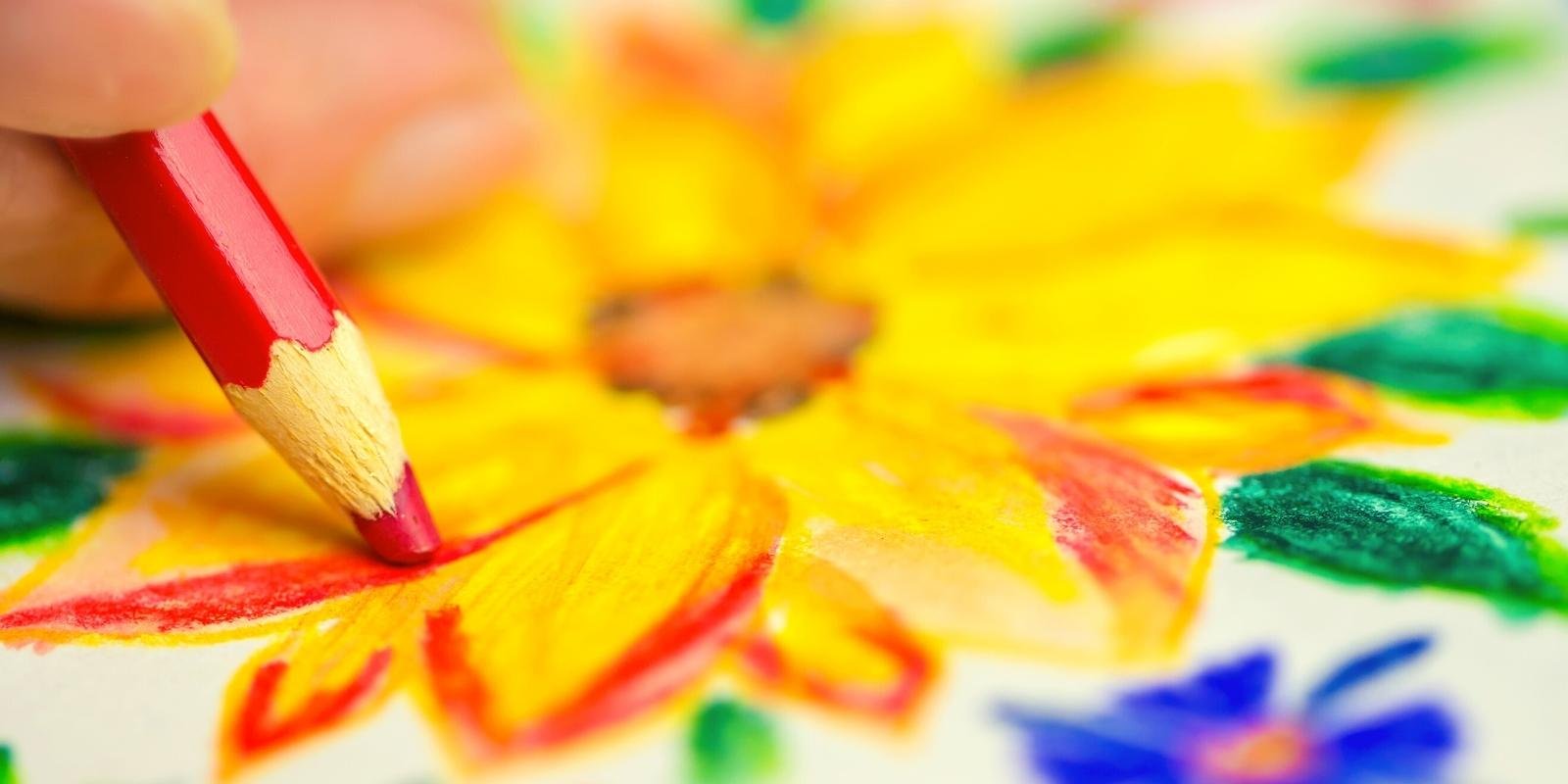 Fabric mosaics: These are a fun craft for young and old, and also make for great decorations and gifts. Fabric mosaics are made just like a traditional mosaic, but with scrap pieces of fabric. This means they're incredibly cheap to make, and they can be enjoyed by people of all ages and ability levels. They can be made as hanging art pieces, coasters, and more. All that's needed to get started is a base (such as a small canvas, or ceramic tile, for example), some scrap fabric, a pair of scissors, and some fabric glue or PVC glue. Here are some helpful instructions for getting started.
You can also take a visit to one of your local senior centres, where they will have loads of fun activities, including arts and crafts, for senior citizens and their relatives to get involved in.
Exercise Activities
You are never too old to get fit! Even though our amount of physical activity tends to decline as we get older, the Australian Department of Health recommends that older Australians accumulate at least 30 minutes of physical activity each day. At Care For Family, we are often asked by family and friends about the best form of physical activity for elderly people. After all, getting older doesn't mean it's time to do away with the hobbies, games and physical activities we enjoyed in our youth!
There are many great reasons to enjoy physical activity as we get older, including improving health, strengthening muscles, lowering the risk of heart disease, and of course, having a great time. We've put together a list of activities which can help your loved ones keep fit and active, whatever their level of fitness or ability.


Swimming and aqua aerobics
One of the most popular types of physical activity for older adults is aqua aerobics, or 'water aerobics'. Whether simply swimming alone or attending a group class, aqua aerobics and swimming can be great ways to keep fit without putting too much pressure on the body. In fact, aqua aerobics has many health benefits for those over 65 years of age (or under, for that matter).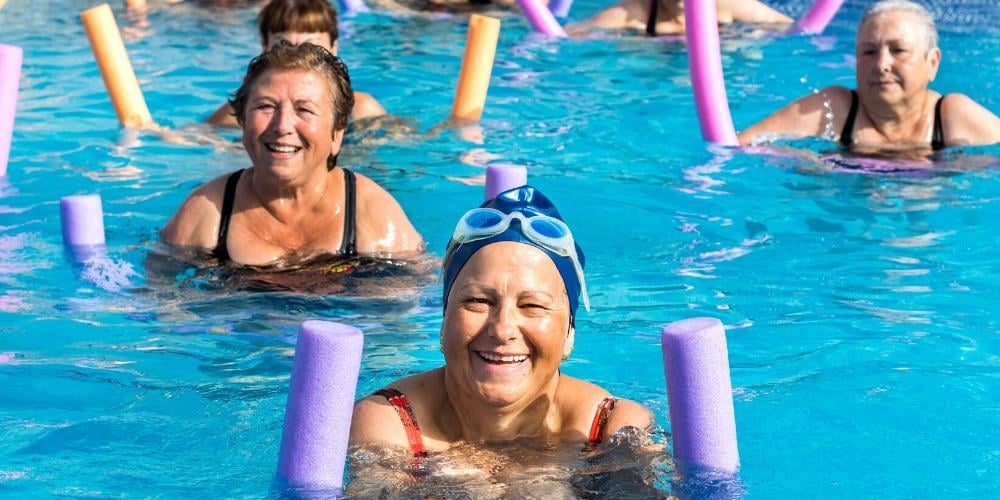 Aqua aerobics is wonderful for cardiovascular health in the elderly, as it gently increases the heart rate and breathing rate. It also helps to develop muscle strength and improve flexibility. Because water activities such as aqua aerobics and swimming put so little strain on the joints, it can also be a wonderful way for those with joint pain or arthritis to maintain their fitness. What's more, it's also a great stress reliever.


Walking groups
One of the easiest ways to keep active as we get older is to walk. Brisk walking or jogging are also excellent physical activities for those with higher levels of fitness.
Both walking and jogging are wonderful aerobic activities which can improve health in many ways, including reducing blood pressure, improving muscle strength and bone strength and in turn, reducing risk of falling and causing injury. As with any type of physical activity, it can even reduce the risk of heart disease. Walking and jogging are also great social activities and can be done in pairs or groups.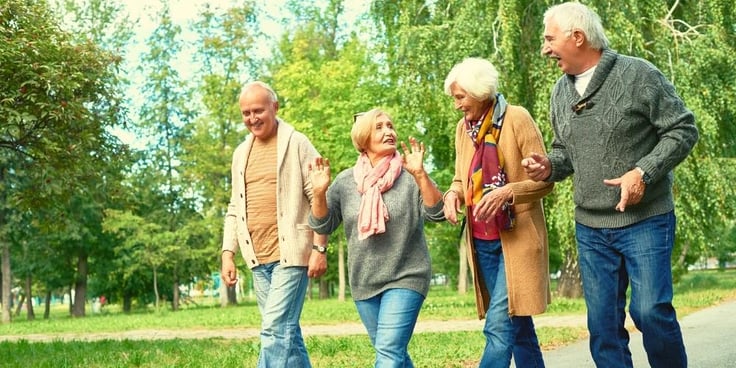 Walking groups are a great way to keep active and catch up with friends, and can be done almost anywhere. Whether it's a walk on the beach, through a local park, or to a local café for coffee and brunch afterwards, walking groups are a really fun social activity which isn't too strenuous, and so, suits a range of ability levels. Even seniors who require a wheelchair can take part in a walking group, as many walking paths are disability-friendly. Your local council website or community directory should have a list of walking paths in the area, so that you or your loved one can find a beautiful route for your new regular walking group!
Visit the Heart Foundation website to find a walking group near you.


Callisthenics
Callisthenics is a type of exercise that's been around for decades. It involves using the body's own weight for strength training and conveniently, requires little or no equipment. Better yet, callisthenics can even be done in the privacy and comfort of one's own home. This makes these low- to moderate- activities particularly good for older people who aren't able to leave their homes as much as they would like. A callisthenics routine can be tailored to suit one's individual needs and so, can be suitable for almost anybody.
Callisthenics routines involve stretching, balance, and resistance routines which can improve muscle tone and strength, improve bone strength and help with balance.


Tennis
Tennis is an age-old pastime and hobby for many Australians. It's also a great activity for seniors who still have moderate levels of fitness. Your loved one might not be quite as quick as they used to be, but there's no reason they can't still enjoy hitting a ball or two. Tennis is wonderful for muscle strength, heart health and balance, as well as hand-eye coordination. Furthermore, tennis is one of the great social activities for seniors.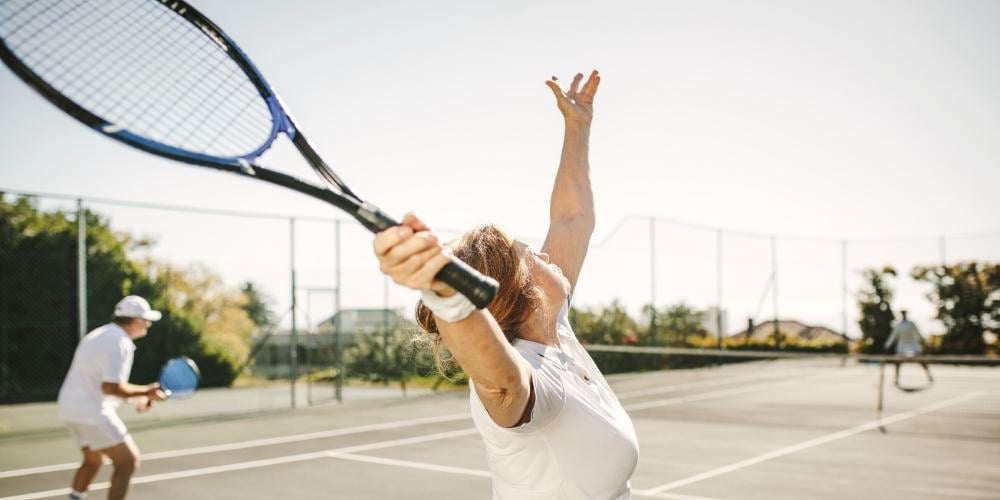 Your local tennis club may even offer tennis classes and group activities for seniors, which is a great excuse to get out and catch up with friends as wellbeing is a good way to keep fit.


Tai Chi
Tai Chi is another ancient form of exercise, and in many ways, is similar to yoga. Tai Chi is a traditional Chinese martial art, originally developed as both a defence training and meditative practice.
Today, Tai Chi is incredibly popular with many seniors around the world, as it's a gentle form of exercise which can be carried out by those with slightly restricted mobility. For seniors suffering from a number of health problems, including heart problems, breathing difficulties, or arthritis, but who still have the ability to stand, Tai Chi can be a wonderful and mild exercise which improves balance, muscle strength and can reduce the heart rate.
Visual Impairment Activities
Vision loss is quite common in older adults, and the risk of vision impairment increases as we get older. In fact, over 444,000 Australian adults over the age of 55 are vision-impaired, legally blind or totally blind. That's around 9.4% of the over-55 population.
Although a partial or total loss of vision can mean many changes to day-to-day life, it doesn't mean the need to give up on the types of fun activities that we've always enjoyed. Here, we've put together a list of activities for the blind elderly to enjoy.


Reading and audiobooks
Reading is a much-treasured pastime of many Australians and is something to be enjoyed at all ages. While you might think that reading days are over for those suffering from vision loss, that's not the case at all! Many libraries offer a range of braille reading material for the visually impaired. But what's become much more common in recent years is audiobooks. These can be downloaded onto phones, tablets or e-readers from sites like Audible and Kindle, but also from your local library. All that's needed is a library card, and then the world of library audiobooks is at your fingertips.
Audiobooks and braille books aren't the only options for the visually impaired, however. Enlisting the help of a friend or family member, or even an experienced senior care assistant, to read aloud can be a wonderful pastime for both parties and a way to share a common love of reading. Your vision-impaired loved one might even like to take part in or start their own reading club, headed up by a sighted person who is happy to read aloud to the rest of the group. This is a great social activity and a fantastic way to keep socially active when experiencing vision impairment.


Gardening
Gardening might seem an impossible task for someone who's experienced vision loss. But that's not necessarily true! Gardening is an age-old stress reliever and favourite pastime for many seniors and can still be enjoyed by those who've lost most or all of their sight. To make gardening safe and enjoyable for those with a loss of vision, some out-of-the-box (or 'out-of-the-garden-bed') thinking is involved.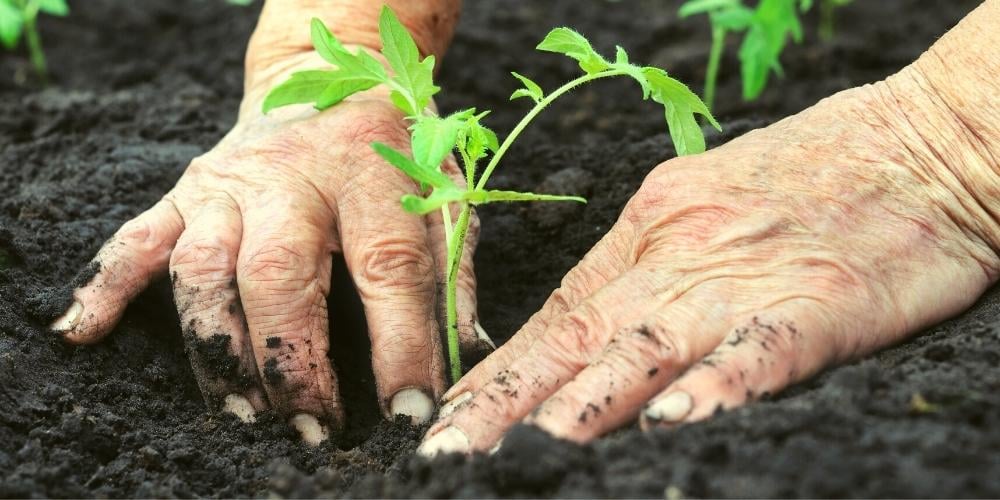 Raised or portable garden beds (such as terrariums) make it easier for the visually and mobility impaired to get stuck in, pulling out weeds, watering plants, and even touching, smelling and picking the produce. Some seniors suffering from complete vision loss may require a little help from time to time to keep the plants in good order, but many of the caretaking activities can be completed by people of all abilities.


Listening to music and playing an instrument
People of all ages and ability levels love to listen to music, and this doesn't change if we lose our sight! Listening to music is very relaxing, and can be done alone, with friends and family, or when enjoying other activities around the house. Your loved one might like to take their love for music one step further by learning to play an instrument.
Many instruments can be enjoyed by those with vision loss, and not only is it loads of fun, learning a new skill is also great for the brain – improving memory, slowing or reducing cognitive decline and fighting off the depression and isolation that can go hand-in-hand with living with a disability.


Playing the piano
Your loved one could enlist a private tutor to begin learning a new instrument or even get involved in a group music class, which is another great way to stay socially active. Be it the piano, guitar, flute, or even the maracas, playing music can be enjoyed by everyone!


Crossword puzzles, playing cards and more
Although many puzzles and card games require some vision to complete, crossword puzzles are a fun activity for anyone – with or without sight. They can be enjoyed in groups of friends or family, or with the help of a carer, where someone reads out the clues and everyone gets involved to try to solve the puzzle. This is a great community activity for friends and other senior citizens, or can be a fun interactive activity for the whole family to get involved in.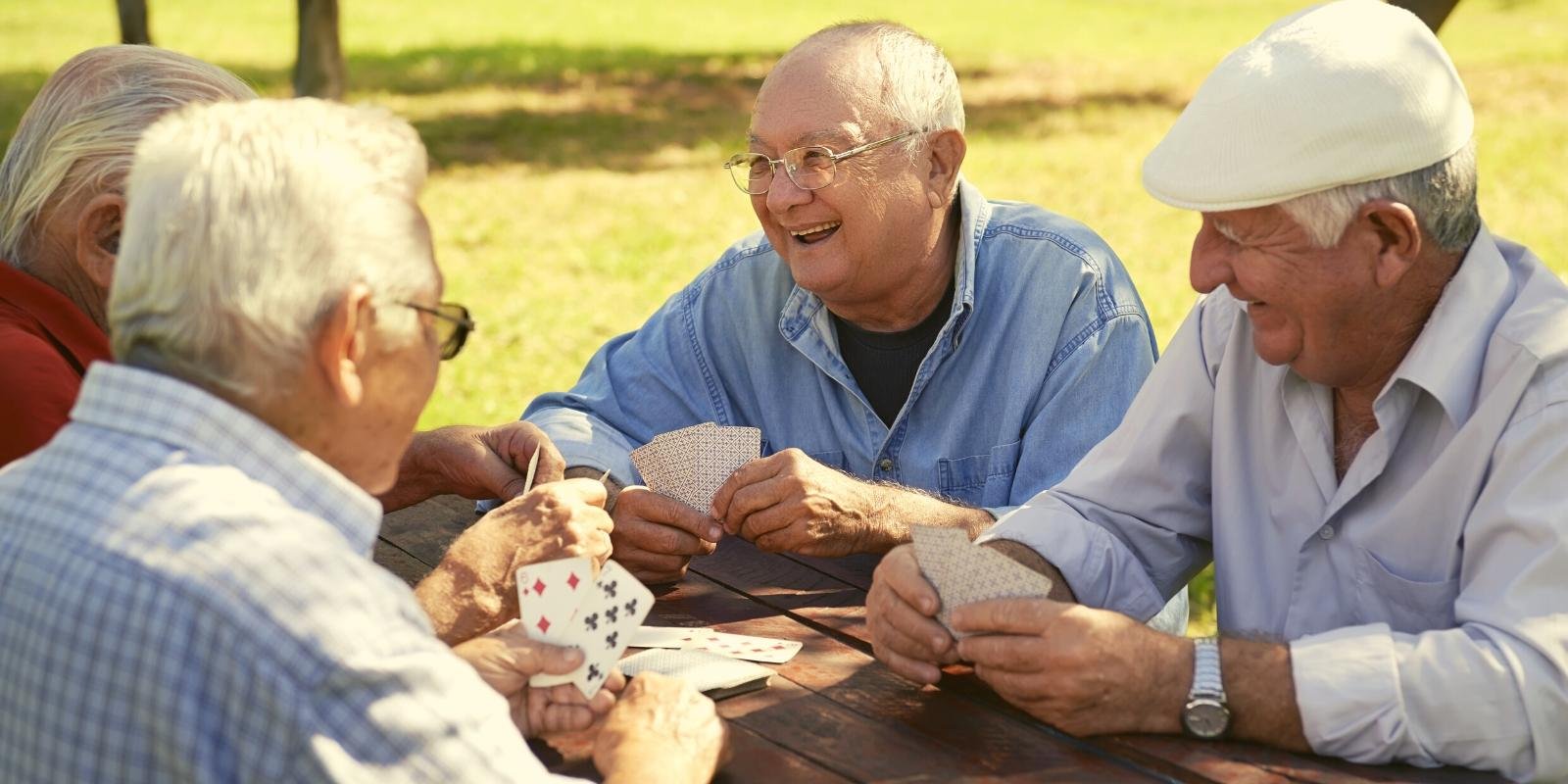 Playing with animals
For another more tactile activity, playing with pets can be great for the blind and visually impaired. In fact, animals are incredibly beneficial for people with all kinds of disabilities, as they can reduce stress and increase endorphins (anyone who's cuddled a pet already knows what the love of an animal can do for the heart!). Many hospitals even have dedicated animal care assistants who help to lift the spirits of sick and injured patients.
If your loved one is fond of animals and you're looking for fun and tactile activities for the blind elderly, visiting your local animal shelter is a great option. Many shelters are always looking for volunteers to come and keep their animals' company and supply some cuddles, so contacting your local shelter via phone or email is a good starting point. Of course, be sure to follow any medical advice from the doctor before attempting anything a little more strenuous or challenging, such as walking the animals.
Dementia Activities
For elderly people suffering from dementia, finding suitable activities can not only be a great way to keep active and have fun, but can also help to improve brain health, enhance short and long term memory, and have a significant impact on quality of life.
To help you in assisting your loved one in enjoying life to the fullest, we've put together a list of the best activities for elderly dementia patients.


Cooking and baking
Cooking and baking are two of the most popular activities for people with dementia. No matter what stage of dementia your loved one is currently experiencing, they can be wonderfully fulfilling sensory activities. Many dementia patients enjoy cooking in their own homes, and our experienced care professionals can help your loved one to continue to enjoy cooking and baking with the appropriate assistance. From cooking old family recipes to experimenting with new dishes, cooking and baking are not only a lot of fun but are a fantastic way to help adults suffering from dementia to maintain their independence.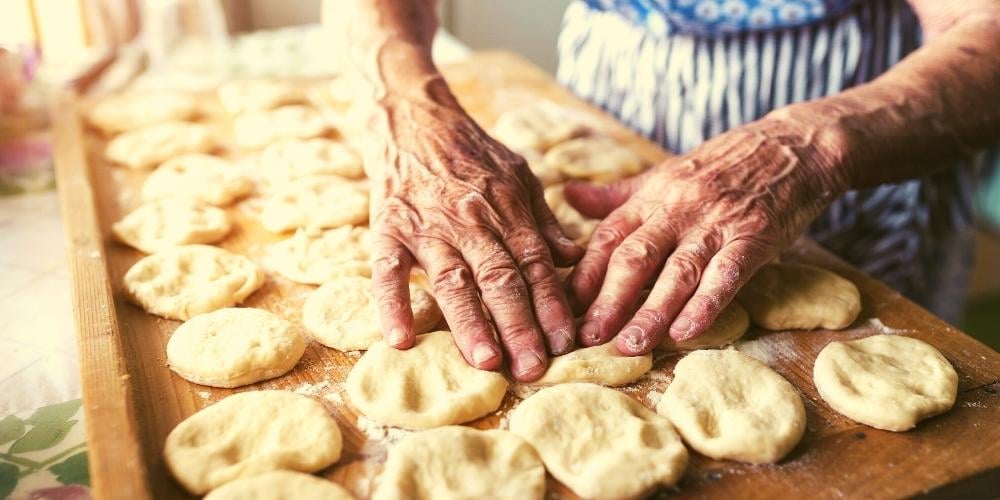 It's also great fun to involve the rest of the family, who can lend a hand and share in the results! Your loved one might like to try some of the simple recipes from this Pinterest collection, put together specifically for Alzheimer's and dementia patients.


Gardening
Stress-reducing activities for elderly dementia patients can be incredibly beneficial in helping to manage the anxiety and irritability which are unfortunate side effects of cognitive disease. Like cooking and baking, gardening is a very sensory experience and can be relaxing and stress-relieving for Alzheimer's and dementia sufferers. Depending on your loved one's level of ability, gardening can involve anything from watering pot plants inside and out, to planting new plants, or even planting, tending, and harvesting a herb or vegetable garden.


Movement activities
According to Dementia Australia, one's sense of movement and rhythm is often retained longer than most other abilities. In fact, studies show that physical activity may even reduce cognitive decline in older adults. This means that even for those living with advanced stages of dementia, keeping active can improve quality of life, as well as help to maintain and even improve health. Movement-based activities like dancing, exercising, swimming, or simply walking, are great ways to keep your loved one engaged with their body, improve their fitness, and give their brain a boost too!


Arts and crafts
When considering activities that your loved one might enjoy, stimulating activities which offer a sense of purpose and a sense of accomplishment should be at the top of your list. Not only can these types of activities help your loved one to be engaged and fulfilled, but they can also reduce the feelings of helplessness and isolation which can occur in those suffering from Alzheimer's and other forms of dementia. There are many varieties of arts and crafts which might appeal to the older adult in your life, such as knitting, painting, embroidery, flower arranging, and more. Take a look at our article on Craft Ideas for Senior Citizens for lots of other options.


Jigsaw puzzles
Many people experiencing dementia may withdraw from family and friends due to anxiety and the feelings of isolation which go hand-in-hand with their condition, especially in later stages. Fortunately, there are simple and effective ways to keep them engaged with you and other loved ones, as well as having a great time and experiencing a sense of accomplishment.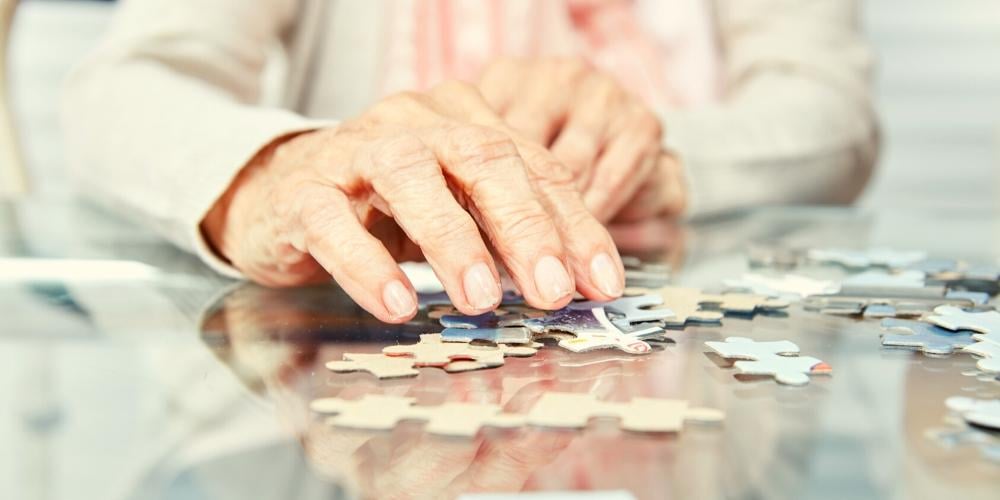 Projects like jigsaw puzzles are an inexpensive and extremely effective way of keeping elderly dementia patients engaged in a stimulating activity in partnership with a friend or family member. Available in a range of sizes and levels of complexity, there's a jigsaw puzzle to suit almost any level of ability. Of course, these can be completed alone – but they're even more fun when younger generations get involved. Jigsaw puzzles can be an excellent way for the grandkids to spend quality time with their grandparent living with dementia and can help to strengthen these relationships and create lifelong memories.


Brain games
One of the most common symptoms of dementia is memory impairment. The loss of short- and long-term memory can be frustrating and debilitating, not only for those experiencing it but for loved ones too.
Brain games are excellent activities for Alzheimer's and dementia patients, especially for those in early stages, and for those undergoing memory care treatments. They have been proven to have a positive impact on memory and can even reduce cognitive decline in persons with dementia. Best of all, brain training games can be played almost anywhere, at any time! There are many great brain games available for smartphones, but if your loved one prefers offline activities, there are options like sudoku puzzle books, newspaper crossword puzzles and more.


Reading
Reading is a wonderful solo activity that can be enjoyed by elderly dementia patients. Whether it's a great book or the local daily or weekly newspaper, regular reading is not only relaxing, it's also mentally stimulating. This makes reading a great activity for those who might be experiencing reduced mobility.
Visiting the local library is an excellent excuse to get out of the house, but if your loved one isn't able to make it out and about as much as they'd like to, having the local paper delivered to the door is an inexpensive and convenient way to keep them well-stocked with reading material. Most local, state and national newspapers offer a delivery service for a small fee.


Scrapbooking
For those living with dementia, keeping the mind active, reinforcing social and family ties, and having a project to look forward to each day are all incredibly important for quality of life, especially as the stages of dementia advance. A wonderful activity which encompasses all these factors is scrapbooking. This low-impact activity is suitable for those with limited ability and is safe for dementia sufferers to complete alone or with a little supervision.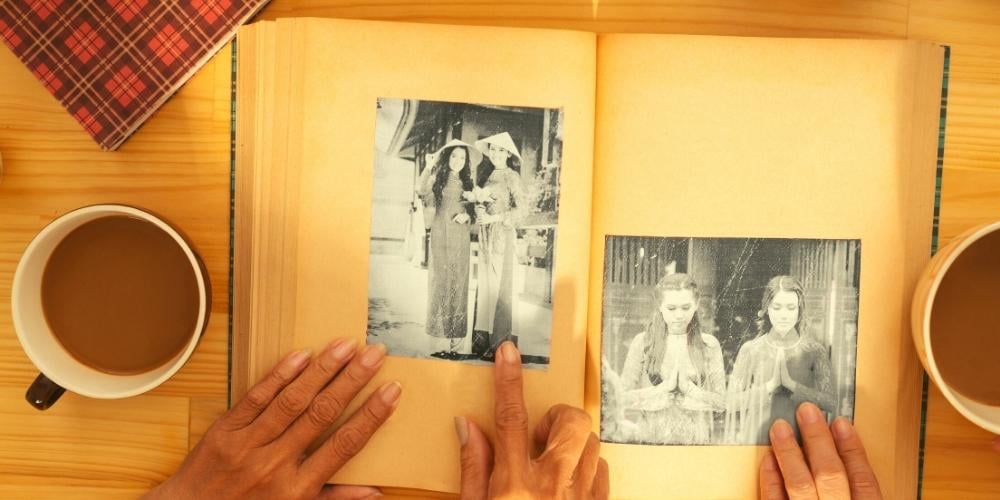 Scrapbooking of family photographs, postcards, and other memorabilia can help your loved one living with dementia to create a visual memory aid of their family, friends, and cherished memories, including favourite holidays, family events such as weddings and birthdays, and more. Not only is scrapbooking a mentally stimulating activity, but it can also be a great conversation starter when the family comes to visit.
Craft Activities
Crafting is suitable for all ages and ability levels and is a fantastic activity for senior citizens – especially those seniors living with dementia or impaired mobility. Arts and crafts are not just good fun, they can give the brain a workout, improve memory and a reduce the risk of mild cognitive impairment.


Painting canvas
If you fancy yourself a bit of a Da Vinci, or perhaps a Picasso, you might like to try your hand at creating a painted canvas which can be hung on the wall of your home or gifted for a special occasion. All you'll need to get started is a blank canvas which can be bought from your local craft store, and some acrylic or watercolour paints.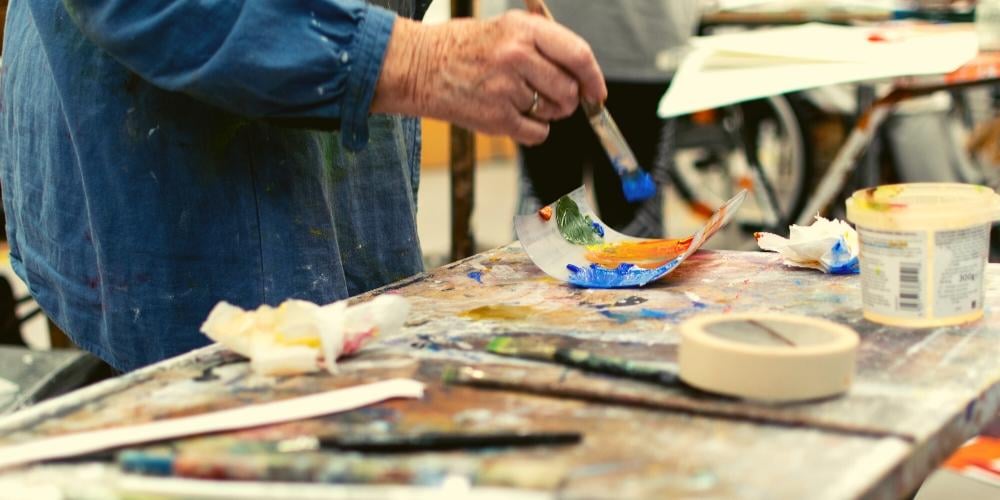 The beauty of painting on canvas is that your design can be as lifelike or abstract as you like. Bright colours and abstract designs make a great addition to your walls and add a splash of colour to the home. If you need a little bit of help in coming up with a design, try one of these seniors painting ideas.


Painting crafts
Painting is a beloved pastime of many senior citizens and can be enjoyed by those with limited mobility, and even those living with dementia or other cognitive impairments.
Even if you've never painted before, painting is a wonderful way to flex your creative muscles and create something truly unique. Finished paintings also make great gifts for loved ones or decorations for the home. Here are a few painting projects for seniors who are beginners, which you or your loved one might like to try.


Painted rocks
Painted rocks make great gifts for little ones (did you have a pet rock as a child?) and are fun and easy to create. Use water-based paints for those rocks which will be kept indoors or acrylic paints for those which will sit outdoors amongst the garden. You can even involve the grandkids in these projects and create a whole family of painted rocks. Check out these great painted rock collections on Pinterest.


Painted pots
Perhaps you have a gardener in your life? Painted pots for indoor and outdoor garden plants are a fun, creative and simple craft activity, and are great gift ideas. Painting on terracotta pots is very easy to do. Simply choose a waterproof paint, and then stencil your design on with a pencil before beginning your masterpiece.




Painting is also great for herb pots, and you can create fun labels for each variety of herb – giving your garden, or that of your loved one, a real creative flair. Once you've painted all the pots the garden can handle, you might even like to try painting tea light candle holders. Leftover jam jars make great candle holders, and when painted, give the home a warm, coloured glow.


Knitting, sewing and more...
Knitting and sewing are not only very relaxing because they can be done from the comfort of a favourite armchair, but they're also great winter crafts for gifting in those chillier months. For hands that aren't quite as nimble as they used to be, not to worry! There are plenty of knitting and sewing craft ideas for senior citizens which are suitable even for those with more limited dexterity.


Scarf knitting
Scarf knitting is a project for all knitters, from advanced to beginner level. It's also a great way to get creative by experimenting with colours and designs. For those knitters who might experience some difficulty in holding traditional knitting needles, larger needles and higher gauge yarn can be used to make things more manageable. Once you're confident in your knitting ability, you might even like to move on to more complex designs such as hot water bottle covers, tea cosies, and even jumpers and blankets.
Knitting can also be a wonderful way to give back to the community! Some charities in Australia happily accept knitted items, including some dog and cat shelters during the winter, and the Life's Little Treasures Foundation, who accept knitted items for the families of premature babies.


Embroidery
Embroidery is a long-held pastime for seniors, and embroidered items can be passed down from generation to generation as treasured family heirlooms.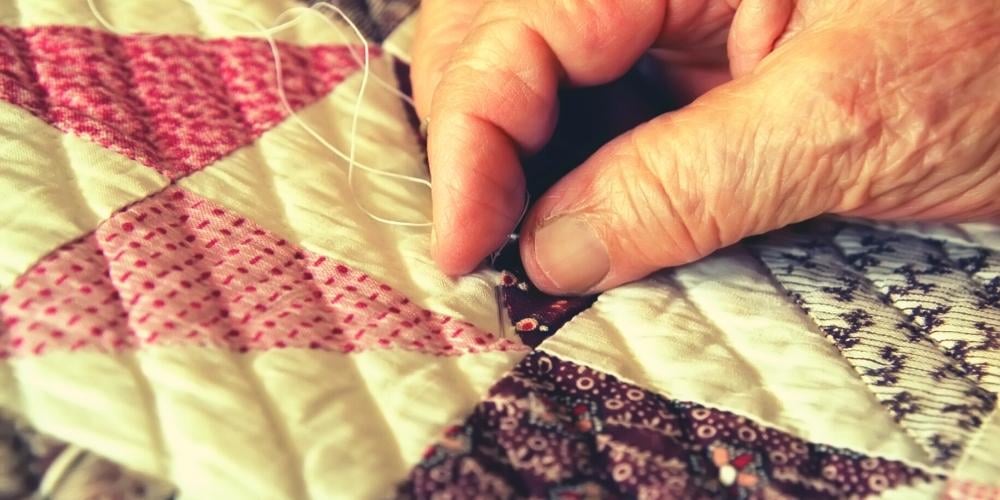 Embroidery can be done on a plain white cloth, to create a hangable picture, or on other household items such as pillowcases, table runners, or even teddy bears for the younger members of the family. If you've never tried your hand at embroidery before, don't let that put you off!
Group Activities
One of the greatest things about retirement and senior living is having so much more time for social activities. Staying active socially is not only great for our minds and our mental health, it can also be a great way to keep physically active and fit and can give a sense of purpose. Here, we list just a few of the many community activities for seniors of all interest types, which you or your senior loved one might like to try out.


Seniors fitness classes
Keeping physically fit is just as important for our bodies in later life as it is when we're young. Despite the fact that we might be less agile than we used to be, getting older is no reason to say goodbye to a daily or weekly workout. Seniors fitness classes and group exercises are a fantastic way to keep fit and active, as well as get involved with the local community.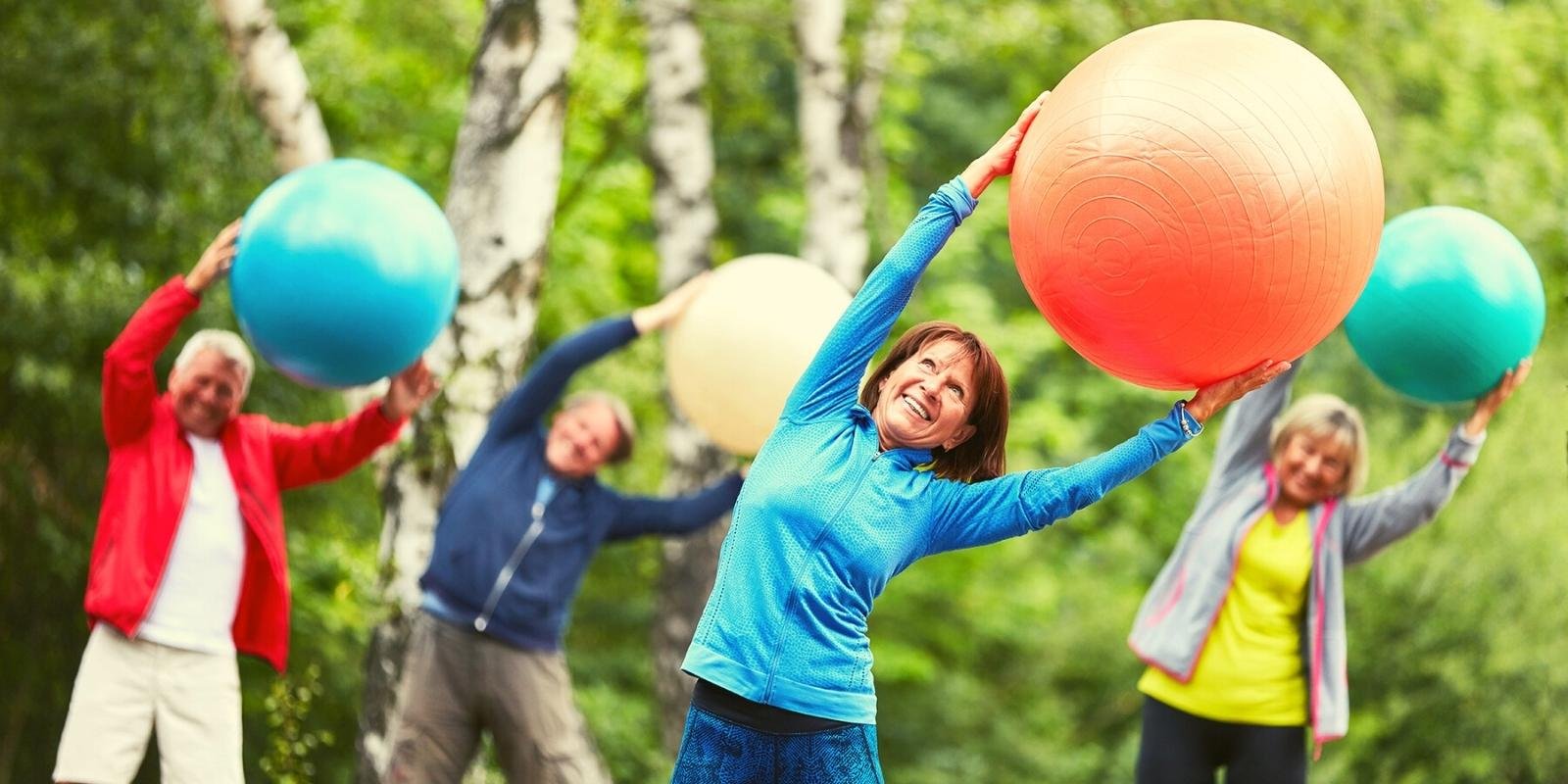 Surrounded by other people of a similar age, and of all kinds of ability levels, can be good fun, as well as be great for keeping our bodies and minds healthy. Your local gym, health club, or senior centres will have a range of group fitness classes suited to older adults. These might include swimming and aerobics, tai chi, yoga, dance classes, and weights and strength classes.


Photography, drawing and painting
If you're looking for a community activity which doesn't involve getting fit, there are a huge range of options. For those with a bit of an artistic streak, photography, drawing and painting groups can be loads of fun and a great social activity. If you or your loved one are looking to learn a new skill, local painting, drawing and photography classes are available in most areas.


Musical activities
Music has long been understood to have benefits for health, and is something that can be enjoyed no matter the level of ability of participants. In fact, studies have shown that listening to music can have a strong effect on lifting mood, improving mental health, and even offers physiological benefits such as improving blood flow, lowering stress and easing pain. What's more, music is a powerful memory tool, and can bring back treasured moments from our lives.
Community musical activities for the elderly are not only great fun, but can also offer comfort and relief to those living with Alzheimer's or dementia. Organising a community music activity can be as simple a popping on a sing-along DVD or CD, playing some karaoke tunes on YouTube (which play with lyrics on-screen), or just singing along to a favourite album with friends and family.


Community games
Many older people tend to leave the house less as they get older, and isolation is a very real risk for many seniors who struggle with mobility issues, for example. However, getting out and about and partaking in social activities is incredibly important for mental and emotional health. Luckily, there are many community activities for seniors which are hosted by local interest groups and clubs, such as RSLs and community centres. These include things like bingo nights and other games nights. So, if you've got a bit of a competitive side, these kinds of group activities can be good fun and a great way to stay connected to your local community. Consult your local RSL or community centre for details on community activities available.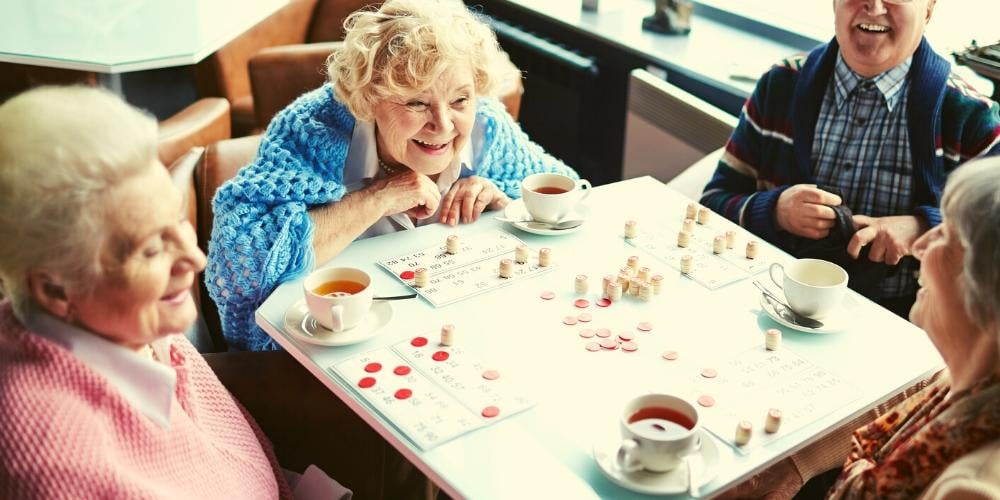 Book clubs
For avid readers out there, a community book club can be another excellent way to connect with likeminded people and also makes for a great solo hobby. Most book clubs will pick a book for all members to read, and then get together to discuss it once everyone is done reading. These meetings can be held in the comfort of members' own homes, at local coffee shops, or even at the local library. You can create your own book club with friends, or join an existing one. The local council library is a great place to find existing book clubs, and many will have clubs aimed at seniors. Take a look at your local library's website or social media profiles to find out about book clubs in your area.


Further education
Finally, another wonderful activity for seniors looking for a meaningful activity which combines new hobbies and personal interests with social and group activities is further education. Local learning centres like TAFEs will have further education programs for seniors, and there are a wide variety of study options available. From learning a new language, to discover a new skill like photography, TAFE and other tertiary education centres have something to suit everyone. Best of all, studies show that learning a new skill is good for the brain!
Games
Everyone, young and old, loves to play games! Think 'games for seniors' and images of bingo halls and jigsaw puzzles probably come to mind.
With the sheer number of games and computer games available, it can be a little overwhelming trying to find a suitable one. Here, we uncover some of the top games for senior citizens and how to find and play them.


Word and number games
Once upon a time you'd play word and number games like Scrabble, crosswords, sudoku and the like, on paper or as a board game. However, since the advent of the internet, many of these games are available online, meaning they can be played anywhere at any time. It also means that you can up the stakes by playing against competitors from all around the world! Finding these games is as easy as typing in the name of the game (Scrabble, sudoku, crossword puzzles, etc.) into your phone or tablet's app store and choosing one that looks good.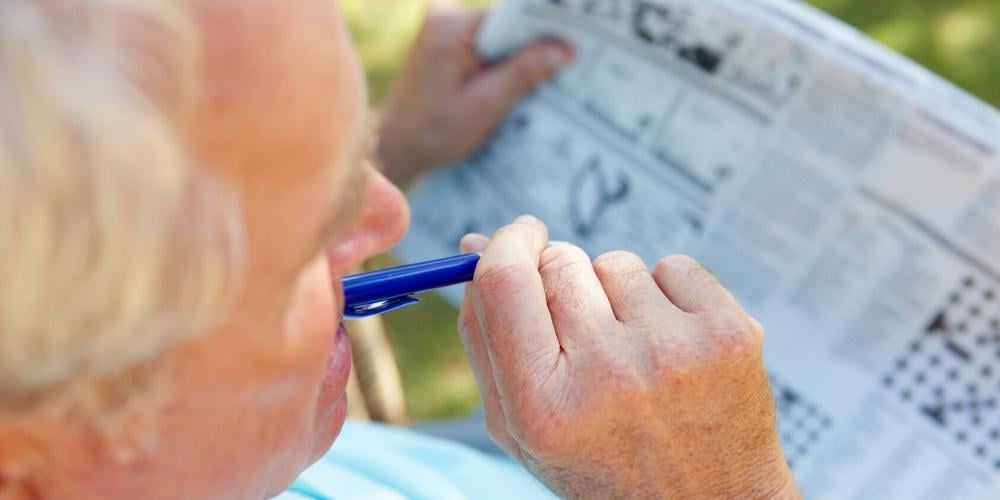 With all computer and mobile games, it's important to keep an eye on any hidden fees. Many of the games are free to download and play, but might charge a small amount to progress to new stages or unlock certain features. It's worth knowing that, if you'd prefer not to spend money on these games, there are almost limitless entirely free versions – so you won't need to spend a cent. Word and number games can be great fun, of course, but they can also be an excellent way to improve brain health and memory; exercising the mind to reduce or slow cognitive decline, improve cognitive abilities, prevent boredom, improve mental health and provide mental stimulation.


Fun puzzle games
Puzzle games have come a long way since the puzzle books days, and make great computer games for seniors of all ability levels. Many of them involve completing everyday tasks like the grocery shopping, or designing a cake, but in an easy and fun game format. If you or your senior loved one is experiencing reduced mobility or cognitive ability, there are a variety of games to suit, which are not only entertaining, but good for the brain.


Board games
Another fantastic way to stay socially active and have a great time is to participate in board games. There are almost limitless options to suit everyone when it comes to board games – from backgammon and dominoes to Monopoly, Trivial Pursuit, Cluedo, Jenga, jigsaw puzzles and more – which means that anyone can get involved.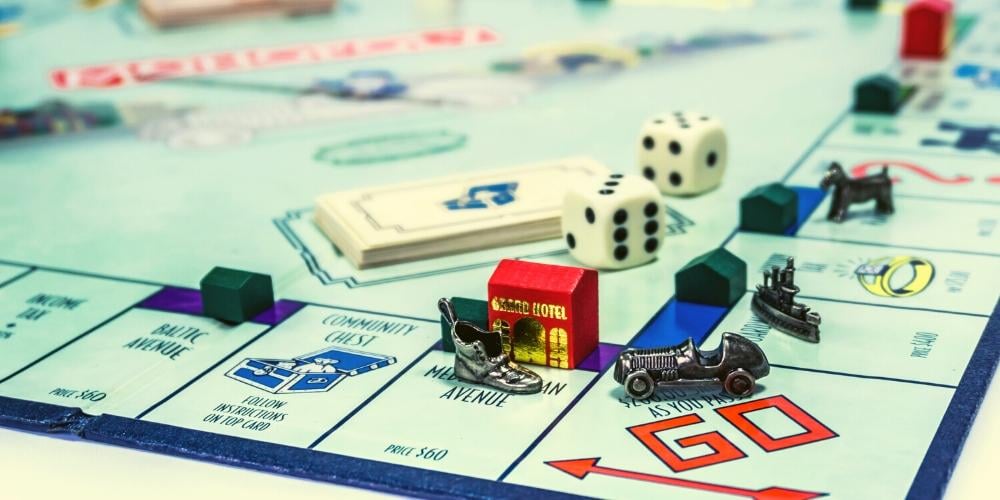 Outdoor games
Getting outdoors can become challenging for older adults, especially those who require at-home care. However, many seniors – even those with restricted mobility – can still benefit from getting outdoors and engaging in outdoor games. While many seniors love to play tennis or golf, there are no shortage of options for those with a little less physical ability.
Great outdoor games for seniors include bocce or boules, lawn bowling, or even croquet. Not only are these outdoor activities a good way to stay fit and healthy, but they're also fun games for the whole family.


Brain training and memory games
Keeping the mind active is just as important to us all as keeping our bodies active. Brain exercises and problem-solving puzzles are excellent for seniors who want to engage their mind. Best of all, brain training games can be played by seniors with mobility issues, as they don't require a great deal of physical activity.
There are a huge range of brain games available online which can be played on mobile phones, computers or tablets, as well as offline versions like sudoku puzzles, crossword puzzles, word games, and other brain-busters which you can find at your local bookstore, newsagent or supermarket.
Another great game is Match (also called Concentration or Memory), which encourages the use of memory. In fact, a wonderful side-effect of games which engage the mind is that they are proven to help with memory skills, encourage mental stimulation, and improve cognitive function. So, not only will your loved one be keeping their mind busy, they'll be doing their brain some real good, too!
Summary
At Care For Family, we understand that staying socially, physically and mentally active in later life is important for so many reasons, and it's especially important for clients like ours, who require a little extra assistance at home.
We hope this guide of the best games and activities for Australian senior citizens has something for everyone, and showcases just some of the great ideas for staying social, getting out and about, discovering new interests and making friends.
If your senior loved one could use some part-time help at home, to maintain their independence and continue to lead their socially active life, get in touch with our friendly team today at Care For Family today and find out how our compassionate and dedicated carers can provide personal care and assistance to your loved one.