CHSP vs HCP: Which One Is Right for You?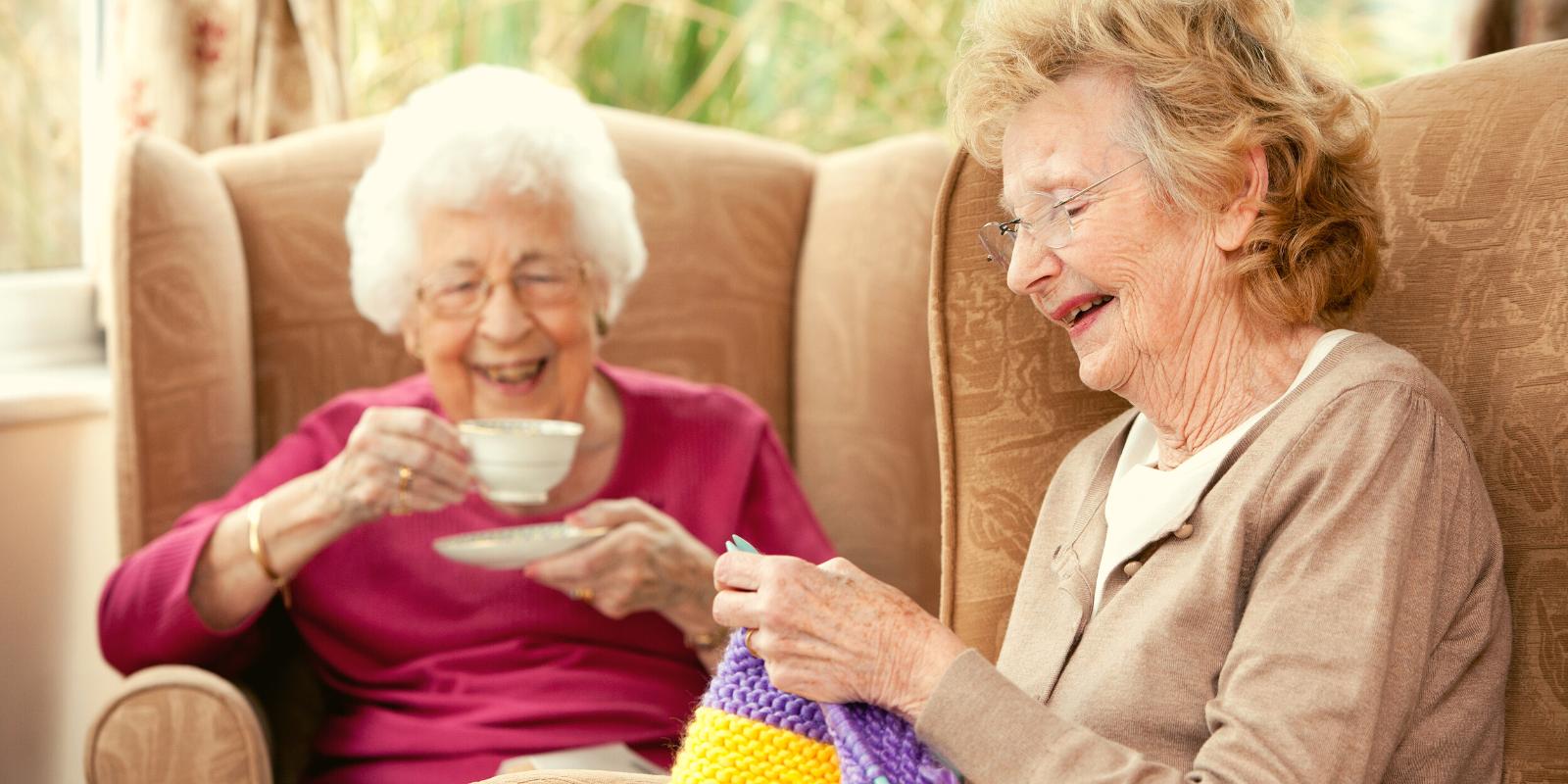 You may have heard about The Commonwealth Home Support Programme (CHSP) and Home Care Packages (HCP). But what are they, and which one is right for you?
They are both designed to help people manage their day-to-day tasks, promote independence and have the right support so that you can stay at home. But there are also many differences between these two support services.
Within this guide, we'll take a look at what HCP and CHSCP care services are, who is eligible, the costs and the application process, so that you can choose which one could be right for you.
What is The Commonwealth Home Support Programme (CHSP)?
The CHSP service is a home support programme created by the Australian government to help elderly Australians live independently in their own homes for as long as possible.
What services does CHSP provide?
The CHSP provides entry-level support for older people who only need a little help at home. This might be short-term support or ongoing help on a daily basis. It usually only includes one or two services to help you live well at home. What support you need will vary, but some of the examples of what you can have help with includes:
Meal services
Help at home with chores
Personal care such as grooming, showering or toileting
Help with transport to and from places you'd like to visit
Nursing or allied health, such as nursing, physiotherapy or occupational therapy
Social support, so you keep connected to your community



Who is eligible for CHSP?
Usually, you can find out if you are eligible for CHSP through an assessment by the Regional Assessment Service (RAS). These trained assessors can assist you with a face-to-face assessment in your home to see if a CHSP is suitable for you and what support you will need. They will then help create a care plan based on your needs and review it every 12 months to check that it still meets your needs.
The Australia Government states that:
"The CHSP is for frail older Australians who need support to live independently at home and are either:

aged 65 years or over (50 or over for Aboriginal or Torres Strait Islander peoples) and have functional limitations and need assistance
prematurely aged (50 years or older; 45 years or older for Aboriginal and Torres Strait Islander peoples) and are on a low income, homeless, or at risk of being homeless as a result of housing stress or not having secure accommodation.

The CHSP also supports carers by providing planned respite services for CHSP recipients. This allows carers to take a break from their caring duties."
What is the cost of CHSP, and are there subsidies?
The cost of services under CHSP varies depending on your financial situation and the type and level of support you need. The Australian government provides subsidies, but you are expected to contribute towards the cost if you can afford to.
How can I apply for CHSP?
You can apply for CHSP by visiting www.myagedcare.gov.au. They will arrange an assessment to see if you are eligible and the type of care most suitable for you.

What is a Home Care Package (HCP)?
The Home Care Packages (HCP) programme is an Australian government-funded initiative that provides long-term help for older individuals who need more comprehensive assistance than a CHSP offers. Like the CHSP, they are both focused on allowing you to live independently in your own home.
What services does HCP provide?
HCP offers a broader range of services compared to CHSP. The support you have will vary depending on your needs, but some examples include:
Meal services
Transportation assistance
Equipment such as a walking frame or feeding support
Home modifications such as bathroom rails or ramps
Domestic assistance with household tasks
Personal care
Companionship and support to access your community
Clinical care and allied health services


Who is eligible for HCP?
To be eligible for a Home Care Package, you must be an older person who needs coordinated services to help you live independently at home, or a younger person with special care needs that can't be met through other specialist services.
Your care needs are likely to be more complex than those who need help with a few basic tasks at home.
How can I apply for HCP?
Similar to accessing a CHSP, the application for HCP begins by contacting My Aged Care. The organisation then sets up a comprehensive Aged Care Assessment Team (ACAT) or Aged Care Assessment Services (ACAS) in Victoria assessment to check eligibility and what will be the right level of care for you.
Can you have a CHSP and HCP at the same time?
The short answer is no. It is essential to find out which support will suit your needs best and apply for the one that will be right for you, as you cannot have both a CHSP and HCP simultaneously.
How do I choose between CHSP and HCP?
Both HCP and CHSP allow you to live independently at home. However, deciding between CHSP and HCP will depend on the level of care you need. Here are some considerations that may help you choose between applying for a CHSCP or an HCP:
CHSP is mainly for older individuals who only need a small amount of help with a few daily tasks.
While HCP is also aimed at older people who need a broader range of services at home, such as clinical or personal care, household tasks and equipment like walking frames. HCPs are also split up into four different tier levels depending on how much support you need. Level one offers basic care needs, which increases until level four, which provides the highest levels of care needs.
Both CHSP and HCP are part of the aged care system subsidised by the Australian government, but you will be expected to contribute to the cost of care if you can afford to.
While CHSP is excellent for immediate, low-level care needs, if your needs are likely to increase over time, HCP may be more helpful for you.


Why are CHSP and HCP important?
Most older Australians want to live independently at home for as long as possible. Both CHSP and HCP are specific services that will help you have in-home aged care.
They help you to:
Live safely in your own home
Maintain social connections with others
Either avoid or postpone residential care in an aged care home
Deciding between applying for CHSP and HCP will depend on your specific care needs and financial situation.
While CHSP is suitable if you need a little support at home, HCP is better if you need more comprehensive, long-term care.
If you'd like to learn more about how we can support you at home, check out our HCP services guide or request a callback.