The Sandwich Generation: Caring for Adult Kids and Ageing Parents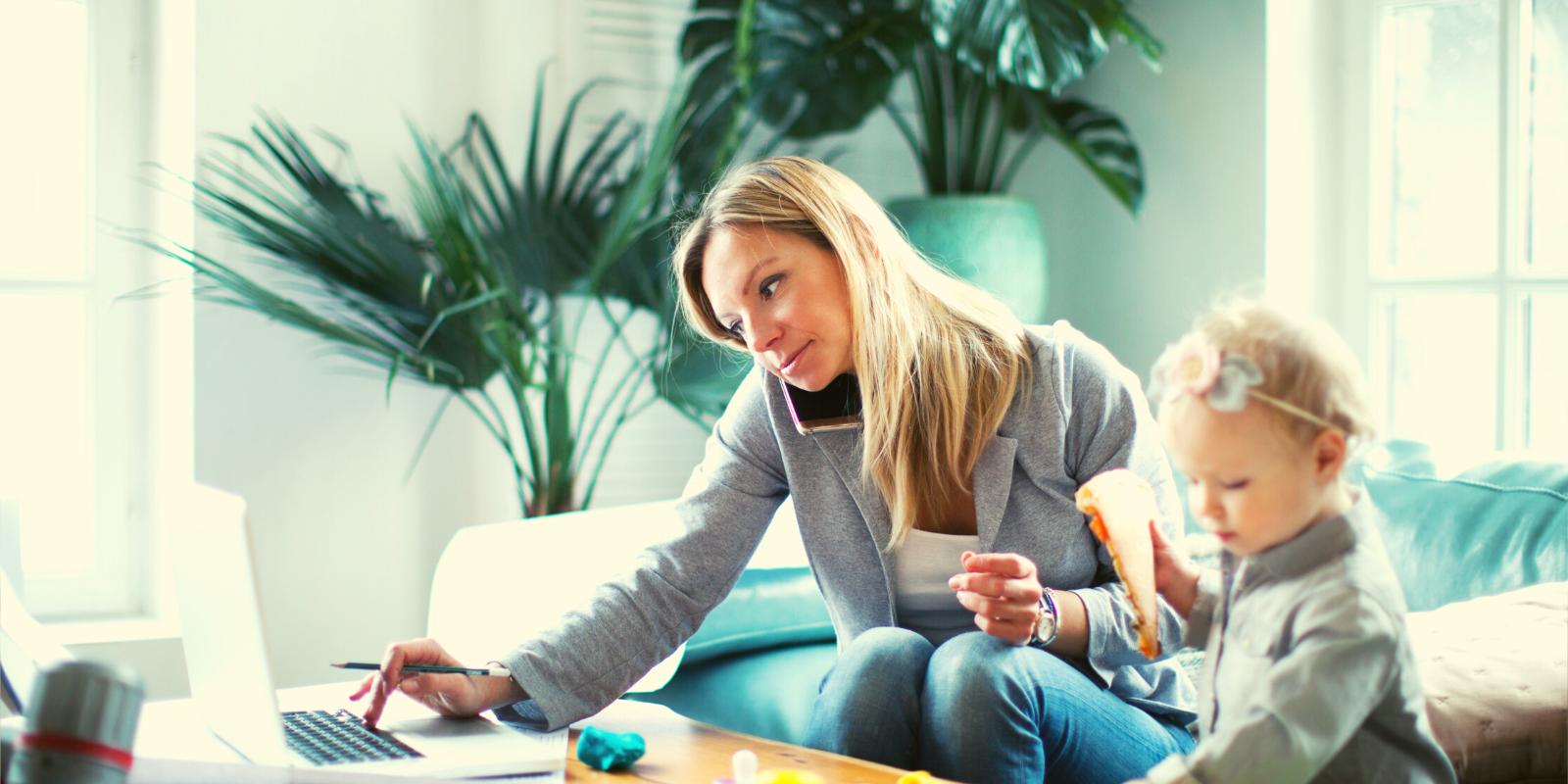 Every day, thousands of Australians juggle taking care of their kids, as well as one or more of their parents. We call these people the 'sandwich generation' – those stuck in the middle between having children at home, as well as ageing or disabled parents.
Unpaid carers number around 2.65 million in Australia. And within that population is the sandwich generation, affecting around 5% of Australians. The phenomenon has far-reaching consequences for families, incomes, retirement, and even the economy. In this article, we take a closer look at the sandwich generation, what they're facing, and outline where you can turn for help if you're one of them.
The growing phenomenon of the sandwich generation in Australia
Like many other countries, Australia is facing an ever-ageing population. As people are living longer, it is becoming more common for ageing parents to rely on their adult children for help when living independently becomes challenging. This means more and more adult Australians are taking on the burden of caring for ageing parents while also holding down their own jobs, maintaining their own households, and often, caring for adult children who are still at home.
As the cost of living continues to rise exponentially and younger Australians find it harder to find rental properties, make ends meet, and even buy houses of their own, more and more young Australians find themselves living at home with their parents for longer.
According to statistics from HILDA (The Household, Income and Labour Dynamics in Australia Survey), the number of adults between the ages of 18 and 29 living in the parental home has increased dramatically over the last 20 years. In 2001, 47% of men and 37% of women aged 18 – 29 still lived in the parental home. In 2022 those figures rose to 55% and 47%, respectively. For households with ageing parents to take care of, this means increasing pressure on finances, work lives, wellbeing, and even retirement savings.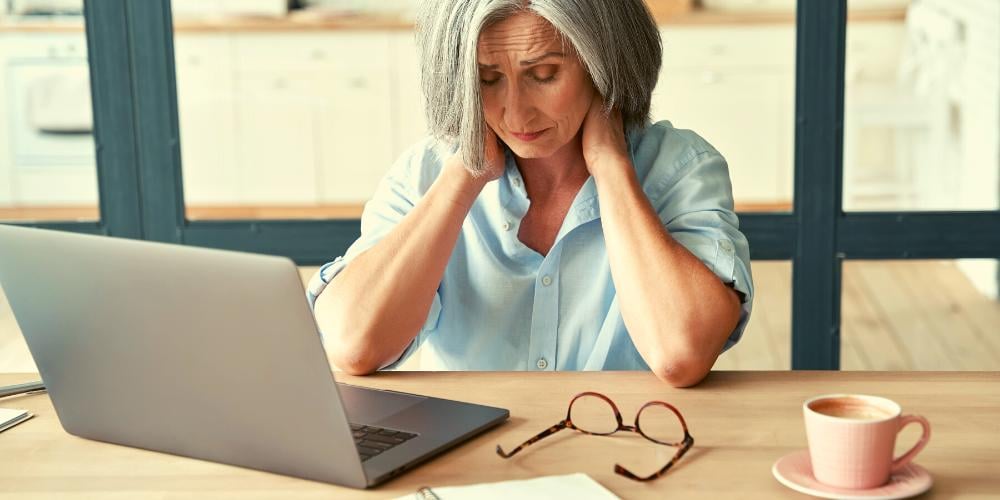 The challenges faced by the sandwich generation
As the elderly population increases in Australia and more and more ageing parents require help from their children, the sandwich generation is set to continue growing. The toll that taking care of ageing parents while adult children remain at home has on the sandwich generation is all-encompassing. Members of the sandwich generation face emotional and mental strain, difficulty balancing multiple roles (including their own jobs and that of being parents themselves), and limited time for self-care.
Of course, there are subsidies from the Australian government designed to supplement carers' incomes and help them care for elderly parents or other disabled members of the family. Unfortunately, as the cost of living rises, these subsidies fail to keep up. Where once, the subsidy for unpaid carers accounted for around 33% of the alternative nursing home coverage, that has now dropped to as little as 6%.
According to Carers Australia, at the current subsidy settings, Australian unpaid carers will lose:
$392,500 in lifetime earnings to age 67; and
$175,000 in superannuation at age 67.


Importantly, those who are carers for longer periods of time will lose substantially more, with the most affected losing at least $940,000 in lifetime income, and $444,500 in retirement savings. As altruistic as informal carers may be, this loss of income is simply not sustainable for many Australians. As Carers Australia explains:
"The problem for carers, and for the Government which relies on informal supply, is that: where the rewards for caring are reduced; the opportunity cost of care increases; and fewer prospective informal carers will be willing to meet demand. The consequence of this is an increase in demand for substantially more expensive formal care, including residential care."
The gendered impact of the sandwich generation
The Cost of Care 2020 report by Carers Australia found that females are "considerably more likely" to be carers than males, with 10.3% of women over 15 providing unpaid care compared with 6.3% of men. Meanwhile, the HILDA survey revealed that women between the ages of 50 and 69 were the biggest contingent of unpaid, ongoing care – with over 12% caring for an ageing parent or loved one with a disability. Needless to say, this has an enormous short- and long-term financial impact on women, who not only live longer than men on average, but make up more of our important service- and care-based workforce. For Australia, that means more women reliant on the old-age pension in retirement, and a shortage of important workers in the workforce.
Coping strategies for the sandwich generation
Members of the sandwich generation are stuck in a seemingly impossible situation, caring for their parents and growing or adult children, whilst trying to maintain a household, hold down jobs, or sacrifice paid work to stay at home to care for loved ones. However, there are supports available to help ease the burden on the sandwich generation. These can help with practical support for ageing parents, but also help to prevent burnout, ease the financial burden, and improve wellbeing for the entire household.
Time management and sharing the load: Caring for an elderly or disabled parent is tough work, and you shouldn't be afraid to ask for help from your adult children, friends, and family, to share the load. Splitting up the caring duties and managing time in a shared way can make caring for your parents easier for everyone.
The importance of self-care: Resources like respite care, or sharing the caring responsibilities with other loved ones is an important gateway to self-care – allowing you the time to take care of your own needs and avoid burnout. Burnout is not something to be taken lightly. With so much responsibility on your hands, it's important to take breaks for yourself. Read more about carer burnout and how to avoid it in our blog.
Support networks and resources: Reach out to local support networks in your area (or get in touch with Carers Australia for help identifying mainstream and community supports). You or your loved ones may also be entitled to financial support from the government, under the NDIS or My Aged Care programs. These programs provide funding and resources to help pay for essential care; from domestic assistance with cleaning and cooking, to home modifications, to 24-hour care for those who require more support.
Let's do better to support the sandwich generation
Organisations like Carers Australia advocate every day for informal carers, like those of the sandwich generation. They lobby for better support, enhanced subsidies, and greater resources for those who take on the mammoth task of caring for ageing or disabled loved ones. Find out more about what Carers Austarlia is doing to support the sandwich generation, and what you can do, here.
If you're a part of the sandwich generation, you're facing balancing the complexities of caring for ageing parents as well as children still living at home, all the while, trying to remain financially stable. But there is help available. Our blog contains many helpful articles about resources available to carers like you, how to avoid burnout, strategies and tips for caring for loved ones, and more.
At Care For Family, we aim to reduce the burden of caring for loved ones by providing practical, affordable and subsidised support, in the home, providing practical support for ageing parents and improving the wellbeing of the entire household. Take a look at our in-home care services and find out how we can help you and your family.