If travelling is a big part of your life, and that of your loved one living with dementia, there is no reason to stop – at least in the early and middle stages of dementia. Although travelling with dementia can present some new challenges, it is possible to travel successfully, have a wonderful time, and create new memories that you and your loved one will cherish forever. We have put together a few tips on travelling with dementia, to help you make things as smooth and simple as possible, so you can get on with having a great time.
Always plan ahead and in plenty of time
Travelling with someone with dementia is possible and can be a wonderful experience for everyone, so long as you plan ahead – and the sooner the better. When it comes to travelling abroad with dementia, there may be some extra documentation you need to organise (for medications, for example), so it's best to request these from your loved one's doctor/s in plenty of time, to avoid any disruptions to your travel plans.
Of course, you can't plan for every eventuality. But there are a few things you can do to make the journey smoother for everyone, these include:
Letting your loved one's doctor know when and where you're going
Stocking up on any medications needed for the trip (and potentially having extras, just in case)
Having a letter from your loved one's doctor about their prescriptions (this is necessary when taking certain medications to some countries)
Research any restrictions on travelling abroad with certain medications (check with airlines and with customs for the country/countries you're visiting)
Ensure you know where the nearest hospital, pharmacy, and GP are at your destination
Keep copies of your loved one's documents, including passport, prescriptions, etc
Share your plans, including hotels, flights, and itineraries, with family and friends back home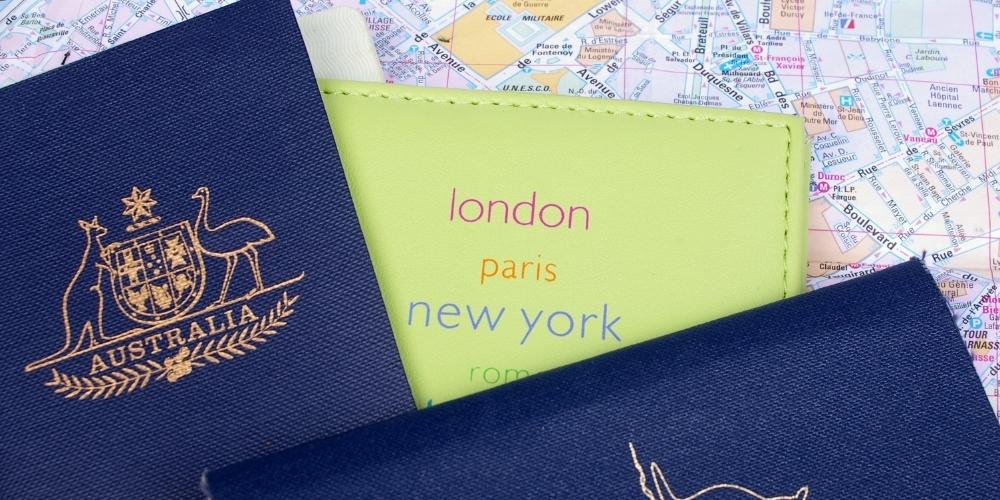 Organise travel insurance for dementia sufferers
Can you get travel insurance with dementia? The answer is generally, yes. However, costs may be higher for insurance with any pre-existing condition. Be sure to shop around for some quotes, as not all travel insurance products are created equal! Check with any current insurers to see if they offer travel insurance options for someone with dementia, as it may be more cost-effective to add a travel policy to an existing insurance policy. You can browse some options for travel insurance for dementia sufferers here.
Communicate your loved one's needs with hospitality and airline teams
Many hospitality and airline teams have experience in supporting guests with special needs, including those with Alzheimer's disease or other forms of dementia. There may be special assistance available from airlines, hotels, and restaurants for your loved one, to help make their experience smoother and more enjoyable. Be sure to:
Get in touch with the airline before travelling, to find out about wheelchair access, special check-in and boarding procedures, and any other assistance they can offer.
Reach out to hotels and other accommodation in advance to let them know about any special needs you and your loved one may have. It's also helpful to ask the hospitality staff to refer to your loved one by their name, as this can make their experience much less stressful and create a feeling of familiarity and support for them.
Ensure your accommodation is wheelchair accessible if your loved one requires the use of a wheelchair.
Secure a ground-floor room or one that is easily accessible by lift, if your loved one is experiencing reduced mobility.
Ensure that any dietary restrictions can be met by the hotels and restaurants you'll be visiting.



Make things as comfortable as possible
For many dementia sufferers, routine and familiar surroundings are key to their wellbeing, and travel can risk disrupting this and causing them distress. That's why, when travelling with someone with dementia, making things as comfortable, familiar, and stress-free as possible for them is incredibly important. Here are a few things you can do to achieve this:
Visit familiar destinations that hold special memories for your loved one.
Try to reduce layover times in airports, or long drives to and from the airport.
Consider choosing closer destinations for shorter flights, or make your layover stops longer (a few days at least) to reduce and break up travelling times.
Bring familiar objects such as photo albums, books, a blanket, or a pillow, to make your loved one feel more at home.
Remain flexible with your plans for activities, as your loved one may need more rest or become weary more quickly when travelling.
Have enough support available, including travelling with other loved ones, to ensure both you and your loved one living with dementia aren't feeling stressed or stretched too thin to enjoy yourselves.
Bring along devices such as an MP3 player (although these are quite old-fashioned now, MP3 players tend to have much longer battery life, can be used easily on a plane or in the car, and are less fiddly for those not familiar with smartphones), smartphone, or tablet, loaded up with relaxing or much-loved music, videos, and games to help your loved one relax and make travelling times more interesting.

Consider respite care options for trips without your loved one
As their disease progresses into later stages, travel may no longer be advisable or even enjoyable for your loved one. It is always best to speak to their doctor about whether travel is still safe and possible, before planning a trip.
Whether or not it is possible for them to travel anymore, if you are caring for a loved one with dementia, you may occasionally want to take a trip without them. This is possible thanks to respite care or in-home care services from expert dementia care providers like Care For Family.
At Care For Family, we know that your loved one's wellbeing and happiness are your biggest concern. Our specially-tailored dementia care services mean you can rest assured that they are receiving the best possible care, even in their own home or yours, while you take a well-deserved break. For more information on respite care services and 24-hour in-home care from our experienced care team, reach out today.