Often, when we're called by the loved ones of someone in need of in-home palliative care, it's clear that their need for support seems to have come about suddenly, and they would like our specialist palliative care team to start immediately.
This is no problem for Care For Family, we can usually start within 12 hours of a new client calling us. Whilst we are able to provide expert care swiftly, we believe that palliative care can also work for the patient and their loved ones if it's planned in advance.
The aim of this post is to help you understand what happens when you choose in-home palliative care, and why it's the best option.
What Are Your Palliative Care Options in Australia?
We believe that palliative care in-home in Australia should be the first option to consider when planning your own, or your loved one's palliative care.
Why?
Because it is by far the best option for comfort and emotional peace for the patient and their family. To remain in familiar surroundings in their home where they have spent their lives, they will be happier, which is of utmost importance when considering the patient's wellbeing during this time.
This must be why 70% of Australians want to spend their final days at home, therefore wanting palliative care in-home. Sadly, only about 14% do so because many people don't realise that staying at home is generally their best option, or an option an all.
Often someone in need of palliative care ends up in a residential facility, and typically this due to a lack of palliative care planning which includes awareness and understanding of their in-home care options.
Another benefit of in-home palliative care is that care can start immediately with palliative nursing care specialists akin to the Care For Family team. There is no upheaval such as moving to a new house, and the financial costs should be much less.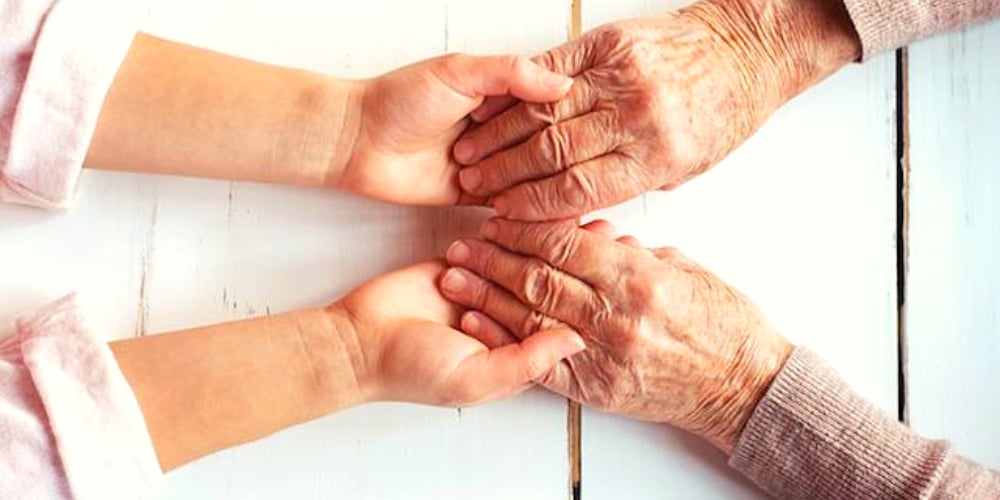 We believe that this is why palliative care at home, rather than in a residential care home is so important to the wellbeing of the person receiving care. People should be able to make that choice in the knowledge that they're being cared for by expert and highly qualified care professionals. At Care For Family, we reference check and our care professionals have the highest level of qualifications relevant for each client.
We also believe that even when independence has been lost due to adverse health issues, people can still retain their independence as much as possible by having the freedom to pursue their passions, interests, hobbies and relationships.
We enable family members and friends to remain active in their loved one's life by providing compassionate, consistent, medical, physical, psychological and spiritual support to everyone involved through excellent and consistent communication and expert care teams.
How Palliative Care at Home Works
If you, your loved one and their medical team have agreed that it is time to seek palliative care options, and you've decided that you want to have in-home palliative care, there are several things you should know:
It Takes a Team
Your in-home palliative care team work with your loved one's doctors, specialists and the rest of their team of health professionals, to augment the existing systems and processes, and assist other professionals. For example, our palliative care team takes great care to incorporate the plans and recommendations of medical professionals into care, so that patients get the best of both worlds.
The Level of Care Depends on the Patient
We believe that each individual is unique, and the care they require should be tailored to their specific situation and care needs. Some may wait longer than others to seek care, while others may have more aggressive conditions that have more impact on their abilities making in-home care a more immediate necessity.
In-home palliative care should always consider the patient, their wants, needs and abilities, when possible, at all times.

Health Care Evolves Over Time
Palliative care is not about treating an illness, but rather about providing pain management, comfort and support. Whether this is a life limiting illness or not, your in-home health care support team should match the service they offer to the needs of the patient, at every stage.
Many Types of Equipment Can Be Used at Home
Sometimes, people ignore the option of palliative care at home vs hospital care, because they believe that they won't have access to the necessary equipment, however, this isn't a challenge for Care For Family. Through our affiliate partners, we are able to easily access medical equipment needed at home and have the past record of being able to provide medical grade equipment for our clients swiftly.
More Than Medical Care
First and foremost, your specialised care team should ensure that supporting medical issues are of the highest importance. For example, ensuring that medication is being taken as prescribed, assisting with personal care tasks, and helping to avoid challenges associated with limited mobility.
However, there are other facets of in-home support to be considered that also relate to aged care services.
In-home palliative care nursing is also about companionship, assistance with activities, and even domestic assistance duties such as dish-washing, house cleaning, clothes washing, shopping and paying bills. In this way, a professional in-home palliative care service helps families to adapt to their new situation while still retaining familiar routines and activities.
You might find it helpful to also read about Palliative Care Pathways.
It's more comforting for the whole family
There's no place like home. It's a comforting and familiar environment for individuals in need of palliative and end of life care. Visiting the patient in their own home is often much easier for family and carers, both in practical and emotional terms when compared to visiting a residential care facility or clinical facility.
You may still have many more questions about palliative care. If you do, take a look at our answers to the top palliative care questions our clients ask.
Discussing Care Options with Your Loved One
When the time comes to make palliative care decisions, ideally in advance of the need to immediately start palliative care, it's always a good idea to discuss the options with your loved one.
Just like you, we want them to be as comfortable and happy as possible, so getting their views on what the best palliative care for them looks like is incredibly important. It's the foundation for getting this right for them.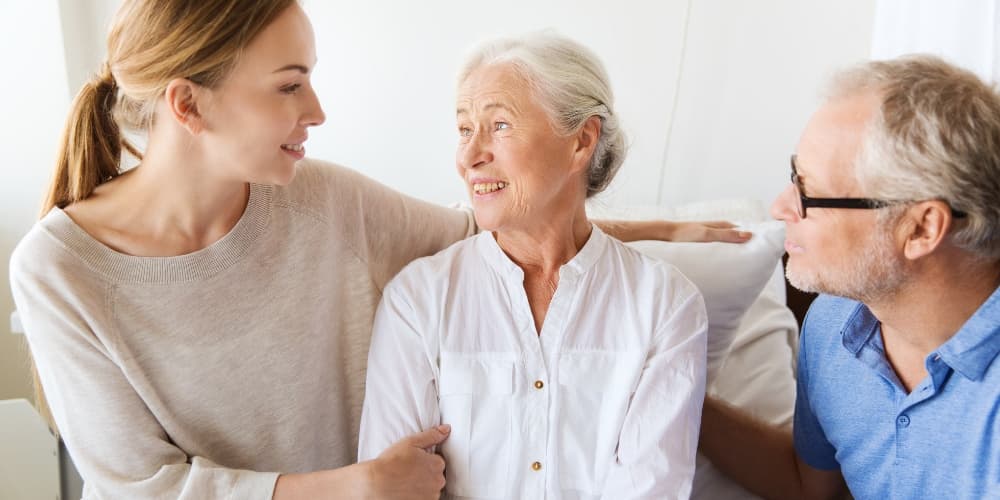 Many patients (around 70%) prefer the option of in-home palliative care. It keeps them in familiar surroundings, close to people and places they love, amongst the memories they've created over the years of their life.
Palliative care in a patient's own home provides a valuable means of creating and sustaining a more normal quality of life for them and their family and friends. And if you're looking for help and advice about what might be your best option, it's a good idea to consult an established and highly recommended professional palliative care provider like Care For Family.
In our own experience of supporting carers, families and their loved ones, we find that being as open and honest as possible with patients and their families about their care options works best, and since no two situations are the same, it's usually a good idea to consult your doctor and a professional palliative care provider like Care For Family.
We hope this article has helped with your understanding of in-home palliative care, and if you would like to talk to our expert and compassionate team, we're here to help and would love to hear from you.
You might also like to read the following posts about Palliative Care: