Palliative Care Counselling: What You Need To Know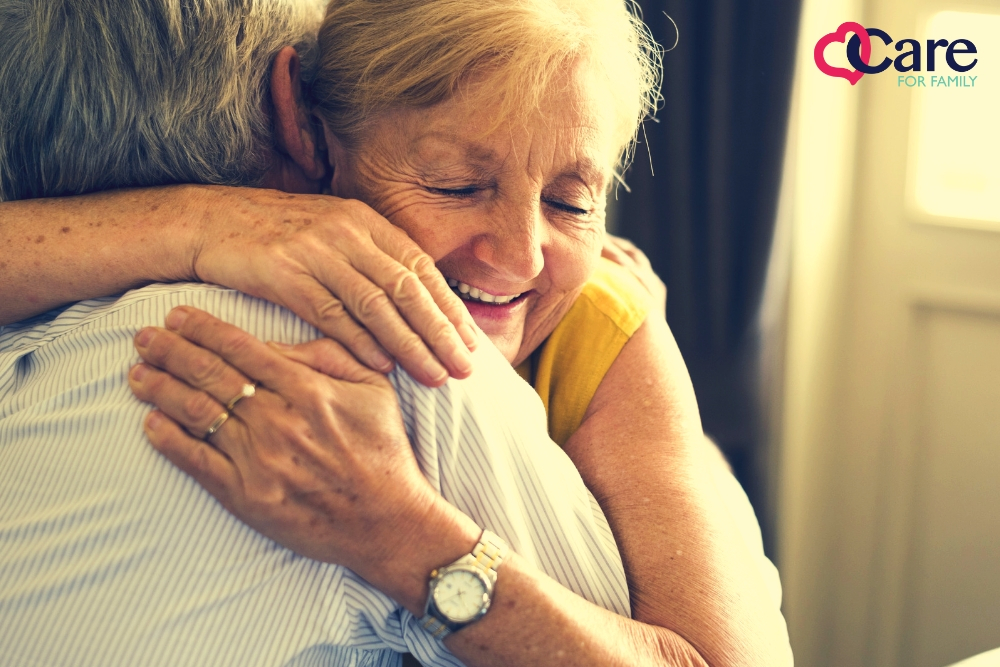 Whether you're a patient or a loved one of someone receiving palliative care, it can be quite an overwhelming period. If you or any of your loved ones find yourself feeling like this, then a palliative care counselling service could be what you need.
As the leading in-home palliative care services agency in Sydney, we support our patients and their families holistically. This means that we don't just care for their physical health, we care for their mental health too. And we believe that this is critical to the wellbeing of anyone receiving palliative care.
This is because palliative care should focus on comfort, whether that be in terms of limiting pain, providing simple joys, ensuring respect and dignity, and addressing spiritual and mental health concerns for both the patient and their family.
It is the latter point that we'd like to help you understand more fully so that you are aware of what help is available with regards to mental health support for the whole family involved in a palliative care setting.
As part of all our personalised specialist palliative care plans, we have a palliative care counsellor available to talk to both patients and their family members (and friends too).
Because of this, we thought that one of our most experienced team members, Susie Danos (Psychologist & Counsellor), would be best able to provide the insights you need to make informed decisions on this topic, and so we put some of the most commonly asked palliative care counselling questions to her.
We hope that you find the Q&A helpful, and if you have any further questions, please get in touch and we'll be happy to answer them if we can.
Palliative Care Guide - get your free copy
What Is Palliative Care Counselling?
Palliative Care Counselling is a professional therapy service that addresses the many different issues and feelings that arise when patients are informed that it's time for Palliative Care. Appropriate types of counselling are available, depending on the specific needs of the person seeking counselling.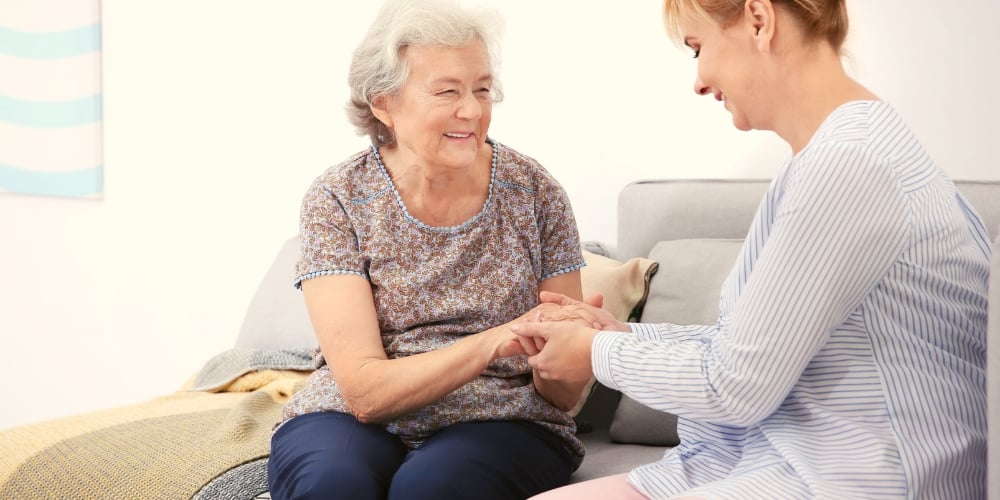 What Every Family Should Know
It is often difficult for families and their loved one(s) to hear that they need Palliative care.
The patient and their family may come to accept that palliative care is necessary, at different times. Therefore it is important that the counselling process is adjusted and tailored to each individuals' needs at that time as part of their palliative care pathway.
If counselling is accepted by either the patient or members of their family this could avoid some serious, painful and emotional palliative care issues that may need to be confronted.
Support and counselling is an option that can ease the pain and make communication between all parties easier.
When Should I Seek Counselling?
There's no right or wrong time to seek counselling. Some people choose to seek it as soon as they learn that they or their loved one has a terminal illness that requires palliative care. Some have already been in counselling to deal with their illness, and they simply seek additional counselling to offer further support. While it is also common for others to seek counselling during the very late or end stages of a disease. What is important to remember is that if you or anyone else involved feels overwhelmed or unable to cope, you do not have to cope alone.
Is Palliative Care Counselling Confidential?
Like every other type of professional counselling, counselling for palliative care support is completely confidential and private.
Who Is Present During Palliative Care Counselling?
Counselling is usually a one to one service, although if requested and agreed to, other family members can be included.
Read the Palliative Care Guide
What Can Palliative Care Counselling Do for Patients?
Palliative care Counselling for patients is designed to help people who are in palliative care to deal with the emotions related to losing their independence, the prospect of dying, quality of life, and any other issues that may arise during the time they are in care.
The counselling needs of patients can change as their condition changes. Coming to terms with mortality is never easy, nor is coping with pain or losing your independence or watching the loss of independence of your loved one.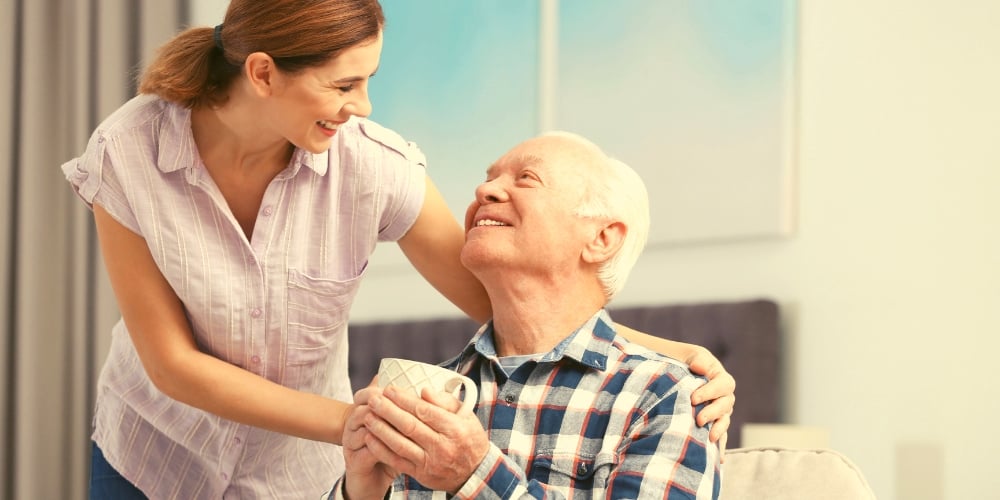 What Can Palliative Care Counselling Do for Families?
Caring for a loved one when they are very ill is a very important and noble choice, but it can also take a heavy toll on families, spouses and friends.
Anyone who is directly involved in the care of a very ill person will be under enormous mental, physical and emotional pressure, and even people who are simply living in the same home may be deeply affected.
Some of the most difficult emotions loved ones face are about being powerless to help. Palliative care support services and counselling can help family members, carers and loved ones to work through their feelings during this difficult time, so that they can continue to do the best for their loved one without burning out or sacrificing their own personal lives.
What About Grief Counselling?
Many people believe that grief counselling starts when someone dies, however, while that may be true when death is sudden, the grieving process is actually much longer and more complex when there is a long-term illness involved.
Palliative care counselling is definitely also grief counselling, but it addresses grief throughout all the stages of the process, not only after the patient has died.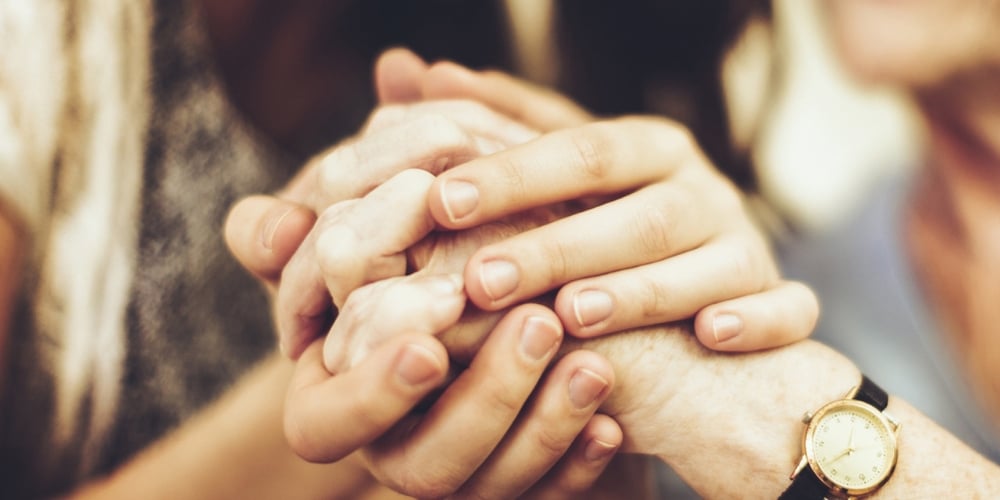 What Types of Emotions Are Normal?
There's no "normal" or "abnormal" when it comes to grief. People can feel relief, disbelief, sadness and/or anger. They might try to blame the illness or death on a person or an action, and they may either withdraw from their regular lives or engage in risky behaviour. They may feel guilty, and even when they feel happy, they may feel guilty for not being sad!
No one really knows how they will react in a situation like this until it happens to them, but a professional counsellor can help to put all of these feelings into perspective and help patients and their families to move past them.
How Long Does the Process Take?
In our busy modern lives, we often want to know how much time something is going to take to complete. In this case, there is no easy answer.
For the family, coming to terms with a new 'normal' once the patient has passed away, is what the grief process is about. Depending on the situation, it can take from 3 months to 13 months
Counselling in a very empathic environment can often facilitate the healing process
How Can I Access Palliative Care Support and Counselling?
If you are using an in-home palliative care service team, then you may be able to access counselling through that team. Care For Family are experts at offering this service.
Alternatively, if your loved one is in a hospice or medical facility, they may have counsellors on staff to assist.
Hospitals often offer counselling, or you can ask your family doctor or a traditional therapist, or you could contact an organisation like Palliative Care Australia for more options.
Help Is Available
It can be very difficult to think clearly during the palliative care process, and that's completely normal. No one expects you to be strong all the time, or to be able to cope with everything on your own.
Whether you are using a private, professional in-home palliative care service or any other option, reach out to the people you deal with. If they can't help you themselves, they can almost certainly connect you with people who can.
When you are going through this difficult time, it can feel as though you will never work through it but with support, you can.
If you would like to talk about your palliative counselling needs, please don't hesitate to get in touch with the Care For Family team. They are so supportive and caring, and they will be able to help you through this period in your lives.
Get a Free Palliative Care Support Assessment
You might also like to read the following posts about Palliative Care:
Palliative Care Guide - get your free copy
About Susie Danos
Susie Danos is a registered psychologist with over 35 years of experience and training in counselling and clinical work. Her experience includes loss and grief counselling, as well as individual and family therapy. She has also trained other professionals including registered nurses, care professionals and volunteers in brief support. Susie's work and expertise extends to counselling minority groups and multicultural counselling.