What Is Palliative Care?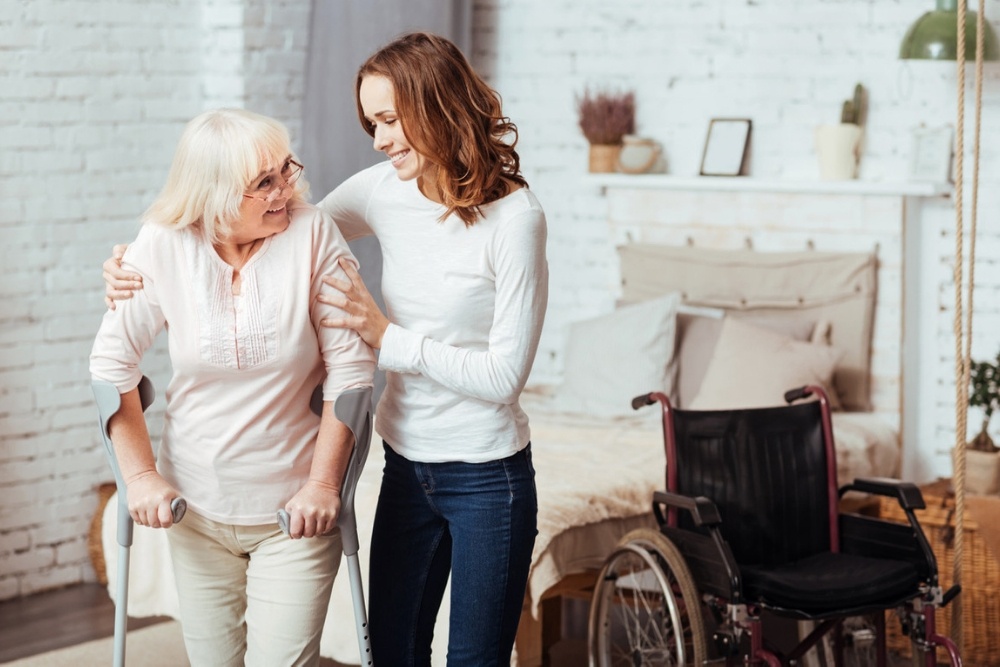 If you've been caring for an elderly loved one for any amount of time, there's a good chance you're feeling tired, overwhelmed and worn out. It's a big job taking care of someone you love, and no matter how much you do love them, the longer you find yourself as their primary carer, the more exhausted and weighed down you become.
Caring for a family member long term can have a negative impact on your relationship, because it changes the dynamic that you once had, which of course brings a difficult set of emotional and mental issues to the fore.
But for many people, taking on the care of a loved one seems like the only option.
That's because we've always been told that palliative care is synonymous with end of life care, and we neither want to think about that possibility nor do we feel that our relative is ready for that type of care.
There's undoubtedly a stigma when it comes to palliative care, but it's not correct, and it's preventing many families and loved ones from having the best quality of life and relationship during their golden years.
The evidence for early intervention is growing and can benefit your loved one and their families. Research indicates that initiating palliative care earlier in the illness alongside treatments and not relegating it to the terminal phase in the last days or weeks of life, helps manage any potential complications for the family.
In this article, we look at what modern-day palliative care really is, who it is intended for, and how it can solve many of the problems that families with elderly, frail or ill relatives face when it comes to quality care.
Palliative Care Guide - get your free copy
What is Palliative Care?
Palliative care is care that helps people live their life as fully and as comfortable as possible when living with a life-limiting or terminal illness.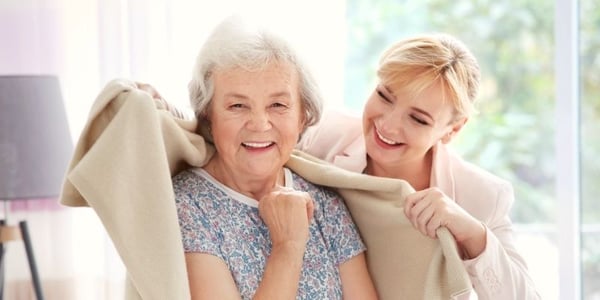 There is no formula for what should happen.
It is helpful to your loved one and their family to know that there is a primary carer with experience in palliative care who can be there to support them, whatever comes along. This, at the beginning of the advanced illness, is usually a close family member.
Your loved one will be learning to live with and express their feelings, such as sadness, anger, disbelief, fear and loneliness. As the main carers, family members should be prepared to listen and recognise their loved ones' feelings. This gives them dignity and a feeling that you accept them as they are.
It is sad to see changes in someone you love. Valuing your relationship and treating the person who is ill as you always have, with warmth and concern will help you as well as them. Just be yourself. This is a sad time, but it can also be fulfilling.
Is Palliative Care End of Life Care?
While many people equate palliative care directly with end of life care, that's not strictly true these days.
In fact, while some people do choose only to use palliative care services when they are in advanced stages of serious disease, there is growing research that choosing palliative care earlier in the progression of life-limiting diseases can extend the life of the patient and provide significant improvement in quality of life for the duration of that life.
Unlike traditional treatment, where the focus is on treating or curing an illness or condition, palliative care accepts that the condition exists, and focuses on comfort, whether that be in terms of limiting pain, providing simple joys, ensuring respect and dignity, and addressing spiritual and mental health concerns for both the patient and their family.
Choosing palliative care for a family member does not mean that their death is imminent.
Identifying and addressing your loved ones' physical, psychological, social, and spiritual needs and should not be confined to the terminal phase and neither should advance care planning. If your loved one's illness is potentially controllable or even curable they can also benefit from a supportive and palliative care approach. This would aim to assist their quality of life.
With the support of medical advice in recognising the progression of the illness, this could allow you to engage with your loved one in an honest discussion of setting some care goals accompanied by wise treatment choices in a way that promotes realistic hope and prepares for future possibilities and not necessarily end of life.
It means that for whatever time they have left with you, you want them to be as comfortable and happy as possible, and you want to preserve and prolong the relationship you have with them.
So, while palliative care might be end of life care for some people, in many cases, it's caring to prolong and enhance the last months or even years of life for people who have incurable conditions.
You might be interested in a message we received from Emmy, who's husband we supported through his last days:
"My family and I are so grateful to have been able to give my darling husband his wish to spend his last days at home. Such a blessing to have the team from Care For Family provide a respectful supportive and caring environment for his palliative care.

"I was overwhelmed at the supportive environment for us. It was a huge relief knowing the care team was always practicing the highest level of professionalism and to know that the same familiar team members arrived every day and night.

"We were also so grateful for the help we received with our grief process after he passed away . Thank you Care For Family." Emmy, September 2018
Who Is Palliative Care Intended for?
Modern palliative care is for any person who is in the advancing stages of a serious, life-limiting disease, who finds that their symptoms, pain, and day to day life has been impacted to the extent that they can no longer cope on their own.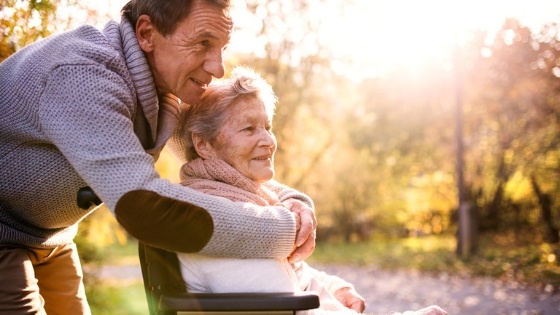 In the earlier stages, this care might be more hands-off and may be limited to finding better ways to manage pain and improve quality of life. In later stages, it may be more hands on.
There is usually a team involved in providing palliative care too, and that team may include many different people, from your primary care physician to spiritual advisers, family members, nurses and other professional care workers and nurses. It really does take a village to ensure that your loved one is as comfortable as possible, so it's no wonder it's hard to do it alone!
If you currently don't have a professional palliative care team supporting you or your loved one, or if you are thinking about changing, we're happy to provide impartial expert advice if you'd like to get in touch.
Get a Free Palliative Care Support Assessment
Why Do Family Members Struggle to Care for Relatives?
It can be the hardest thing in the world, admitting that you aren't coping with the care of a family member. You may feel guilt, or that you've failed your loved one in some way. You may feel that you owe them the care in their twilight years that they gave you as a child if they are a parent. Those feelings are completely normal.
The truth is, most people simply do not know the best way to care for a loved one who may have impaired mobility, pain, limited or intermittent cognitive abilities, and other issues. Even when you do your best for them, not knowing how to provide the best care can be heartbreaking.
You may feel guilty, or you may feel helpless. Many people struggle to admit that they feel some resentment towards their loved ones, but this is also completely normal.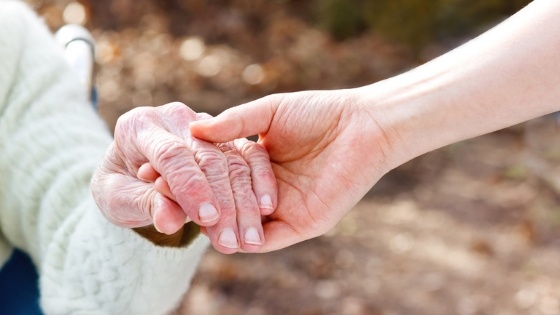 Caring for a parent or loved one takes a mental and physical toll, and it can be hard to see someone who has always been a pillar of strength in your life become weaker and need help with day to day life.
At the same time, it can be hard for those people, who are used to being in control, to accept that they may need to relinquish control to a younger family member or friend, and no matter how close and loving the relationship is, that can lead to friction.
Even though your loved one may need to listen to your requests to slow down, to stop trying to do certain activities on their own, or to take their medication, they might not be willing to do so, and that can leave you feeling like you have no options, and no control of the situation.
As much as you might feel you owe your loved one personal care, it may be the best thing for both of you to seek the help of caring, trained professionals, so you can avoid these difficult and conflicting feelings, and simply enjoy each other's company for as long as possible.
Read the Palliative Care Guide
The Aging Modern Family
In the developed world, like Australia, people are living much longer than they used to.
We currently enjoy a life expectancy of around 82.5 years, which means that there are a great many older people in our country today than there may have been a few decades ago. We live longer, on average than people in the USA, the United Kingdom, and Canada.
It also means that there's a good chance that those elderly people might also have children who are themselves moving towards the latter end of middle age.
After a lifetime of hard work, having just finished raising their own children, and just when they feel that there might be a little time to enjoy the fruits of their labours, these adult children are finding that their parents need care, at the same time that they are dealing with their own health concerns.
This is where we are finding that most people need the care and assistance of care professionals, and that's okay.
It's okay not to be able to do a full day at the office, and then come home to care for a family member.
It's okay to take care of the demands of your business, your teenaged or college-aged children when they demand it.
It's okay to take some time off, to enjoy what you've worked so hard to build, knowing that your loved ones are still being cared for.
Feelings of Failure
When we talk to people who are seeking palliative care for a loved one, they often tell us that they feel as though they have failed their loved one. But the truth is, seeking this type of care is usually a sign of the great love and respect they have for their family member, partner or friend.
Caring for a person who has advanced care needs due to a degenerative disease like Parkinson's, Alzheimer's or dementia can be very difficult for someone who lacks training, and it can become dangerous for everyone involved at some point.
Having to take care of your loved one's personal needs, including showering and toileting can be difficult for everyone involved, due to the existing relationship you have.
Far from failing these loved ones by seeking professional care, our clients are taking important steps towards redrawing the boundaries of their relationships, protecting their friend or family member and ensuring that the time they have left together is as meaningful, peaceful and enjoyable as possible.
Admitting that you need help is far from being a failure. It takes immense strength to recognize that you do need help, and to take the big step to get it, but once you do, you can start getting back to a form of normal that will offer a better quality of life for everyone involved.
Does Palliative Care Mean Going into an Institution?
Many people are worried that palliative care will mean they, or their loved one, will have to go into an institution, a hospital or hospice care, but that's not true.
So, if you're avoiding looking into palliative care because you can't face the possibility of admitting your loved one to a hospice, don't!
In many cases, in-home palliative care is the best option for everyone involved, balancing the need for professional care and attention with the desire to maintain family bonds and normal life for as long as possible.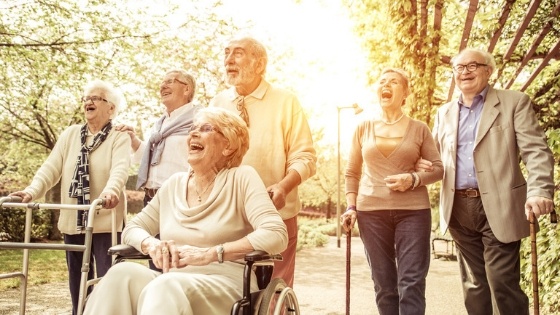 Your family member or loved one may never need to spend time in an institution or hospital. Even when their condition is very advanced, they can remain in their own home no matter how far they have declined with the support of an expert palliative care services team.
Needs Will Change
The only constant in life is change, and when it comes to ageing and illness, that's no different.
Over time, you may notice that your loved one's condition and needs change. While they may have been able to care for themselves, in whole or in part, or perform certain day to day tasks, they might no longer be able to.
Conditions affecting cognitive function may worsen, increasing the needs and danger for your loved one and your family. Pain and mobility will change and evolve over the course of serious illness, and there will need to be adjustments made to medications, treatments, and even the methods of doing day to day tasks.
All of these things are okay. They are all to be expected, and when you are working with a palliative care team, they will all be addressed as they come up.
Professional Care Makes a Difficult Time Easier for Everyone
The truth is, no one ever wants to need palliative care. Palliative care, while it might not mean end of life care, it does mean that someone you love and care deeply about has a condition that won't get better over time, and it does mean that their condition will worsen over time.
However, not admitting that you need help, or reaching out for that help when you do need it, won't change that fact. It won't cure the condition or prolong your loved one's life any more.
In fact, while ignoring or avoiding the issue might not extend their time with you, it will ensure that the time they do have will be as comfortable, pleasant and pain-free as possible. It will allow you to relax, enjoy the time you spend with them, and be assured that they are getting the best possible care available.
Professional in-home palliative care doesn't replace your role as the loving main carer. It doesn't make you any less involved in your family member's life or mean that you are taking less responsibility for their care.
It simply means that you acknowledge that while you are a great friend, child, sibling or life partner, you are not a care professional, and that while you will always be there for your loved one, you aren't equipped to be the primary or sole provider of the mental, physical and medical care they need during this important time of their lives.
Your loved one deserves the best possible available care. You deserve to have the best possible help available to make their life as comfortable and enjoyable as possible.
You might also like to read the following posts about Palliative Care: