Vision loss is quite common in older adults, and the risk of vision impairment increases as we get older. In fact, over 444,000 Australian adults over the age of 55 are vision-impaired, legally blind or totally blind. That's around 9.4% of the over-55 population.
Although a partial or total loss of vision can mean many changes to day-to-day life, it doesn't mean the need to give up on the types of fun activities that we've always enjoyed. At Care For Family, we have helped many clients with vision loss or impairment to enjoy active and fulfilled lives well into their senior years. Sometimes, it just means having to get a little creative and think outside the box! Here, we've put together a list of activities for the blind elderly to enjoy, helping to keep their minds and bodies active, and ensure they're able to keep having fun at home, alone, or with others.
Reading and audiobooks
Reading is a much-treasured pastime of many Australians and is something to be enjoyed at all ages. While you might think that reading days are over for those suffering from vision loss, that's not the case at all! Many libraries offer a range of braille reading material for the visually impaired. But what's become much more common in recent years is audiobooks. These can be downloaded onto phones, tablets or e-readers from sites like Audible and Kindle, but also from your local library. All that's needed is a library card, and then the world of library audiobooks is at your fingertips.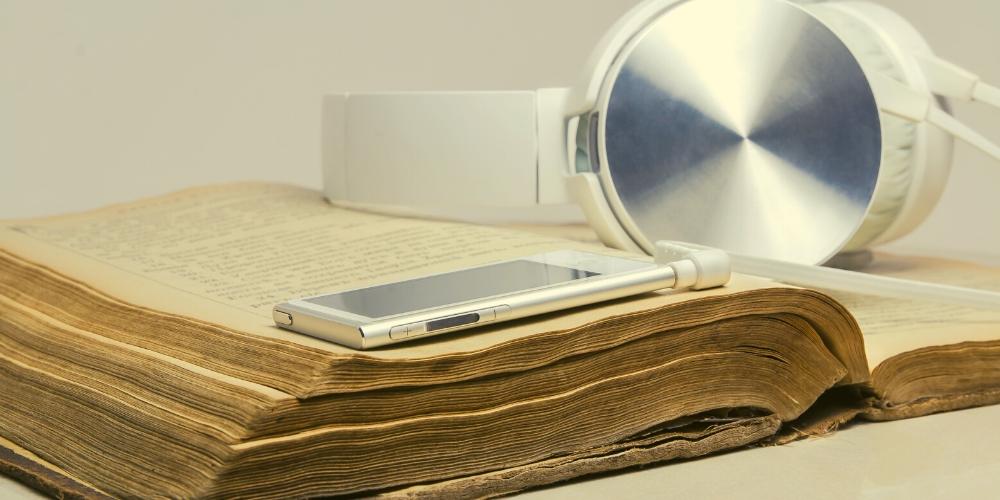 Audiobooks and braille books aren't the only options for the visually impaired, however. Enlisting the help of a friend or family member, or even an experienced senior care assistant, to read aloud can be a wonderful pastime for both parties and a way to share a common love of reading. Your vision-impaired loved one might even like to take part in or start their own reading club, headed up by a sighted person who is happy to read aloud to the rest of the group. This is a great social activity and a fantastic way to keep socially active when experiencing vision impairment.
Gardening
Gardening might seem an impossible task for someone who's experienced vision loss. But that's not necessarily true! Gardening is an age-old stress reliever and favourite pastime for many seniors, and can still be enjoyed by those who've lost most or all of their sight. To make gardening safe and enjoyable for those with a loss of vision, some out-of-the-box (or 'out-of-the-garden-bed') thinking is involved.
Raised or portable garden beds (such as terrariums) make it easier for the visually and mobility impaired to get stuck in, pulling out weeds, watering plants, and even touching, smelling and picking the produce. Some seniors suffering from complete vision loss may require a little help from time to time to keep the plants in good order, but many of the caretaking activities can be completed by people of all abilities.
Listening to music and playing an instrument
People of all ages and ability levels love to listen to music, and this doesn't change if we lose our sight! Listening to music is very relaxing, and can be done alone, with friends and family, or when enjoying other activities around the house. Your loved one might like to take their love for music one step further by learning to play an instrument.
Many instruments can be enjoyed by those with vision loss, and not only is it loads of fun, learning a new skill is also great for the brain – improving memory, slowing or reducing cognitive decline and fighting off the depression and isolation that can go hand-in-hand with living with a disability.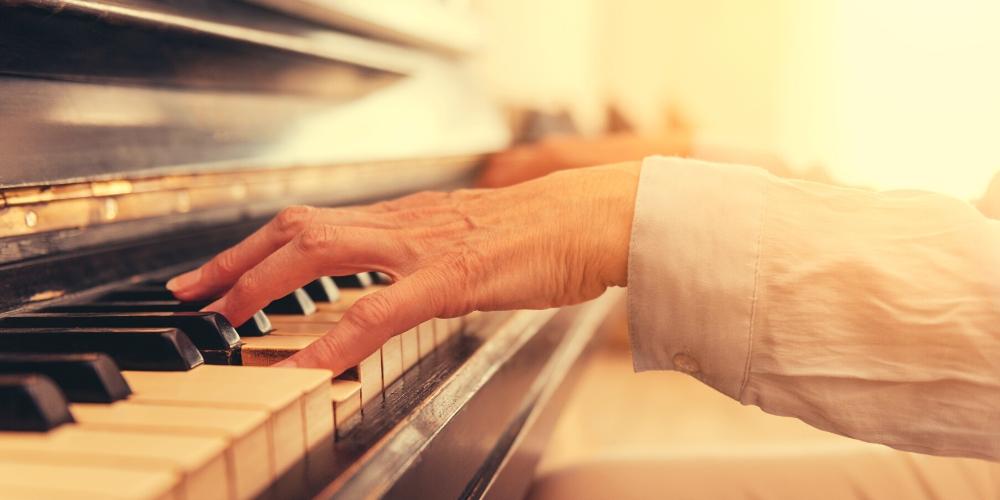 Your loved one could enlist a private tutor to begin learning a new instrument or even get involved in a group music class, which is another great way to stay socially active. Be it the piano, guitar, flute, or even the maracas, playing music can be enjoyed by everyone!
Crossword puzzles, playing cards and more
Although many puzzles and card games require some vision to complete, crossword puzzles are a fun activity for anyone – with or without sight. They can be enjoyed in groups of friends or family, or with the help of a carer, where someone reads out the clues and everyone gets involved to try to solve the puzzle. This is a great community activity for friends and other senior citizens, or can be a fun interactive activity for the whole family to get involved in.
Other activities for the blind elderly which can be played in groups include Celebrity Heads (where the players have to guess who their celebrity is by asking a series of yes or no questions) or even card games and puzzles which are designed with large print, for those with limited vision.
Playing with animals
For another more tactile activity, playing with pets can be great for the blind and visually impaired. In fact, animals are incredibly beneficial for people with all kinds of disabilities, as they can reduce stress and increase endorphins (anyone who's cuddled a pet already knows what the love of an animal can do for the heart!). Many hospitals even have dedicated animal care assistants who help to lift the spirits of sick and injured patients.
If your loved one is fond of animals and you're looking for fun and tactile activities for the blind elderly, visiting your local animal shelter is a great option. Many shelters are always looking for volunteers to come and keep their animals company and supply some cuddles, so contacting your local shelter via phone or email is a good starting point. Of course, be sure to follow any medical advice from the doctor before attempting anything a little more strenuous or challenging, such as walking the animals.
At Care For Family, we've assisted many senior Australians with vision impairment and we know all too well the effect that it can have on your loved one. That's why we've put together a list of activities for the blind elderly which can help your fully or partially blind loved one to find activities to suit their interests, continue enjoying their current hobbies, and even discover some new ones. Get in touch with our friendly team today to find out more about how our compassionate and dedicated carers can provide personal care and assistance to your vision impaired loved one.
RELATED Posts