Getting enough exercise is important for all of us, at any age. But have you ever thought about how much exercise you're giving your brain? Do you know your brain age?
Stimulating and exercising the mind gets even more important as we get older, to prevent memory loss, improve mental health, enhance hand eye coordination and more. That's why brain training games have become so popular in recent years.
We've put together a list of free brain games for seniors, to help you to support your senior loved one in giving their mind a regular workout without spending a cent.
1. Sudoku
Sudoku (sue-doh-koo) is an excellent free brain game for seniors that can be played just about anywhere, at any time. Sudoku can improve cognitive skills, improve your memory, and help the mind to be more sprightly. But be warned – you might just find yourself spending many an hour tackling these addictive little mind puzzles! Sudoku is a numbers game that involves correcting placing numbers 1 through to 9 in a series of cells. You can read more about the rules of the game and how to play in this easy tutorial. Best of all, sudoku can be played on paper (you can buy sudoku puzzle books at bookstores, newsagents, and supermarkets) or even played for free online.
2. Mahjong
Mahjong is a centuries-old Chinese tile-based game which has become popular around the world. It's generally a four-player game, which means it's an excellent social game for seniors wanting to keep their mind active, stimulate the brain, and get their friends and family involved! Mahjong is a wonderful game for those competitive types out there, and it involves short-term memory, strategy and observation. All you need is a card table, and a mahjong set to play.
3. Board games
Board games are another great social activity for groups, which are also excellent problem-solving brain exercises. From word games like Scrabble to Monopoly, Trivial Pursuit, Cluedo and more, there is a board game to suit any interest or skill level. In fact, many board games are suitable for all ages, meaning they're also a great way to get the kids and grandkids involved.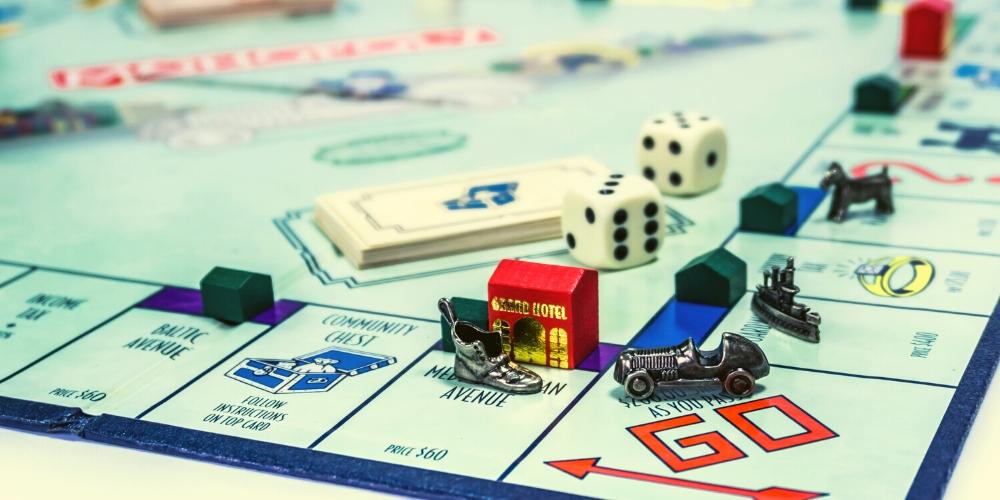 4. Jigsaw puzzles
Jigsaw puzzles are a wonderful brain training game that can be fun to complete alone or with a friend, family member or carer. The beauty of jigsaw puzzles is that they can take days, weeks or even months to complete, and so are an ongoing source of both relaxation and brain exercise. Jigsaw puzzles, once completed, can also be framed and hung or given as gifts to those who've helped to finish them.
5. Chess
Chess is another age-old game which is traditionally most popular amongst seniors. Like mahjong, playing chess involves strategy, short term memory, and a competitive spirit. Unlike mahjong, however, chess is a two-player game. If your loved one doesn't have a chess set at home, it can also be played for free online. Do keep an eye out for sneaky gambling-based websites which promote chess, however, as there is no need to pay for playing! Free online chess games can be found in apps for the iPhone, iPad and tablets, or on the computer. Here is a great free online chess game which connects users with other players around the world.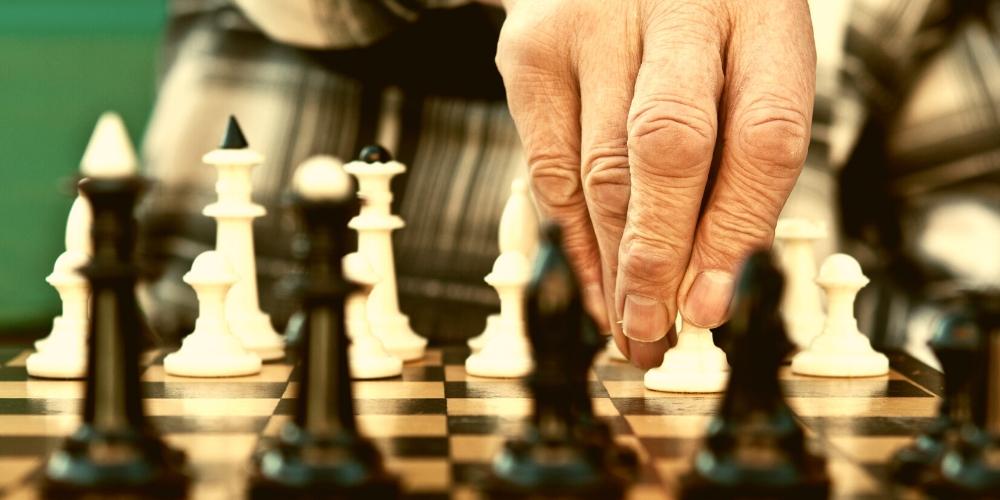 6. Crossword puzzles
Crossword puzzles are a fun solo, free brain game for seniors which can be played almost anywhere. Like sudoku, crossword puzzles and other word puzzles can be bought in paper form from games stores, newsagents and supermarkets. They are also often found in the back of your daily and weekly newspapers and magazines. Crossword puzzles are a great tool for keeping the brain active and can help to reduce brain age over time. (To test your brain age, try these free brain age tests online!)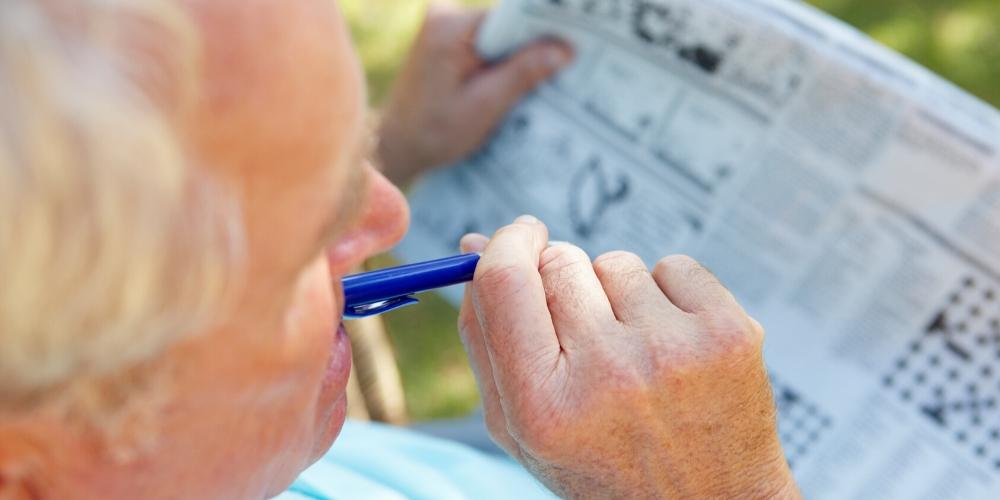 7. Brain training apps
Finally, online brain training apps are another brilliant way to exercise the brain, improve short term memory, and improve cognitive skills. Designed specifically with brain health in mind, these apps have been proven to improve brain health and can even improve memory in those with mild cognitive disorders. There are a huge variety of brain training games, including memory games, puzzles, recognition games, and more. Many of these apps can be set with specific goals in mind so that your loved one can increase the difficulty level as they become more proficient. Some of them will even allow you to set a reminder, to give your loved one a nudge when it's time to spend some time working out their brain.
At Care For Family, we've worked with countless older adults who are at an age that they require a little further assistance in living their day-to-day lives. We know that having some help at home and getting exercise for the body are only some of the factors involved in leading a happy, independent and fulfilling life in later years. Luckily, it's never too late to start!
Keeping the brain healthy is incredibly important for maintaining quality of life over the long term and continuing to have fun in later years. These free brain games for seniors can help your loved one to keep their minds fit and healthy, and even reduce some of the effects of ageing on the brain. Who knows, you might even find yourself giving them a go!
RELATED Posts