At Care For Family, we aim to empower and enable seniors to continue living active lives, both physically and socially.
We understand that one of the most challenging aspects of taking care of loved ones in need of a little extra assistance to remain at home is ensuring that they can keep active - engaging both their bodies and minds. Luckily, there are plenty of games and activities for seniors which can help to keep them having a great time, no matter their level of ability.
Here, we've put together a list of the best games for seniors, and there's something for everyone.
Brain training and memory games
Keeping the mind active is just as important to us all as keeping our bodies active. Brain exercises and problem-solving puzzles are excellent for seniors who want to engage their mind. Best of all, brain training games can be played by seniors with mobility issues, as they don't require a great deal of physical activity.
There are a huge range of brain games available online which can be played on mobile phones, computers or tablets, as well as offline versions like sudoku puzzles, crossword puzzles, word games, and other brain-busters which you can find at your local bookstore, newsagent or supermarket.
Another great game is Match (also called Concentration or Memory), which encourages the use of memory. In fact, a wonderful side-effect of games which engage the mind is that they are proven to help with memory skills, encourage mental stimulation, and improve cognitive function. So, not only will your loved one be keeping their mind busy, they'll be doing their brain some real good, too!
Group exercise activities
For seniors who still love to keep physically active, group exercise classes, games and activities can be a wonderful pastime. Many local community centres, fitness centres, and even sporting facilities offer group exercise activities targeted specifically at seniors. These can include walking groups, aqua aerobics, Tai Chi, yoga and more.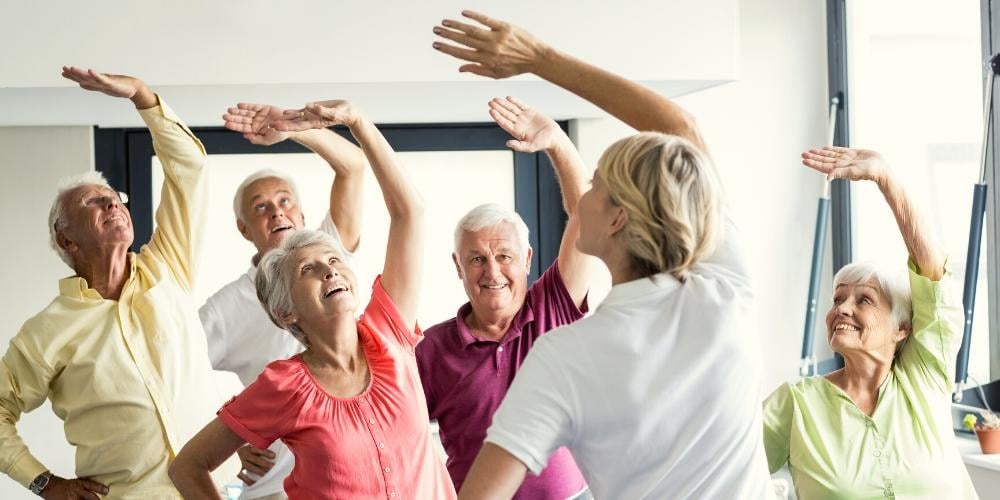 Not only will your loved one be able to keep fit in an environment tailored to their needs, these activities are a great way to make friends and enjoy some social interaction.
Board games and puzzles
Another fantastic way to stay socially active and have a great time is to participate in board games and group puzzle activities. There are almost limitless options to suit everyone when it comes to board games – from backgammon and dominoes to Monopoly, Trivial Pursuit, Cluedo, Jenga, jigsaw puzzles and more – which means that anyone can get involved.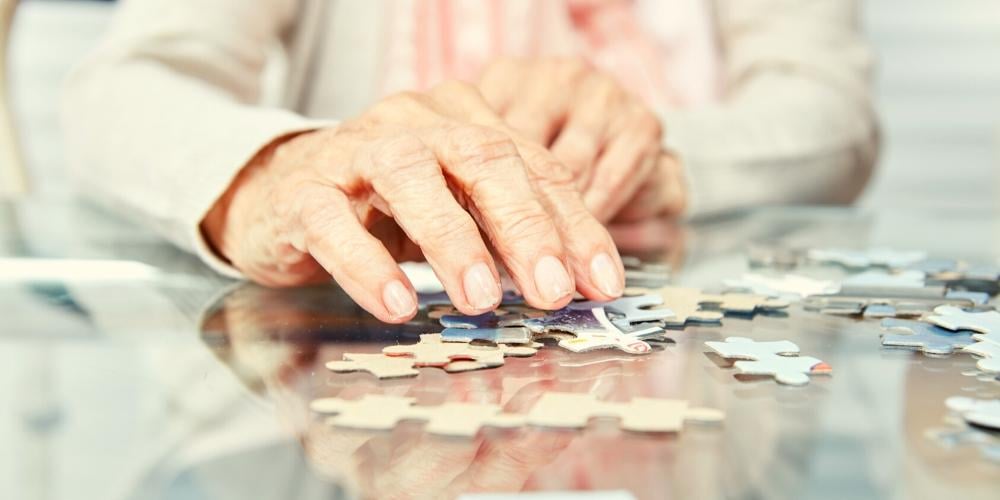 If you're looking for activities which you and your loved one can do together, these are some great options. It's also a great way to help seniors connected with their friends and the local community. If there's no local group hosting activities like this in your area, a board game or puzzle day could be organised at home or at a local meeting spot.
Card games and dice games
Card games and dice games are something that can be enjoyed by anyone, at any age. Whether it's the grandkids coming over to visit, or a carer spending a few hours in the home – playing cards or dice is a simple and fun activity which requires very little in the way of organisation, materials, or expense!
Not only can these types of games keep the brain active, they're also a great bonding exercise between older and younger family members. Could your loved one teach their grandkids or great-grandkids how to play a game of poker, gin rummy, canasta, or Yahtzee?
Card games are also really easy to upscale for more players, so the whole family or a group of senior friends can get involved. All you'll need is a pack of cards or two, and there are hours of fun to be had!
Video games
Gone are the days when only the younger generations would play video games.
For seniors who enjoy a bit of a dabble in technology, video games can be a lot of fun and an excellent way to stay entertained. Whether played on a gaming console such as a PlayStation or Xbox, or on a phone, tablet or computer, there are a wealth of choices which could appeal to your loved one.
These days, video games can also be physically challenging, for those wanting to stay active in the comfort of their own home. The Wii is a Nintendo console, for example, which allows players to use their bodies (from the flick of a wrist to a standing golf swing) instead of simply pushing buttons. From tennis to bowling to sword fighting – there is a Wii game to suit any skill level, mobility level, and interest. In most video games, players can earn points, challenge the high scores of others, and even compete online with other players around the world.
So, for those competitive types, video games are a firm favourite! What's more, video games can be enjoyed in pairs or in groups, so it's easy to get family, friends, or even at-home carers involved.
Outdoor games
Getting outdoors can become challenging for older adults, especially those who require at-home care. However, many seniors – even those with restricted mobility – can still benefit from getting outdoors and engaging in outdoor games. While many seniors love to play tennis or golf, there are no shortage of options for those with a little less physical ability.
Great outdoor games for seniors include bocce or boules, lawn bowling, or even croquet. Not only are these outdoor activities a good way to stay fit and healthy, but they're also fun games for the whole family.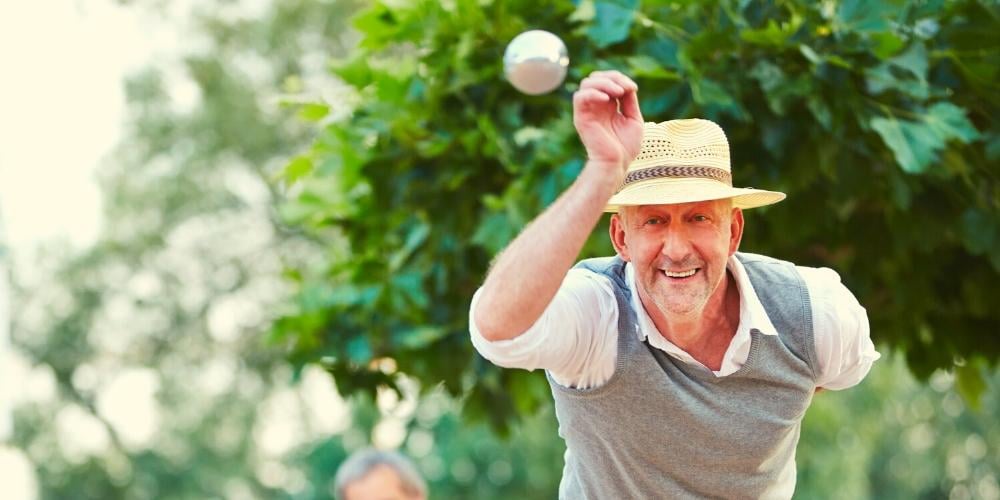 At Care For Family, we understand that most people want to remain in their own homes, as independently and safely as possible, for as long as possible. That's why we believe in empowering your loved ones to stay active and social, both within their homes and out and about. While there can be challenges, keeping active and socially engaged can be easier than you'd think for loved ones receiving in-home care.
There are a huge variety of games for seniors which are not only fun for them but can help you, your children and your wider family reconnect with a cherished loved one, whilst having a great time too! Whether your senior loved one enjoys being physically active, or is experiencing reduced mobility, there is something here for anyone.
RELATED Posts