Receiving a dementia diagnosis, although challenging for the person being diagnosed, is also often just as overwhelming for their loved ones. If your loved one has recently been diagnosed with dementia, you probably have many questions, fears, and a lot of uncertainty about what lies ahead. Not least of which is, 'What are the challenges of caring for someone with dementia?'
Dementia challenges range from the physical to the financial, to the emotional, and beyond. Despite the many dementia-related challenges that lay ahead for both you and your loved one, being prepared with as much information as possible will help you best prepare for whatever the future may bring.
Physical dementia challenges
Perhaps the most obvious of challenges of caring for someone with dementia are the physical challenges. Depending on the type of dementia your loved one has been diagnosed with, they can expect a range of physical changes to occur. These might include reduced mobility, loss of motor functions, disrupted sleeping patterns, difficulty using the bathroom themselves, incontinence, or problems with doing day-to-day tasks such as cooking, cleaning, or getting to the shops.
Dementia is a degenerative condition that results in both cognitive and physical deterioration. As these symptoms worsen over time, the challenges of caring for your loved one will evolve and change with their disease. Some of these physical manifestations of dementia may not arise for years to come, but it is best to prepare in advance to support your loved one to continue living the way they hope to for as long as possible.
Being prepared for these physical challenges may mean making modifications to the home to make living at home safer for your loved one or enlisting the expert help of a professional care service such as Care For Family, to assist with everyday living, and more. To be armed with the best information about what to expect in terms of physical challenges, speak with your loved one's doctor and specialists about what to expect from their specific condition; from the stages of dementia, to dementia symptoms related to your loved one's specific condition, to the types of health and social care available, and whether any referrals or doctor's documentation are required.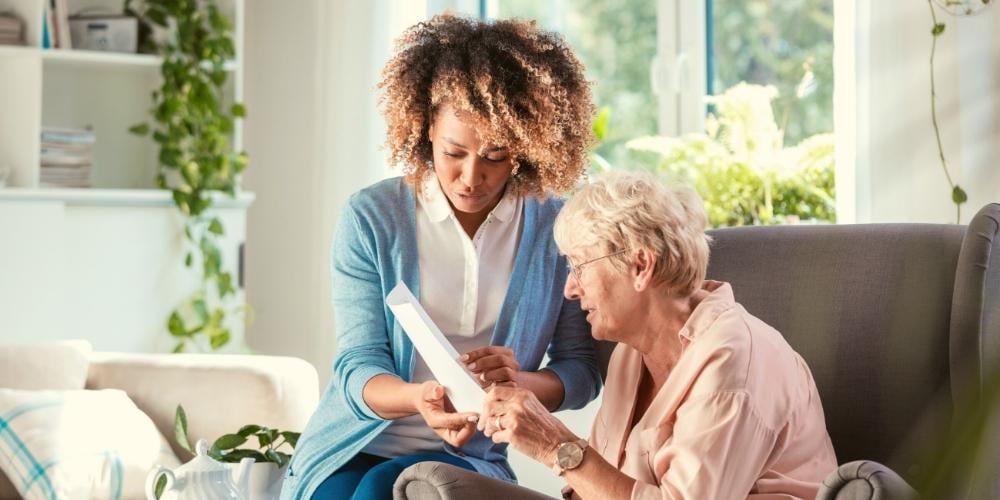 Practical dementia challenges
Alzheimer's disease and other forms of dementia certainly come with their fair share of practical challenges, from advanced planning in terms of power of attorney, to living arrangements, to organising care assistance from the relevant support services – just to name a few. One of the most important things you can do as a loved one and caregiver of someone with dementia is to plan in advance for the things to come. This means having a detailed conversation, as soon as possible with your loved one, to understand their wishes for their care.
The discussions may include their finances, their living situation as their disease progresses and how they wish to be cared for. Knowing your loved one's desires can give you the assurance that as the caregiver you're able to act upholding their wishes.
Consider these kinds of questions:
Does your loved one wish to remain at home for as long as possible?
How can you support them to remain at home?
Do you have the capacity to offer the type and amount of care they need now and will need in the future?
Is there extra support you can call upon from other family and friends, support groups, or dedicated care services like Care For Family?
Would certain home modifications make it easier and safer for your loved one to remain at home?
Has your loved one considered moving to a residential care facility, and at what point would they wish to do so?
What aspects of their lifestyle does your loved one hope to continue enjoying, and how can you or a support service help them to do so? (This might include social activities, religious services and events, and more.)
Financial dementia challenges
The financial challenges of caring for someone with dementia can be complicated and nuanced. Thankfully, there are nationwide programs available from the Australian Government to assist in caring for your loved one as their condition progresses. Many of these programs, including aged care support and the NDIS, are not means-tested, which means that your loved one does not have to face the prospect of selling the family home, for example, to receive support. In fact, these programs may allow your loved one to remain in their home and receive specialised support to help them continue to live there safely.
For people with dementia under the age of 65, the NDIS offers a range of financial support options, including funding for care services. This funding is also not means-tested, which means that assistance is available to all Australians living with a permanent and severe disability (including dementia), regardless of their financial situation.
For those living with dementia over the age of 65, the Australian Government offers assistance in the form of the My Aged Care service. Designed for older Australians who need some extra help living at home, including those with dementia, the Home Care Packages under the My Aged Care service can support with a massive variety of services, such as:
In-home assistance with domestic tasks such as cleaning, cooking, and more
Personal care, including grooming, toileting, etc.
Companionship services
Transport services, including to doctors' appointments, social events and shopping
Financial support for home modifications
Assistance with taking medications, including nursing services from a registered nurse
Help with the weekly shopping and gardening

Palliative care services
For more information on Home Care Packages and the types of support that we at Care For Family can offer, visit our Home Care Packages page.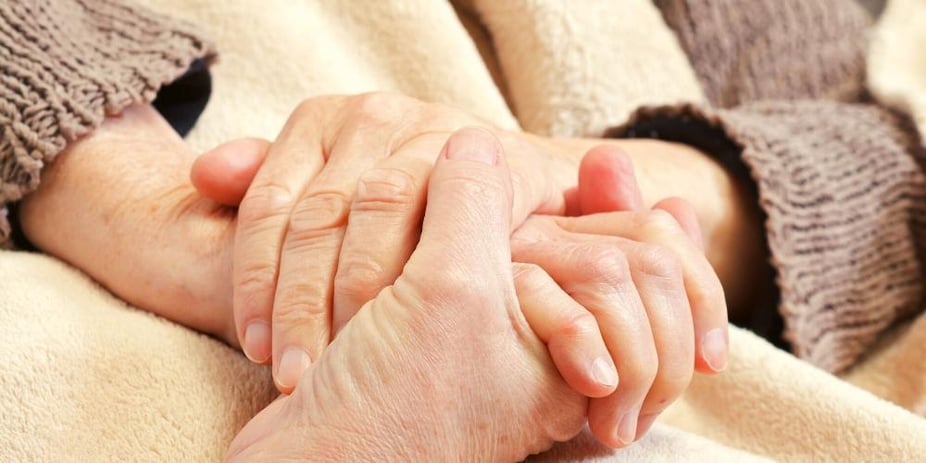 Challenges for carers
An often-overlooked challenge of living with dementia is the toll it can take on family members and carers. Whether you are the primary caregiver for your spouse or parent living with dementia, or a family member or friend assisting where you can with your loved one's care, it can be incredibly challenging, physically, emotionally, and mentally. The symptoms related to these challenges can include:
Anxiety and depression
Increased stress levels
Irritability
Isolation from friends and family
Disrupted sleeping patterns
Exhaustion and fatigue
Changes in appetite or weight, to name a few
It is estimated that 1 in every 11 Australians is a carer today, and that all carers will experience burnout at some point. That's why it's so important to ensure you are taking care of yourself; whether that means taking a much-needed break from caring once in a while (utilising respite care services, for example), to finding support in the form of counselling or support groups for carers. The challenges of caring for someone with dementia are many and varied. Although ensuring your loved one is living as safely, healthily, and happily as possible is incredibly important to you, your own wellbeing should not be overlooked.
As an expert and trusted in-home care service provider, the team at Care For Family knows better than anyone the challenges of caring for someone with dementia. That's why we've put together a range of care services aimed at supporting both your loved one with dementia and you as a caregiver in living life to the fullest, despite a dementia diagnosis. Our compassionate and dedicated team is highly experienced in providing care for those living with dementia to support them to live at home for as long as possible. For more information about how we can help your family to support your loved one, from creating a dementia care plan, to organising in-home support – even at short notice – and more, browse our range of specialised services, or get in touch with our team today.
Related Posts