If you suspect your parent has dementia or they've recently been diagnosed with it, it can be difficult to know how to talk to your parent about it. Also, because dementia affects memory and the way we communicate, a person with dementia may not fully understand that they have the condition which makes it even more challenging.
It's thought that around 250 people in Australia get dementia every day and it usually affects older adults. While there are different forms of dementia, it's the general name used to describe symptoms from a variety of long-term illnesses that create memory loss and a decline in other behaviours such as communication skills and the ability to be rational.
In this post, we'll take a look at how to talk to a family member or a parent about dementia.
Preparing to talk to your parent
It can be daunting to talk to your ageing parent about dementia, especially if you feel they don't fully understand it or believe there is something wrong with them. While it might be easy to put off having a conversation about dementia, if you would like to discuss it, the earlier you do the better. This is because as dementia progresses, their ability to understand what it is, along with their ability to talk about it will, unfortunately, deteriorate over time.
Before you speak to your parent, some people find it helpful to do some research about dementia, so you have a good understanding of what it is. Dementia Support Australia has created a guide for family carers dealing with people who have dementia and we've created a blog post about what some of the early signs of dementia are, which could be helpful.
If your parent doesn't have a diagnosis but you've noticed they've been forgetting things recently, you could first find out from them if something else could be causing this, such as stress or tiredness before mentioning you suspect they have dementia. Healthdirect also has helpful information and videos about other symptoms associated with dementia you could check out before speaking to your parent.
Also, think about who should be involved in the conversation. For example, you may like to have another family member with you or if your parent has any other adult children, it could be helpful for them to join the conversation too, so you have some extra support.
Talking to your parent
Memory problems are common signs of dementia, so it's likely your parent will forget conversations or places they've been to with you. This is because the part of the brain that helps us create new memories has been damaged. So, when you speak to your parent, it's good to try to remain patient if they forget these things.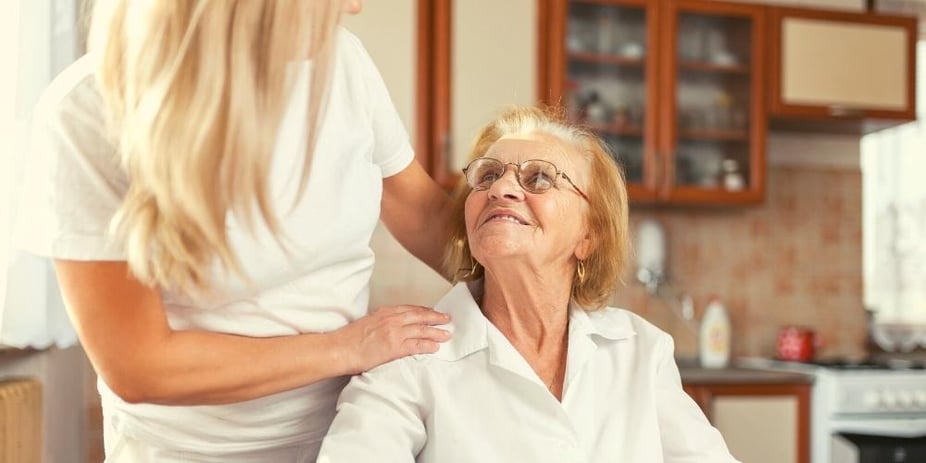 Using good communication skills can also help, such as using eye contact with your parent when you speak or when they are speaking can help to engage them.
Try not to interrupt them when they do speak as they could forget what they were trying to tell you. Listening carefully to what they're saying without any background noise can help and if you don't fully understand what your loved one is saying, you could double-check the meaning or ask them to repeat what they've just said. For more advice on communicating with someone who has dementia, check out our blog post on how to talk to someone with dementia.
While people with dementia will respond differently to some of the symptoms they get, such as memory loss, it's common for people to become concerned or irritated by the changes. If your parent has noticed some of these changes, it can be helpful to ask your parent to talk to you about them.
If they haven't yet had a diagnosis, now could be the time to calmly suggest talking to their doctor about these difficulties. You don't have to mention dementia with them if you feel this will worry them unnecessarily, but you could simply suggest talking to a doctor and offer to go with them if that helps.
Making helpful changes
Allow them to share with you any of the difficulties they're facing and see if together there are any changes you can work on to make their life easier. For example, it might be setting a routine call each week to make it easier to remember than speaking at different times.
Your parent may feel there are lots of things they can no longer do and that transition can be hard to accept. But it's also useful to think about what your parent is still able to do. For example, they might find that communicating among a large group of friends is confusing. But getting together with friends in a smaller group is better, as the conversation is easier for them to follow.
While people with dementia often find conversations harder to keep up with, you could help them find activities to do with other people that rely less on talking, such as an art class or these other activities for elderly people with dementia. This will help them be able to spend time with others without being worried about following lots of different conversations.
Creating a routine
Creating a routine with your parent could help them remember what is going to happen each day. You could speak to them and create a plan together in a diary or by sticking post-it notes around the home, so they can see what is happening. A good example of this is having a note stuck up on the front door or nearby wall to remind your parent to remember to take their wallet and keys with them if they're going out.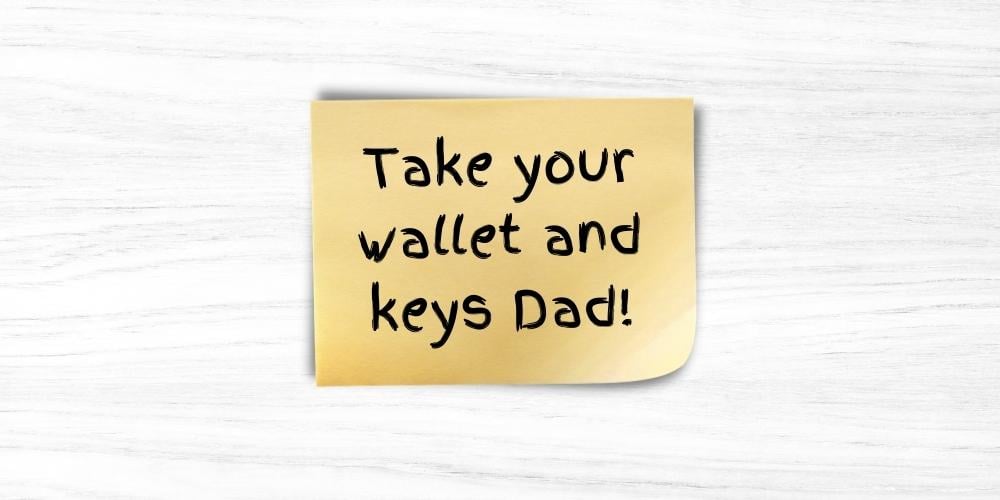 You could also suggest they write or keep mementoes of what they've done each week, so they have a record of what they've been doing. This can be a great way of starting a conversation with them when you next meet up.
While we've covered some tips on how to talk to a parent about dementia, it's important to remember that everyone experiences dementia differently and you might think of other ways that you know will work best with your parent.
For more information, the Dementia Centre and Dementia Support Australia give free support and advice to people who care for someone with dementia.
Related Posts