You may have a family member or an ageing parent who has had a diagnosis of dementia or Alzheimer's disease. But how can you get the right kind of dementia care?
In this handy post, we'll take a look at how and where you can get support for your loved one with dementia.
While there isn't a cure for dementia, people can live for many years and getting the right kind of support can make a real difference. At first, it can seem a bit overwhelming trying to work out how to get the best help for your parent, as you may deal with many people from GPS, nurses, counsellors and allied health professionals.
But finding the right kind of support can mean your parent will be able to remain at home and enjoy a good quality of life for as long as possible. Some services are free and some you need to contribute to. It's worth checking out My Aged Care or calling the National Dementia Helpline on 1800 100 500 to find out more about what kind of support will be helpful. We've also added an overview of what some of that support looks like below to give you an idea of what is available.
There are different stages of dementia and depending on what stage your loved one is at will depend on what help they need. One of the challenges of caring for a person with dementia is that it is a long-term condition and that with cognitive decline, the kind of help needed for a parent with dementia will change over time.
What support is needed in the early stages of dementia?
If your parent has had an early diagnosis and they are in the early stages of dementia, you might notice that your loved one has become more forgetful, struggles to concentrate on conversations and has lost their sense of direction. During this stage, you could offer support to help them, such as helping them to set reminders to attend appointments or taking them to places they regularly visit that they've forgotten how to get there.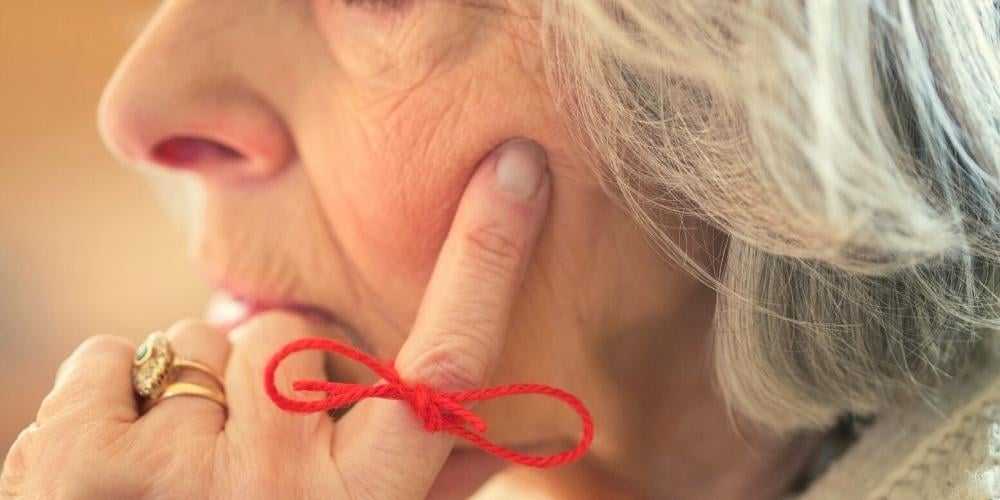 Pharmaceuticals and groceries can be bought online all over Australia, which can make shopping less stressful. If you're not sure about a grocery provider, ScamWatch has detailed information about how to avoid online shopping scams.
Everyone has access to bulk-billed telehealth services. This means that any medical concerns can now be discussed over the phone, or by video chat. During a consultation, the doctor can write prescriptions, and send them to your pharmacy or directly to you. If you'd like to arrange a telehealth consultation for your loved one, make sure you have their Medicare card and call their practice in the same way you'd book an ordinary appointment.
If you struggle to find a telehealth provider, you can speak to My Aged Care.
Legal support
You may want to discuss what legal support your parent will need in future. It could be that their will needs writing or updating and the early stages of dementia is a better time to look at this before it progresses.
A will allows your parent to decide who will inherit anything they own after their death. A solicitor can help your family put a will together.
And as well as creating a will, you may want to support your parent to engage an enduring power of attorney who would make decisions on your parent's behalf, when they can no longer make decisions themselves. This kind of support can relate to financial or medical support and a solicitor can advise you and your parent how to prepare the relevant documents.
Financial support
As the dementia progresses, your parent may not remember where they keep important financial documents, such as details of their pensions or bank accounts so you may want to arrange a safe place to keep these together and keep copies for yourself in case they get lost.
Remembering PIN numbers for credit or debit cards could also get harder for your loved one, so you might want to help them to arrange a "chip and signature" card. You could also help to set up direct debits for bills such as electricity so that they can't be forgotten.
Planning care
Knowing that care needs will change over time for people with dementia means that the more you can prepare for this, the better. As your parent shows more symptoms of dementia as they get into the later stages, they may need either in-home care or residential care which requires financial planning and assessing what support you feel will offer your parent the best quality of life.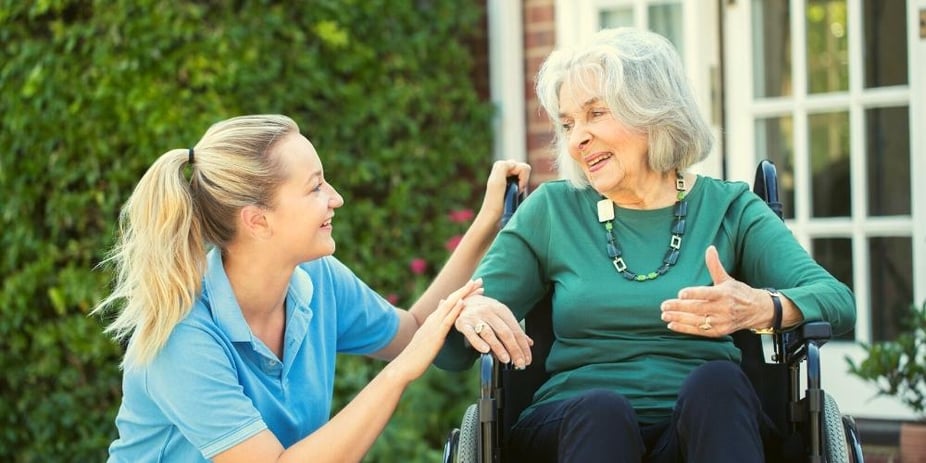 In the later stages of dementia, most people will need care all of the time. This can be hard to accept, so preparing for this can make it easier to manage when the time comes. If your parent is able to discuss with you what kind of care they would like, this can feel more empowering for them to be involved in the decisions.
At Care For Family, we can offer as little as an hour a day of in-home care for people with dementia and Alzheimer's. Or we can provide support for your loved one with live-in care. This helpful guide explains the different types of care we can help you with.
Support groups
Many dementia patients find support groups really helpful, as they get to meet other people experiencing similar issues to them and they are able to share any of their concerns.
There are also support groups available for caregivers, so if you're looking after a parent with dementia you might find joining a group helpful.
Dementia Australia runs support programs for people with dementia and their families. And Dementia Downunder runs free support groups for anyone affected by dementia in Australia.
Local support
As well as support groups, you may find that your local council, state or territory government,
offers other support such as community transport, Planned Activity Group (PAG) programs and senior citizen groups and centres.
Trying new activities
It's especially important for anyone with dementia to keep their mind active. Dementia Australia runs a series of programs to help exercise the mind and make friends.
While it can feel overwhelming for everyone in the family to get a diagnosis of dementia, we hope this post will give you some ideas on how to get the best help for your parent. And with careful planning and good communication with your parent, you can work together to give them the best quality of life possible.
Related Posts